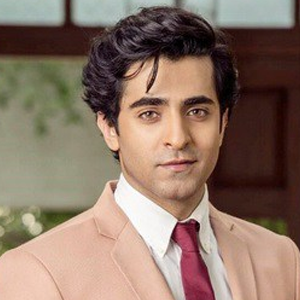 Sheheryar Munawar biography
Sheheryar Munawar is a renowned actor in Pakistan's showbiz industry. He is an emerging talent that has set high standards with many successful projects. He is an actor who has a reputation for seeing him-self being successful in an industry where it is not easy to get success. Blessed with a good appearance and talent for acting, Sheheryar Munawar also benefits from the creativity channeled in his family blood.
Being a talented actor, producer and amassing great success in his career, Sheheryar Munawar has not lost a shred of humility. This is just what makes a renowned personality like him more interesting and inspiring. The actor is deeply attributed to his core values, he has not given it away to fame and he maintains his standards all while remaining a humble human being. He is indeed one celebrity that we are proud of. He is a role model for many aspiring artists who has set a margin of standards that we all seem to aspire.
Personal life and education
Sheheryar was born on 9 August 1988 in Karachi. He completed his Bachelors in Finance from the Institute of Business Administration (IBA) Karachi.
His father, air commodore Munawar Alam Siddiqui served in the Pakistan Air Force (PAF). Later, he switched to business after retirement from the PAF. Sheheryar's sister Nadia is a business graduate. His elder brother, Asfandyar, was an investment banker. His younger brother, Manoucheher, was once wounded in a cafe shooting in 2011. In an interview with Newsline Magazine, Sheheryar recalled the deaths of his grandfather and elder brother.
Sheheryar said: "One day, my grandfather had a cardiac arrest and died. However, my grandfather lived a very active and healthy life. Then once my maternal uncle called me saying he wasn't feeling well. He passed away that same day. In 2012, my older brother passed away in a car crash. All the deaths in my family have been very sudden."
Famous TV director and producer Sultana Siddiqui is Sheheryar's aunt. Sheheryar's father, Munawar, is also a board member of Hum Network, founded by Sultana. Another uncle of Sheheryar is Mazhar ul Haq Siddiqui. He is one of Pakistan's senior most civil servants as well and a prominent educationist. He also served as the vice-chancellor of Sindh University as well as a board member of Hum Network.
One of Sheheryar's cousins is Ali Jehangir Siddiqui. He is an entrepreneur who also served as ambassador of Pakistan to the USA for a few months in 2018. Ali's father, Jahangir Siddiqui, is the founder of JS Group.
Sheheryar was engaged to the beautiful Hala Soomro and the pictures of the gorgeous couple made rounds over the social media. Everyone was convinced that they are meant to be together as they looked happy with the arranged-union. Unfortunately, the engagement was called off extremely candid about his relationship that didn't work out.
In an interview with The Current, the actor honestly answered about the most daring thing he has done so far. He said that he had to stand up to his mother and telling her about his decision to marry a girl of his choice, the second time around.
He said, "The most daring thing that I've done is telling my mother that once I tried on your call, and you yourself ended it but this time, I'll choose the girl I want to get married to"
Showbiz Career
Sheheryar started his career as an actor with his debut in the Hum TV drama serial Meray Dard Ko Jo Zuban Miley in which he played the character of a deaf and dumb boy. He also appeared in Tanhaiyan Naye Silsilay, Kahi Unkahi and Zindagi Gulzar Hai.
After the success of Sheheryar in his drama serials, he got huge admiration and praise from the fans for his acting performance. He then went on to do critically acclaimed Pakistani films. They include Ho Mann Jahan (2016), 7 Din Mohabbat in (2018), Project Ghazi (2019) and Parey Hut Love (2019).
Modeling career
Before being an actor, Sheheryar was a model. He has worked with some of the top fashion designers of Pakistan. The young actor also worked as a show stopper for several fashion shows of Pakistan. He has also worked as a brand ambassador of several popular national brands including Huawei Pakistan.
In November 2020, Sheheryar got famous for a photo shoot with Syra Yousuf. In a post on Instagram, Munawar shared multiple pictures of the shoot featuring the gorgeous actress. Syra Yousuf and Sheheryar Munawar paired up and showed their sizzling chemistry in a recent photoshoot. The pictures from the shoot went viral on social media.
Munawar can be seen sporting an all-black look, with white detailing, as he sported slicked-back hair. Yousuf, on the other hand, looks angelic in an all-white ensemble. The outfit is paired perfectly with her beautiful waves and a red lip.
Accident and recovery
In October 2020, Munawar revealed that he was inactive on social media because he was injured in a road accident while riding on his motorbike from Gilgit to Hunza.
Munawar shared about his accident on social media. He updated his fans and followers about his recent motorbike accident. He narrated his ordeal saying, "So about two months back, I had taken a trip up North, and while riding my motorbike from Gilgit to Hunza I got into an accident." The actor also revealed that he is recovering from shoulder surgery after suffering a motorbike accident. Moreover, he shared a detailed note giving updates about it.
He also advised young fans, "Kids take note; 1. Motorcycles are cool but very dangerous and 2. Always wear full protective gear." In addition to this, Munawar assured his fans that he had recuperated and was fully mobile now. He wrote, "Alhamdulillah, I am now out of my sling and fully mobile and up to no good again."
Filmography
Dramas
Mere Dard Ko Jo Zuban Miley (2012)
Tanhaiyan Naye Silsilay (2012)
Kahi-un-Kahi (2012)
Zindagi Gulzar Hai (2013)
Asmanon Pe Likha (2013)
Films
Ho Mann Jahan (2016)
7 Din Mohabbat in (2018)
Project Ghazi (2019)
Parey Hut Love (2019)
Awards and achievements
As an actor, Shahryar has a huge popularity among his national and international audience. He was also awarded various acting awards for his performances. The young actor was once awarded on the HUM award in 2013 for becoming the best new sensation of TV after becoming popular in the drama serial "Meray Dard Ko Jo Zuban Miley".
Sheheryar also got a nomination for the most stylish film actor as a result of his personality on the HUM Awards in 2016. He was also awarded in the Lux Style Award in 2017.