Prime Minister Shehbaz Sharif on Sunday vowed to take legal action against former premier Imran Khan for "challenging" Pakistan's state, constitution, and institutions in a speech at a public rally in Abbottabad.
Khan has held rallies since he was ousted from power last month and has consistently claimed that his downfall is the result of foreign conspiracies that originated in the United States and were executed in Pakistan by local actors. The US, however, denies the charge.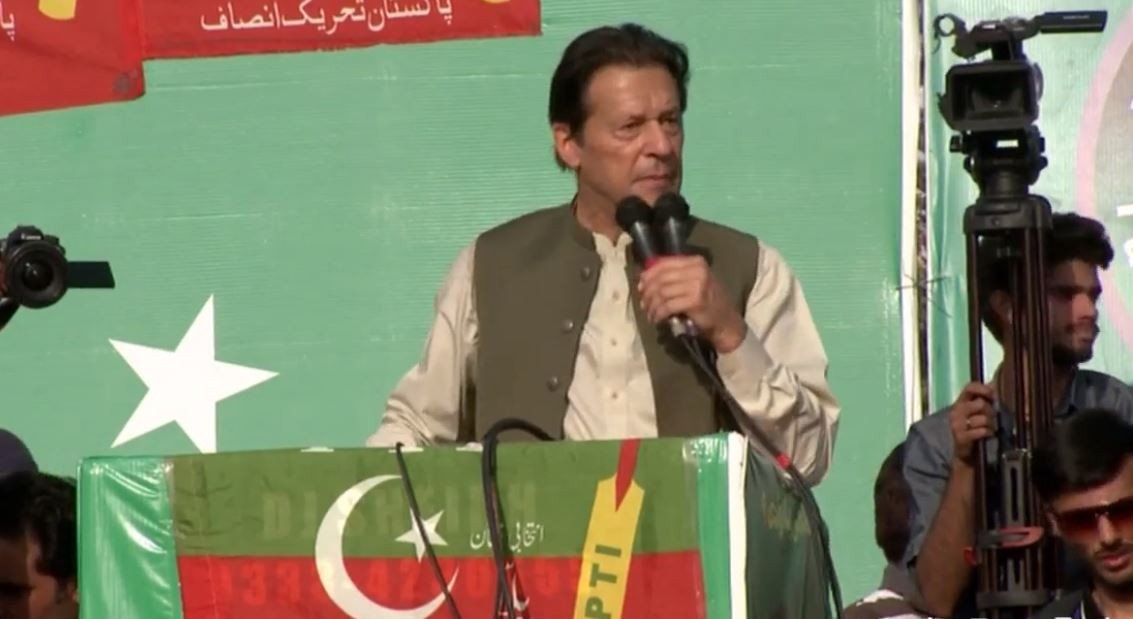 Following his ouster, Khan and his supporters have also multifariously expressed disappointment in the all-powerful military and army chief General Qamar Javed Bajwa for not siding with his government or blocking the success of the no-confidence motion filed by a joint opposition.
In an address in Abbottabad on Sunday, Khan referred to Mir Jafar and Mir Sadiq, two leaders in the 18th century who have become symbols of treachery in subcontinental history for siding with the British as they colonized the region.
While narrating their stories, the former premier reminded his supporters that Mir Jaffar had joined hands with the British despite being the commander-in-chief of a governor of the Mughal emperor while Mir Sadiq betrayed Tipu Sultan, the ruler of the Kingdom of Mysore. It was unclear if he was using the metaphors to refer to the Pakistan army or the opposition parties that ousted him.
Sharif vows legal action
"Those concocting a narrative against national institutions were the real Mir Jaffar and Mir Sadiq," a statement released by Sharif on Sunday night said.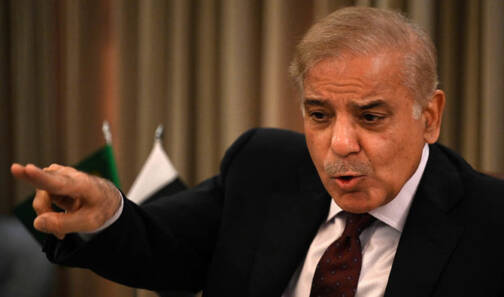 "The state of Pakistan, the constitution of Pakistan, and the respected institutions of Pakistan were challenged by Imran Khan in Abbottabad on Sunday," he added. The Prime Minister said legal action would be taken against the "anti-state" speech. 
On Sunday, the media wing of the army issued a statement urging journalists and politicians to stop making "direct, insinuated or nuanced references to the armed forces as well as their senior leaders."
"This practice of unsubstantiated, defamatory, and provocative statements /remarks is extremely damaging," the statement said. "Pakistan Armed Forces take strong exception to such unlawful and unethical practice and expect all to abide by the law and keep the Armed Forces out of political discourse in the best interest of the country."
Meanwhile, a clip from Fox News received a lot of attention from Pakistani social media users and politicians. Khan believes that the viral clip from the popular American news channel is proof of a US-backed conspiracy to enforce a 'regime change' in Pakistan. But is it true?
Read More: Shireen Mazari Writes To UN To Protest Misuse Of Blasphemy Laws Against Imran Khan
What do you think of this story? Let us know in the comments section below.