Leader of the Opposition Shehbaz Sharif on Friday rejected Prime Minister Imran Khan's claims of standing up for the integrity of the nation, saying "Niazi is only standing up for his petty, shallow political interests".
Reacting to Khan's address to the nation, Shehbaz said, "Niazi should stop lying to the nation and show them the so-called letter". He alleged that in a desperate attempt to hold on to the slipping power, the prime minister was attacking the Constitution, parliament, and the higher judiciary.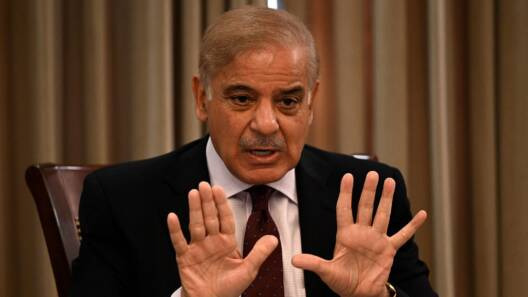 "In his speech, Imran Niazi has announced the joint opposition's victory in the no-confidence vote ahead of time," Shehbaz added. "His lies about the so-called threat letter have been called out and now he was on a mission to mislead the people of Pakistan because he thinks they are sheep."
"The deputy speaker's ruling was rejected by the court and deemed unconstitutional after a thorough inspection of the evidence," he continued. Shehbaz said if the prime minister had the audacity to go to the public after creating inflation, unemployment, hunger, and hatred, he was more than welcome to do so.
"Imran Niazi was rejected by the people of Pakistan and he came into power through meddling with the RTS system," Shehbaz said, adding that the premier had completely "lost his mind" after being defeated in the courts and the parliament.
'Expose his lies through their vote'
The PML-N president said PM Khan should face the no-confidence motion in parliament where the opposition would "expose his lies through their vote". In a tweet, he said that the no-trust motion was tabled at the "request" of 220 million people of Pakistan, and would prove to be an important milestone in bringing Pakistan out of the darkness of despair and problems.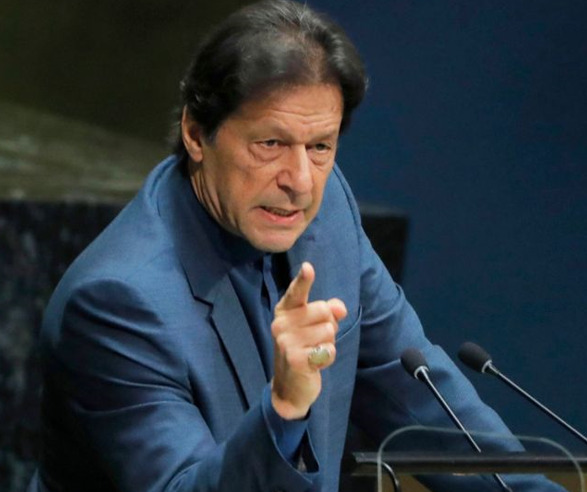 Khan faced a no-confidence vote on Sunday, but the deputy speaker of parliament ruled that it was part of a foreign conspiracy and therefore "unconstitutional." The president then dissolved the National Assembly (NA) on the advice of the prime minister so new elections could be held.
The president then wrote a letter to Khan and the Leader of the Opposition in the outgoing NA Shehbaz to propose names of suitable persons for appointment as caretaker premier under Article 224-A(1) of the Constitution. Shehbaz, however, claimed he never received "any letter".
The restored National Assembly will decide the fate of PM Khan after a Supreme Court ruling on Thursday that ordered the no-confidence motion to be voted on today. Whether the votes against the PM outweigh the votes in favor of him or not is of no consequence to his supporters. They stand behind him regardless.
Read More: 'Unconstitutional' – Supreme Court Restores Parliament & Orders No-Trust Vote Against PM
What do you think of this story? Let us know in the comments section below.