Disclaimer*: The articles shared under 'Your Voice' section are sent to us by contributors and we neither confirm nor deny the authenticity of any facts stated below. Parhlo will not be liable for any false, inaccurate, inappropriate or incomplete information presented on the website. Read our disclaimer.

5 years have passed and this is all we have done – tried to find the word to express the loss we all have faced, but all our efforts went in vain. To try and understand how and why our lives changed. I still can't accept the fact that we will no longer be able to see you.
The image of that day resonates in my mind daily. The flashback is brutal. That fateful Saturday morning that changed everything. Not just 152 passengers and crew, but 152 families.
Our last Eid together, you took me Eid shopping because Mom broke her foot. You even sowed on sequins on my duppatta yourself because I thought it was too plain. Every time you went shopping, it wasn't for just your 3 boys, but also for my brother.
Newly weds married 3 days before the incident on the way to their honeymoon: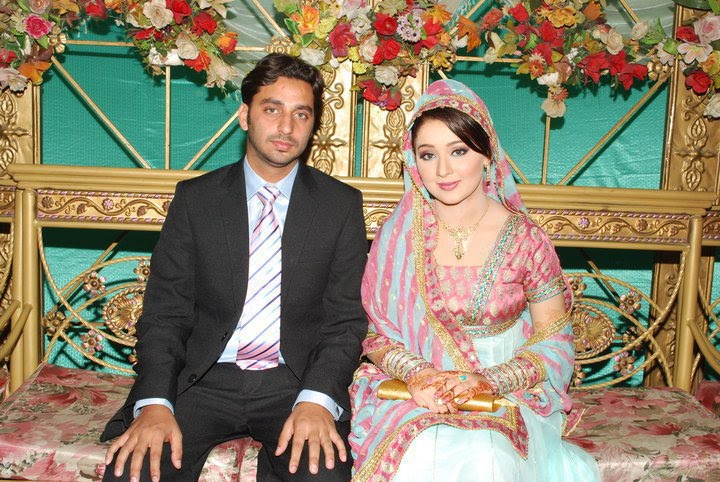 (Romaisa And Owais)
Today everything is the same, and yet so different. The boys are still as respectful as you left them, just older. They still top in their classes and display their trophies in their rooms but no one there to cheer them on next to uncle. Everything is happening the way you would have wanted; you're just not here to witness it. Nothing has changed between us but fundamentally, I think we've all grown stronger having lived through that day together.
It was really hard to comprehend the fact that you could have been on that flight even though, we all knew you had to be in Islamabad that day. Even after hearing the news it was impossible to believe and we were hoping against all hope; for the slightest of relief that you were not on that flight. Watching mom break down when uncle asked us to bring the boys to our place; to shield them from the tragedy that was about to descend upon your house – that memory still gives me goosebumps.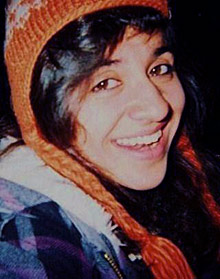 (Misha Dawood – Ace Footballer)
Having to answer the curious questions of the 3, 5 and 7 year old boys who had suddenly been enthralled into a situation we could never have imagined ourselves in.  Mom is still grateful to this day of having spent the day before with you though it was not possible initially. What regrets would she have had, had she not cancelled the other plans.
But despite everything, you'll be proud to know that the one thing that definitely hasn't changed is Uncle's Superman spirit. He's a super dad, a super son, a super boss, brother and a super duper uncle!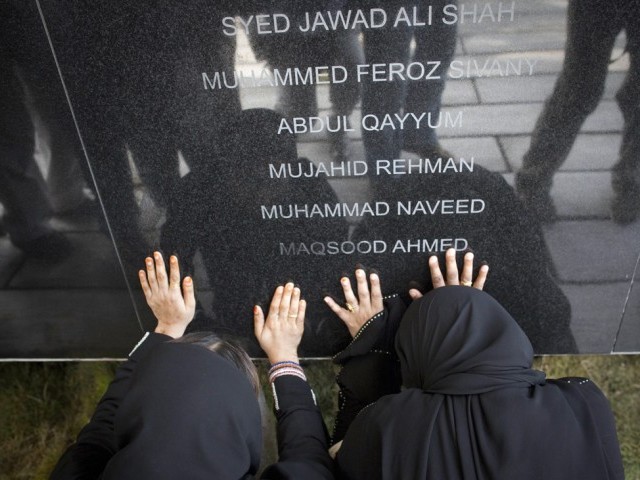 (Families of the victims at the memorial monument in Islamabad)
How well he's managing between all his responsibilities is simply unbelievable. We all suffered a deep loss that day, but none greater than him – he lost his wife, the mother of his children but most of all, he lost his best friend.
This is one of the families we know. There's a 151 other families that suffered similar loss. We can only imagine what they have gone through, and go through every day of the past 5 years. Every day Maa motivates us to be better people just so we have a chance to see you again up there.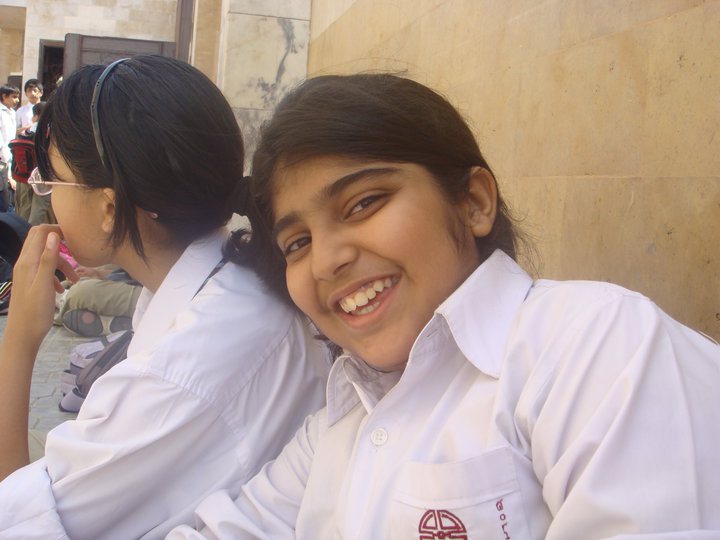 (Another one of the innocent victims)
Our prayers are with all the victims and their families. Brilliant minds and beautiful souls were lost that day.
Closure is important but to this day there is no explanation of what happened. Playing the blame game has done us no good but we can only request to be provided the closure we deserve. Always in our hearts and never forgotten.
May Allah Grant all the Shaheeds the highest rank in Jannah and sabr to the families. Ameen.
Members who were on board after attending Youth Parliament: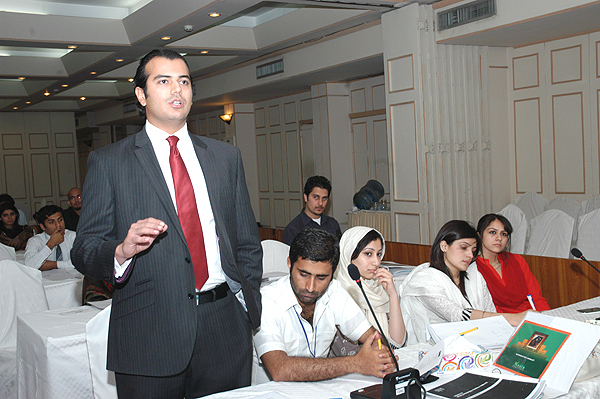 Mr. Hassan Javed Khan – Youth Prime Minister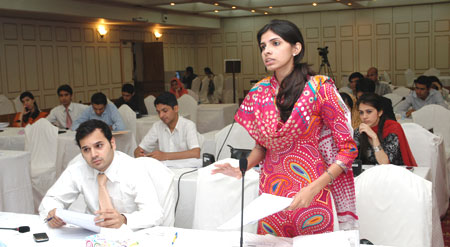 Syeda Rabab Zehra Naqvi – Youth Minister For Information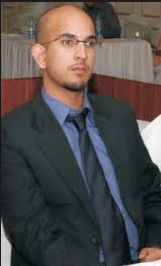 Mr. Arsalan Ahmed – Member Youth Parliament Standing Committee For Information

Mr. Bilal Nasir Youth Shadow Minister For Information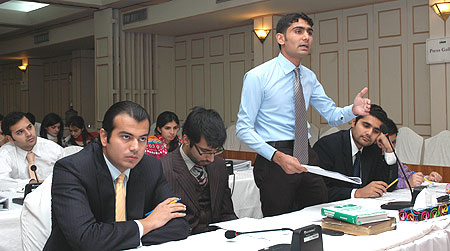 Mr. Prem Chand Youth Minister For Culture, Sports And Youth Affairs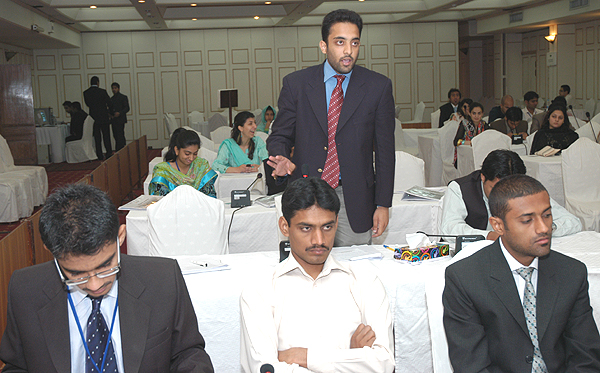 Mr. Owais Bin Laiq – Member Of Youth Parliament Standing Committee For Information
Not to be critical but it's a request from the media to not sensationalize and bank on such situations- providing the most horrific and uncensored footage may get you the most ratings but the scarring impact it leaves on the families of the victims is not something easy to get over. Is a little humanity and sensitivity too much to ask?