Due to the global pandemic, Halloween this year happened in a rather toned-down manner. However, that certainly did not stop some celebrities from nailing their looks. Pakistan People's Party (PPP) leader Sharmila Farooqi also stunned in a classic skeleton look for Halloween. But people could not resist bashing her!
Farooqi nailed a classic skeleton look for Halloween this year. Her jaw-dropping make-up perfectly complemented her spooky outfit.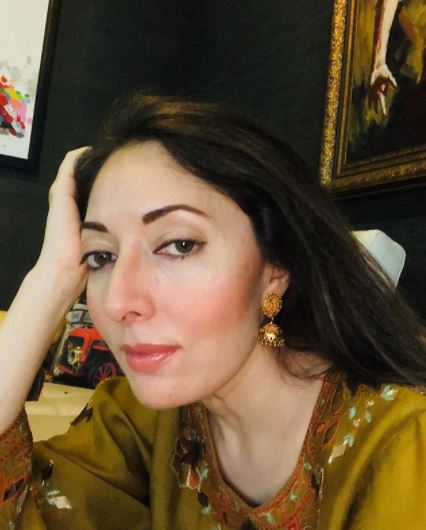 "My stunning makeover for Halloween by the ever so talented! The precision, detailing, and strokes were simply woah! Here's an 18-year-old upcoming artist everyone must watch out for!" wrote the public figure on Instagram as she posted the pictures.
The renowned politician gave major goals as she celebrated Halloween with perfect killing looks. In the photos, she can be seen wearing a skeleton-themed black shirt.
Here's a picture of her posing with an axe in her hand- whoa, creepy!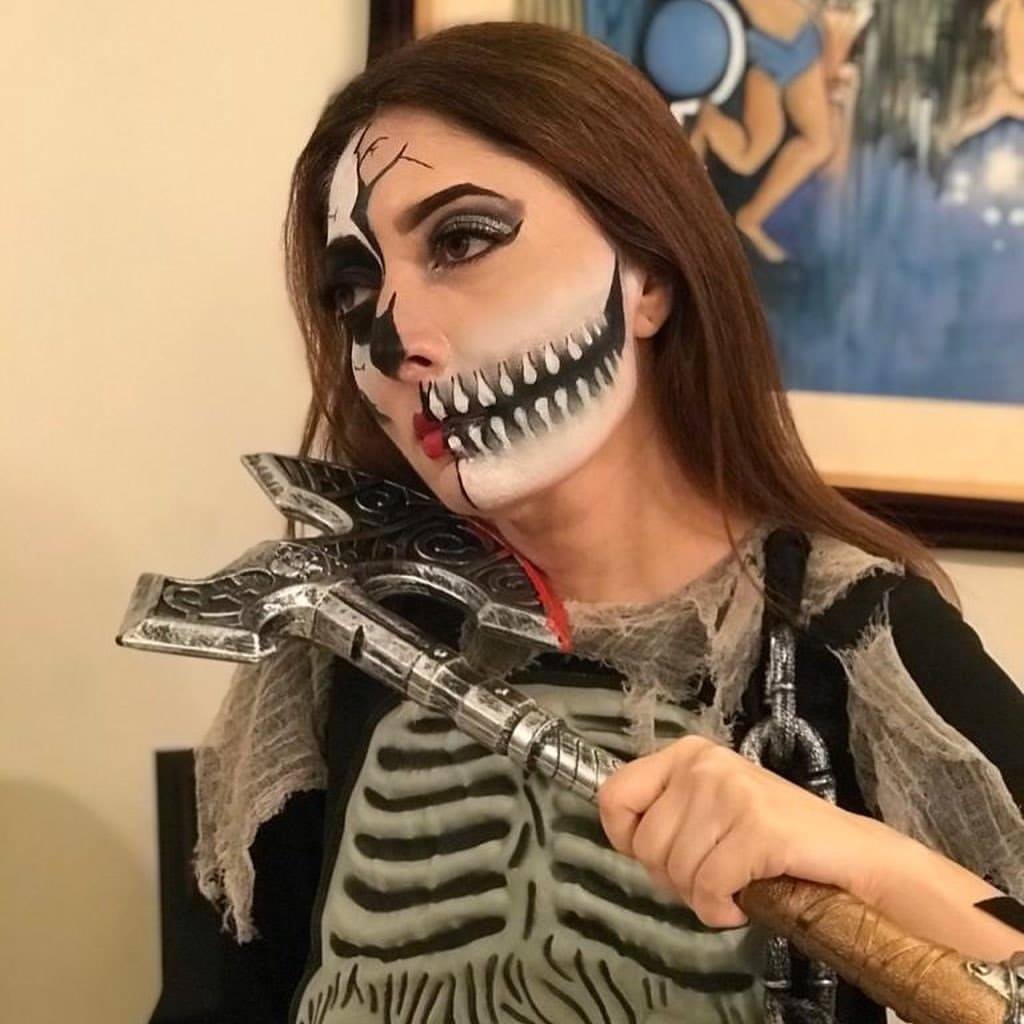 What put everything else in the shade is her makeup! She applied different makeover on both sides of her dance. On one side, she made a smoky eye with skeleton teeth. Whereas, on the other side, she made a dark eye with red glossy lipstick.
Many of her fans were left stunned and praised her creativity in the comments. However, a couple of social media users did not miss the opportunity to bash the PPP leader.
Sharmila Farooqi comes under hot water
Halloween is an annual celebration that is mostly celebrated in the west. It is rarely or more like, never celebrated in Pakistan. According to social media users, Farooqi should not have celebrated the festival at a time when the issue of blasphemous sketches is going on.
They believe that she is celebrating the festival of the same people who are attacking the honor of the Holy Prophet (PBUH). Celebrating a festival of the same people who hurt the sentiments of Muslims all across the world.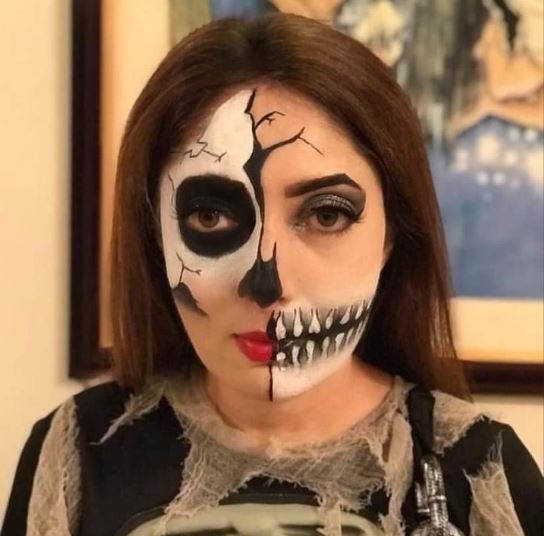 In addition to this, the netizens bring another fact to the limelight- that leaders are role models for others. So what is Farooqi doing to become a role model?
In fact, not only this but many have also raised the question as to what is she even celebrating. Have the problems of Sindh been reduced? Is she celebrating her job done well, or what?
Moreover, the moral police also jumped on the bandwagon to hit out at Farooqi. Many of them brought up the fact that Halloween is a non Islamic event. It is not for Muslims to celebrate.
The Twittersphere harshly criticizes the PPP leader
Another social media user wrote, "Sharmila Farooqi PPP leader who is celebrating Halloween. It is a pity that while today Europe is hurting the feelings of Muslims and attacking the honor of the Holy Prophet, this Sharmila Farooqi is celebrating a satanic festival. She should drown herself in shame."
As it appears, people literally lost it!
While many people debate that this culture should not be introduced in Pakistan, others are all ever ready to celebrate the event. There are many reasons why some choose to celebrate this festival. In fact, Pakistani celebrities are known to pull of whacky outfits on this occasion.
What do you think of this story? Let us know in the comments section below.