Marvel Cinematic Universe has changed the perception of every non-superhero fan out there. Ever since the Avengers: Endgame was released and so many beloved characters vanished that left everyone heartbroken, MCU changed it's dynamic and shifted its gears towards the TV Series.
Phase 4 has its charm, from day one there are a lot of Marvel TV Series released and a few of them grabbed the audience's attention in every manner. With that, we got a diverse characters list, several new ones on board, and a return of the OGs as well.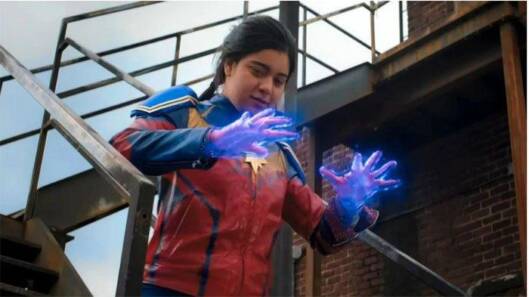 But there was one particular series that everyone was waiting for because it has a different storyline, a new entry of the young female superhero, and a portrayal of Desi culture. Ms. Marvel got stars from both India and Pakistan.
Another most important thing that made everyone anxious about this series is that its first-ever Muslim superhero that has roots in Pakistan, to the screens made rounds.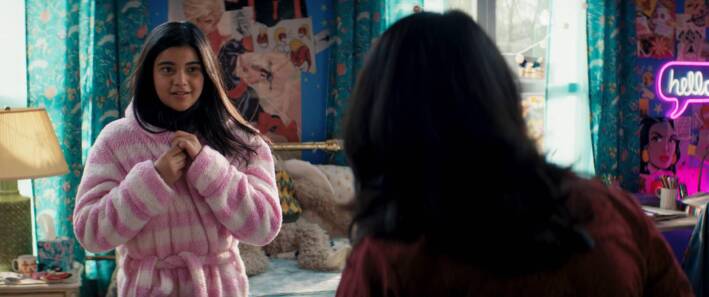 Recently Pakistan's first-ever Oscar-winning filmmaker, Sharmeen Obaid Chinoy sat down for a detailed interview in which she shared her wholesome experience of directing Ms.Marvel.
Pakistan's first-ever director Sharmeen Obaid Chinoy directing the Marvel series
Sharmeen Obaid Chinoy sat down with the local publishing house, where she expressed every single detail about the show before heading back to the US for the star-studded premiere of Ms.Marvel.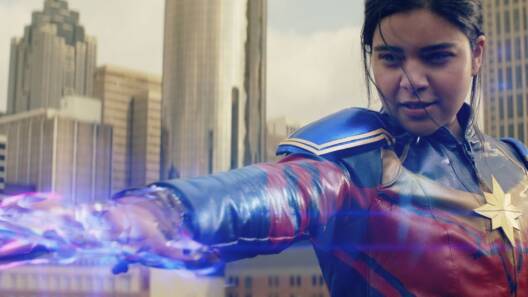 She shared, "I have been looking for the kind of storytelling that stays true to the kind of filmmaking my career has been based on."
it was undoubtedly a challenging project because directing Marvel or any superhero movie of course not everyone's cup of tea. But Sharmeen took the challenge bravely and took out a great piece of art through her brilliant sense of direction.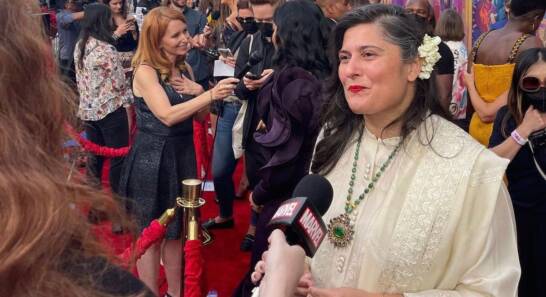 She further said, "My idea is championing the stories of ordinary men and women, who have extraordinary abilities," she comments. "When the idea of bringing Ms. Marvel from comics to the screen came about, I was asked whether I want to throw my hat in the ring.
I then thought to myself that this is the kind of story that excites me, that I'd like to be a part of, because it is the birthing of a very different kind of superhero which will allow so many people around the world who are minorities, who are immigrants, see the reflection of themselves on screen.
I went through the process of meeting the creators and executive producers at Marvel studios such as Kevin Feige, Victoria, and Lou along with head-writer Bisha K Ahmed. I talked about my vision and why I want to be a part of this and before I knew it, I was calling 'action'."
An Authentic Story
Sharmeen further added, "It was very important for me to tell an authentic story. From the very beginning, Marvel Studios was very clear about the fact that they want to bring authenticity to the life of Kamala Khan, which is why they put together a cast and a truly global crew that came from the different parts of the world and brought in the kind of sensibilities that allowed us to tell this story."
Regarding the story and representation of Kamala Sharmeen shared. "It is also pertinent to mention here that when you are an immigrant child, you aren't a Pakistani or an Indian or a Bangladeshi. You are a South Asian," she remarked.
"The restaurants you go to, the clothes you wear, the music you listen to, pans South Asian. Any immigrant will tell you that from Jersey, or anywhere for that matter. The show is true to that immigrant experience. So, you'll see all of this in the show. In the clothes we chose, in the music, in the food – it's a celebration of South Asian culture."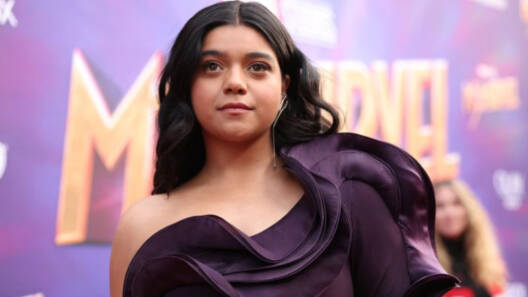 She elaborated further by saying, "I think when you are a 17-year-old high school student, whether you are from the US or in Pakistan or anywhere else in the world, I think the angst between the parents and the children, the relationships, the high school life, the transition into adulthood – all of that is universal. The friends, being an outcast or trying to fit in, trying to be cool, all of that is universal. And that is an imperative part of our show."
Ms.Marvel screened in theatres
The day trailer and a lot of news spread all over the internet related to Ms.Marvel. One important question popped into everyone's mind is that where they will watch it.
As Disney+ is not available in Pakistan. So, Sharmeen revealed that the series will be screened in theatres throughout Pakistan.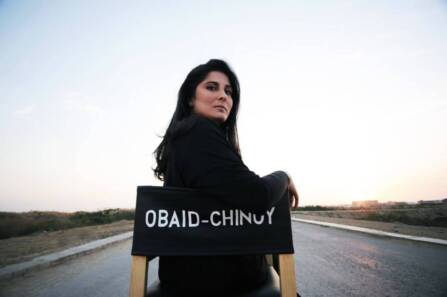 "Right from the beginning, Sana Amanat (co-creator) and I wanted Pakistanis to have access to Ms. Marvel and I think Marvel Studios has done a wonderful job to bring it to fruition," she says.
"This show needs to be watched by the masses and it needs to be celebrated, it's a pity we don't have Disney+ in the country but this has been a gift to the Pakistani audience."
Sharmeen continued further and shared her experience. She sighed and said it was the experience of a lifetime. "From being a filmmaker who had a limited set of resources to work with and then going on to work with one of the largest international studios in the world, it was rather wholesome," she said.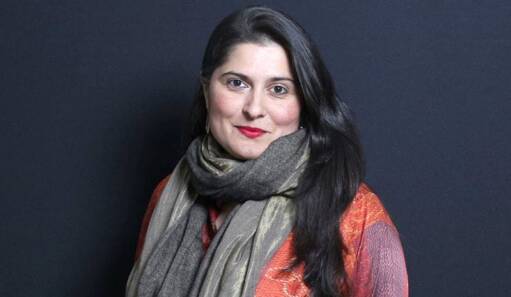 "I had a vision and Marvel gave me tools to turn that vision into a reality. I was able to work with visual effects, stunts and big sets, and costume designers. There was a moment during the second week of filming where I just stood back, looking around and seeing hundreds of extras. It sort of hit me at that moment that I was making a very different kind of project now."
She concluded the interview by stating, "Working with Marvel was a steep learning curve. My entire career has been about learning on the job, I never went to a film school. This month marks 20 years of filmmaking. 20 years down the line, I hope I have done justice to a project as mammoth as Ms. Marvel."
No doubt Phase 4 has delivered some of the great Tv Shows such as Loki, WandaVision, etc. but when Ms.Marvel's first look was released everyone went crazy on social media.
What do you think of the story? Tell us in the comments section below.