As the rainy season begins, Shaniera Akram, wife of the well-known former cricket player Wasim Akram, recently took to social media and schools the celebrity couple Minal Khan and Ahsan Mohsin Ikram of the importance of following road safety rules despite the nice weather.
With the first spell of monsoon starting, many celebrities have been caught enjoying the weather. Khan and Ikram were also spotted celebrating the first rain of the season.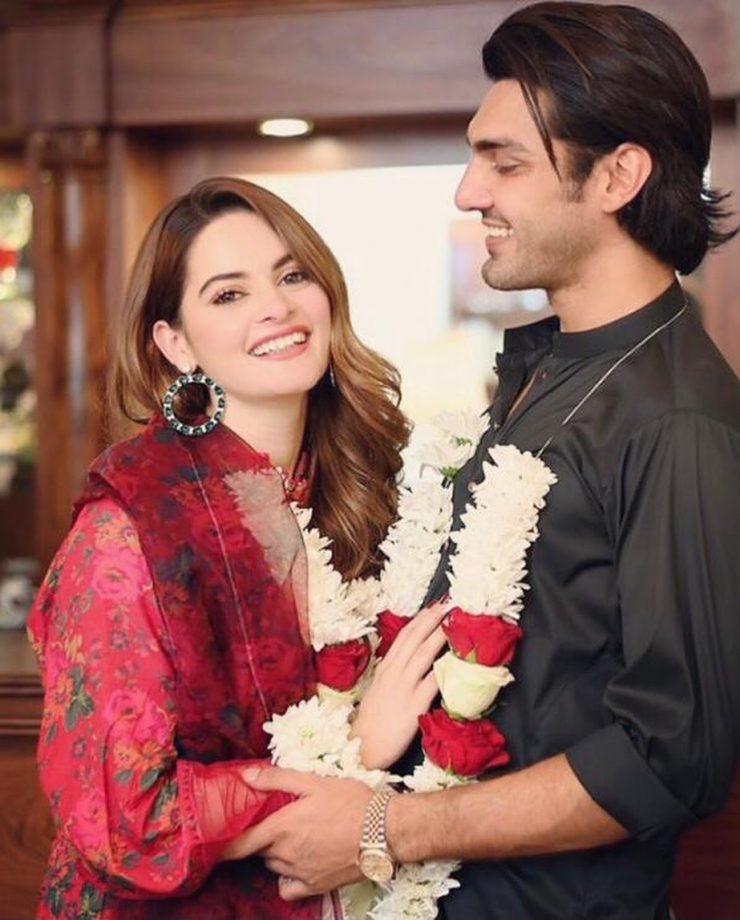 Ikram recently shared an Instagram story showing Khan singing in the passenger seat of a moving car as it rained. It appears that Ikram was recording Khan while driving the car at the same time. In addition, Khan did not appear to be wearing a seatbelt.
Check it out!
Ikram's Instagram story was widely shared on social media until it reached the Australian social worker's feed as well.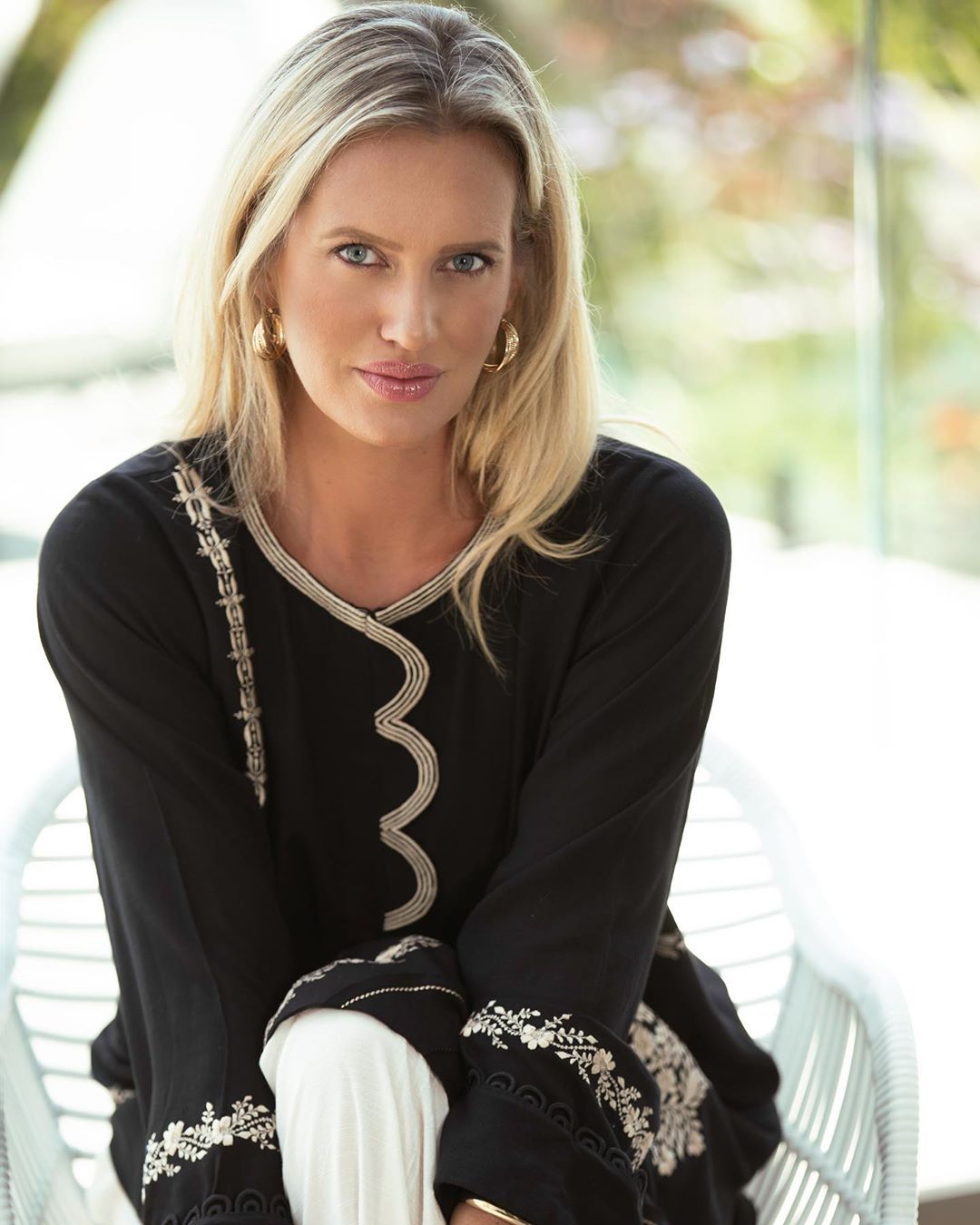 The lack of road safety practice did not sit right with Shaniera Akram as she schools Minal and Ahsan. "Come on guys, you're famous, and have millions of followers, is it too hard to be a little bit more responsible?" Akram commented while sharing the story. "Put your seatbelt on and eyes on the road! I'm sorry to say but that won't be as cute if she's singing it in the hospital."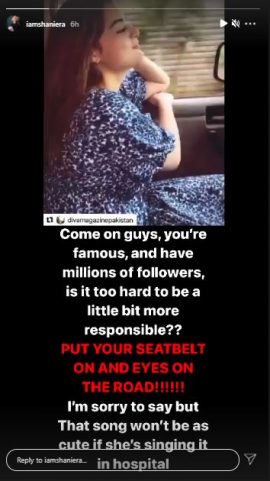 Khan and her fiancé Ikram have more than seven million Instagram followers combined. When one has an audience of so many on social media, they must set better examples and not be so careless about such things. A large fan base comes with a large responsibility, after all.
Everybody should adhere to road safety rules while on the road, no matter who they are. Ignoring these rules is dangerous at any time but even more so when a serious downpour has just taken place.
Through her platform, Akram has frequently raised awareness about social issues. Wasim Akram and she both brought attention to the wide array of trash and sewage on a beach in Karachi in 2020. This serves as a great example of an individual that is using their platform for decent purposes to benefit the country.
Meanwhile, the Parchayee actress was previously also called out by the former Lollywood actress Noor Bukhari but for a whole other reason. Khan's intimate pictures with her beau before nikkah did not sit well with Bukhari who called her out for misleading the youth as well as spreading indecency, and obscenity.
What do you think of this story? Let us know in the comments section below.