Every individual's experiences are valid and vital, but we cannot disregard the massive role privilege plays when it comes to how you perceive the world.
Many foreigners who have lived or visited Pakistan recently spoke out on Twitter about how safe the country always has been to them. The topic sparked after the New Zealand cricket team canceled their tour of Pakistan at the last minute, citing "security concerns".
"There is no place in the world I feel more safe than in Pakistan," Shaniera expressed her sentiments on Twitter.
The fact that she failed to acknowledge how unsafe the country is for the vast majority of its citizens, especially women who face alarmingly high rates of violence, Shaniera faced severe criticism. Regardless, she emphasized that she stands by her words.
While we are pleased that Shaniera feels safe in Pakistan, it is important to recognize that this sense of safety comes with privilege. Being white and married to a public figure has a lot to do with safety in a country like Pakistan.
In response to the reaction to her tweets, the activist took to her Instagram to discuss her relationship with Pakistan.
'I am Shaniera Akram'
"[I am] sick of being called a 'random white woman', 'rich gori, 'privileged white person', 'someone who occasionally lives in Pakistan' and 'celebrity's wife'."
"Yes, I am white. Yes, I am an Australian woman. I can't help that and I don't want to be ashamed of it. I'm proud of my heritage and of who I am."
"I left everything I knew and loved for the last 10 years to contribute to the peace and growth of our country."
"I could have sat back and enjoyed a good life; go to parties, shop, enjoy long lunches and doing nothing with my time but I didn't!" she continued. "I raised two boys who needed me and threw myself into every charity and foundation that needed my help."
"I had a chance to make a small difference where I could, to build my name and use it not for selfish reasons but for the good of our country. […] So like me or not, read my words and let them sink in. I am no random. I am Shaniera Akram. I have earned every bit of name and I am here to stay!" she said.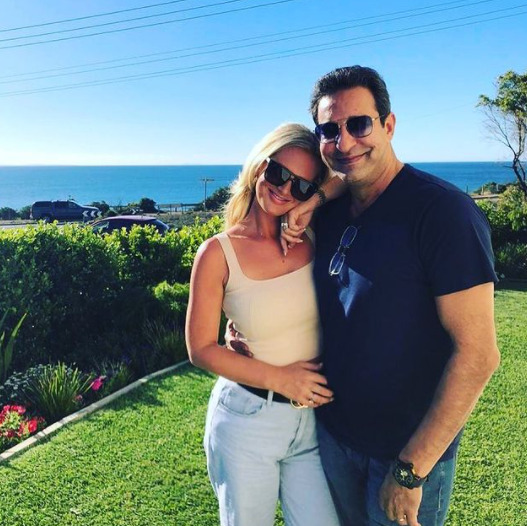 "There are times you may not agree with me, and may even not like me. but remember I am human […]. Just trust in me and know, even if I make you feel uncomfortable for whatever reason, I will always have your best interests at heart!" she asserted.
Sure, many Pakistanis don't feel safe. But the fact that Shaniera does, should not make us attack her.
Read More: Shaniera Akram Proved Her Love For Pakistan By Gracefully Clapping Back To A Troll Who Questioned Her
What do you think of this story? Let us know in the comments section below.