Whether its burgers, kebabs, samosas, rolls or fries – Ketchup & sauces go hand in hand with snacks like these and with the right flavor of sauces, these munchies taste lip-smacking!
Finding the right ketchup or sauce for your snack isn't that easy! So, to put a stop to your hunt for the right dip, Shangrila has got your back!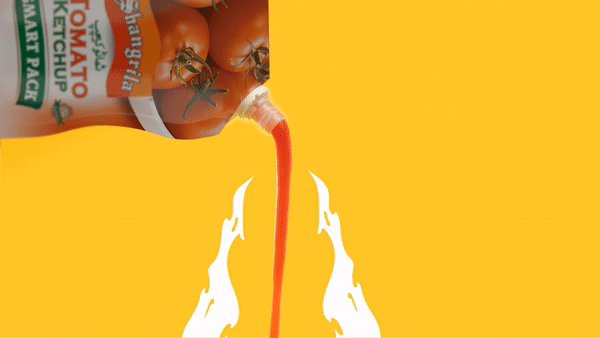 The most delicious sauces are produced by Shangrila which began its operations in 1988 with the launch of Shangrila Seasoning and later on the company introduced Tomato Ketchup, Sauces, Pickles-in-oil, and Juices, garnering both, a local as well as an international consumer base!
From tomato ketchup to garlic chilli sauce, to BBQ sauce to imli ginger – Shangrila promises to deliver quality and flavor all in one package! Cool right?
Anyway, Shangrila's new ad is our favorite these days! Not only it's bright and colorful but its all in all a happy commercial! The ad flaunts the flavors of Shangrila ketchup & sauces and shows us how to pair the correct flavor with a certain food/snack.
So, here's five times Shangrila managed to make our tummies growl with its recent ad!
Disclaimer: You will get hungry.
1. When that ketchup dripped on those black and white french fries and turned them into a tempting snack!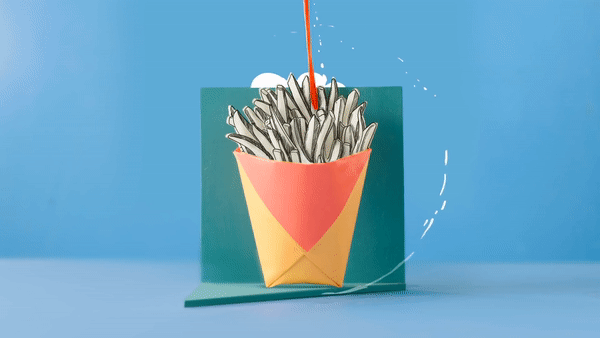 2. When the Chilli Garlic sauce dripped on this scrumptious looking burger!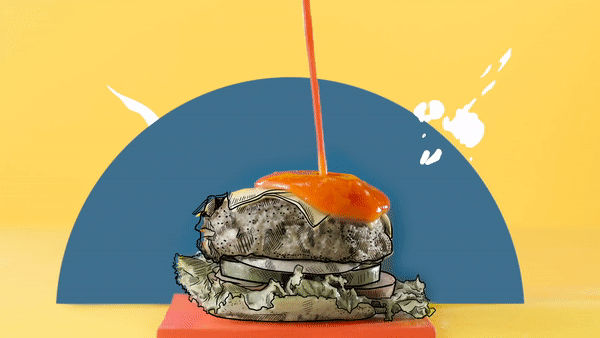 3. When that thick Hot & Spicy Ketchup dripped over an extremely appetizing shashlik (which by the way is just a treat for the eyes!)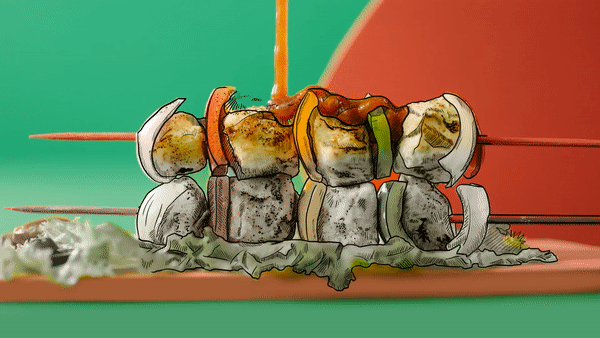 4. When these kebabs looked nothing but mouthwatering with 'Hot & Spicy' sauce and we just loved them!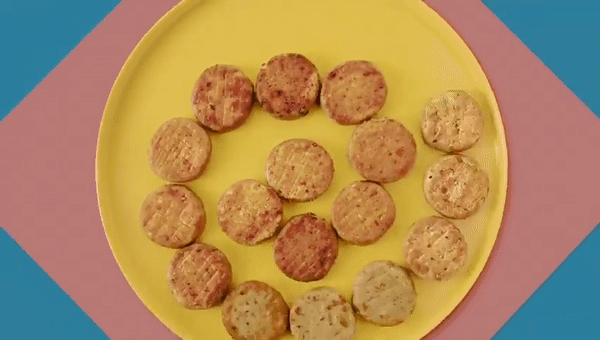 6. Finally, with all of these enticing snacks!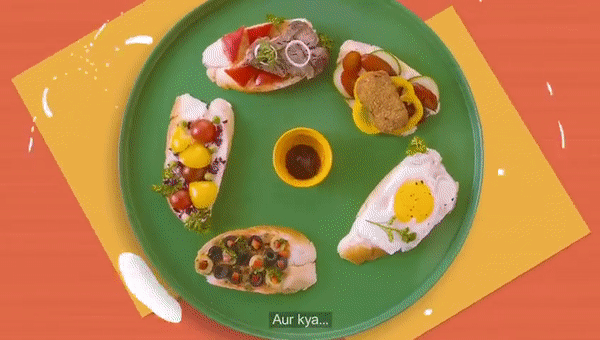 Shangrila's latest commercial is bound to make you hungry and make you want more of everything that's on the screen! So, for all the food lovers, we must inform you that the marriage between all your favorite snacks and munchies and Shangrila sauces is top notch!
In fact, even if you wish to go ahead and try some weird food combinations, Shangrila is here to make your taste buds happy!
We guarantee you that Shangrila Sauces are Khaanon Kay Must Haves!
Here's the full ad for you guys! Have a look.
Happy eating you all!