Everything was going great, but a few hours ago every cricket lover out there received the saddest news ever. The legendary spinner has delivered some iconic spells that no one can ever forget and made everyone go crazy.
Former Australian bowler Shane Warne passed away at the age of 52 and left everyone speechless like his deliveries. No one saw it coming, soon the news came out the whole cricket fraternity was in shock and out of words to describe the emotions at that point.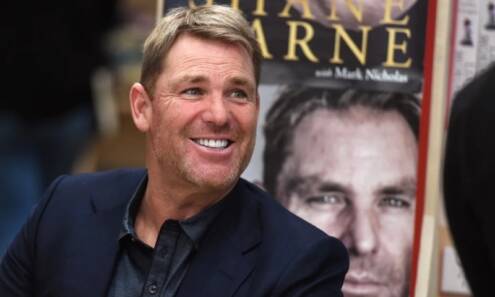 Shane Warne's family confirmed the death and revealed the reason behind his demise as well. He was in Koh Samui Thailand.
As per the family's statement, "Shane was found unresponsive in his Villa and despite the best efforts of medical staff, he could not be revived," the statement read. "The family requests privacy at this time and will provide further details in due course."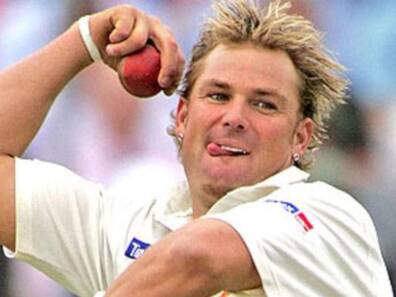 No doubt, Shane Warne was undoubtedly one of the best spinners in the world and the first one to reach the milestone of taking 708 wickets in his Test career span.
Shane Warne passed away – A look at his outstanding career
Shane Warne has been the greatest and legendary leg spinner in the world of cricket. He's one of the successful ones and no doubt no one can replace him at all. In 1992 against India, that's the year when Shane Warne rose and showcased his leg-spin skills to the world.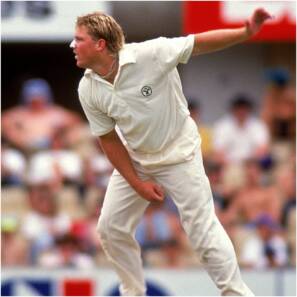 He played a significant role in the Australian cricket team, he has produced some memorable Ashes moments that people still remember and recall.
In his One Day career, Warne also had 293 wickets from 194 one-dayers. He also played an important role in the 1999 World Cup final against Pakistan for which he also won the man of the match award too.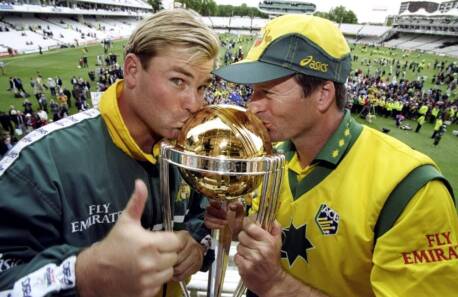 He had lived his cricket career in a style which somehow made him stay in the headline too. in 2003, he got banned himself for testing positive banned diuretics.
Huge loss for the cricket world
As the news spread all over the internet, many of the cricketers shared their condolences and prayed for him. They are also in a great amount of shock because no one even thought of it as Shane was totally fine and in great shape too.
Pakistani skipper Babar Azam wrote, "Find it hard to believe. Such a devastating loss for the cricket world. He inspired generations with his magical leg-spin. You'll forever be missed #ShaneWarne. My heart and prayers go to his family, friends, and fans."
The reverse swing Yorker master Waqar Younus wrote, Shane Warne no more. I'm Shocked and Shattered. Simply can't believe I'm hearing this.
Very a very sad day for our cricket community. The biggest superstar of my generation is gone. Goodbye Legend @ShaneWarne #RIP Condolences to the family and friends.
Little Master, Sachin Tendulkar tweeted, "Will miss you Warnie. There was never a dull moment with you around, on or off the field. Will always treasure our on-field duels and off-field banter. You always had a special place for India and Indians had a special place for you."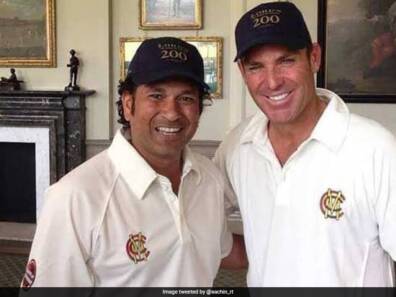 While talking to Sky Sports, former wicket-keeper Mark Boucher said, "A man who lived it all and loved it all, on or off the cricket field … it's astonishing that he's gone, it is. I thought he was invincible. He will be sorely, sorely missed … he was full of contradictions, he was a brilliant entertainer, a brilliant cricketer, and a top, top bloke."
Shane's former teammate Adam Gilchrist also couldn't believe it and broke into tears. He tweeted, "Numb. The highlight of my cricketing career was to keep wicket to Warnie.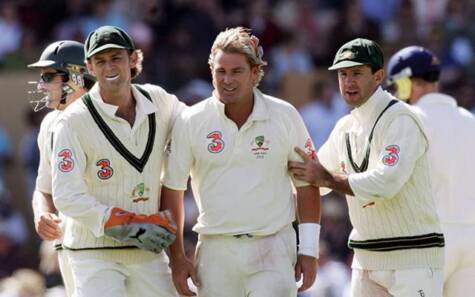 Best seat in the house to watch the maestro at work. Have often felt a tad selfish, that Heals and I pretty much exclusively are the only ones who had that thrill and pleasure at Test level. Rip Warnie."
James Butler recalled the memory when he was live watching the legend. "I was at Old Trafford for the 2005 Ashes Test when Warne made 90 before holing out. Although I was desperate for England to win that Test I was also secretly rooting for Warne to reach his century and it was a mini tragedy when he was caught on the boundary.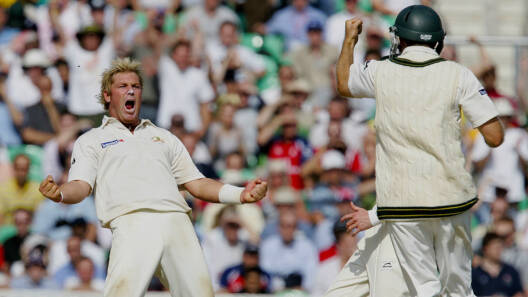 I loved watching him play: not just because of all the tricks, the little bits of magic, and the verbals, but mostly because he always looked like a kid having the time of his life. He never did get that test ton."
Shahid Afridi tweeted, "The game of cricket has lost what I consider a university of leg-spin bowling today. I was inspired by his bowling from the start of my career and it was always a privilege to play against him. My deepest condolences are with Warne's family and loved ones."
Shane Warne has always supported young players and bowlers even taught them too. He also played an important role in suggesting the Australia cricket board pick Pat Cummins as the new test captain after the Tim Paine controversy took place.
Shane Warne earned huge respect in the world of cricket, not only through his exceptional Googly bowling but with his personality too.
What do you think of the story? Tell us in the comments section below.