Nadir Ali once again came in a red circle and this time he was challenged by Pakistani actor Shamoon Abbasi.  Nadir Ali is a well-known figure on social media who got his start in the industry by creating films of himself playing practical jokes. They were popular back in the day, and he was able to win a large number of followers thanks to the funny job he did.
Since then, Nadir Ali has flourished with the passage of time, and he is now one of the most prominent podcast hosts in the country. Each of his podcasts, on which he has interviewed celebrities such as actors and actresses, athletes, and politicians, manages to stir up some sort of scandal.
Shamoon Abbasi Challenge Nadir Ali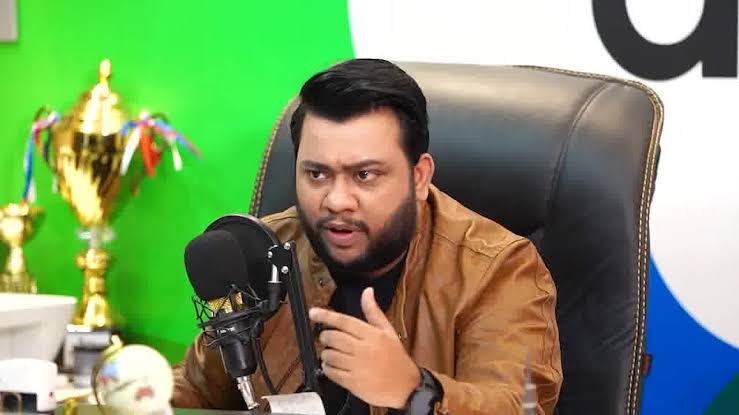 He recently found himself in the middle of a scandal after coercing Moammar Rana to make certain statements regarding Priyanka Chopra. Additionally, he has in the past directed improper inquiries against Sunita Marshall concerning her religious beliefs. And for all the wrong reasons, his interview with the politician Nabeel Gabol spread like wildfire online.
Critiques of Nadir Ali have been posted on various social media platforms, and now actor and director Shamoon Abbasi has weighed in on the topic. He turned to his Facebook account in order to express his viewpoints over the controversy that Nadir Ali had caused.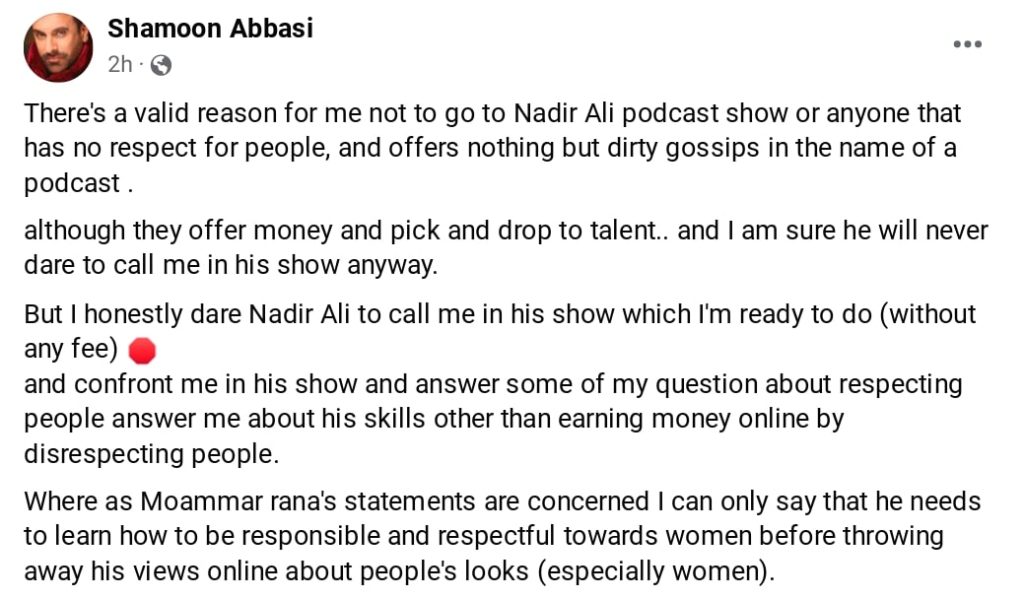 Shamoon stated that he will never attend this program because he has a good reason for it, but he dared Nadir Ali to give him a call. He also stated that he will not even accept cash for the event, and that he would want to ask Nadir numerous things in addition to that. This is the challenge that Shamoon Abbasi has issued to Nadir Ali.
See More: Nadir Ali Apologizes Immediately After The Backlash
What do you think of the story? Tell us in the comments section below.