Disclaimer*: The articles shared under 'Your Voice' section are sent to us by contributors and we neither confirm nor deny the authenticity of any facts stated below. Parhlo will not be liable for any false, inaccurate, inappropriate or incomplete information presented on the website. Read our disclaimer.
Never give up on your dreams no matter what people tell you. Dreams are lost in the blink of an eye! Too many of us, are dictated by people who are very close and dear to us, but that doesn't allow them to tell us how we should live our lives. We are more importantly following the status quo. My suggestion would be to not to listen to what others say to you. You are not them and they are not you. Live your life and let them live theirs.
My name is Shahrukh Baig and I'm a 21-year-old Irish born-Pakistani football freestyler & inspirational content creator. For those of you who may not know what that is, it's basically doing tricks with a football with different parts of your body. For me, it's more than a passion, it's my life. My father being a brain surgeon and mother running her own business, I was always told to 'Study, study, study' and so I did.
Having completed my A-levels in Ireland, with a mark of 90%, I got myself enrolled in a University to study 'Mathematics', which I enjoyed. But as I progressed through my University life, I thought there was more to life; something that would not make me good, but make me great. Being a die hard football fan, and having watched a few freestyle commercials on T.V, I thought, "why not give it a go."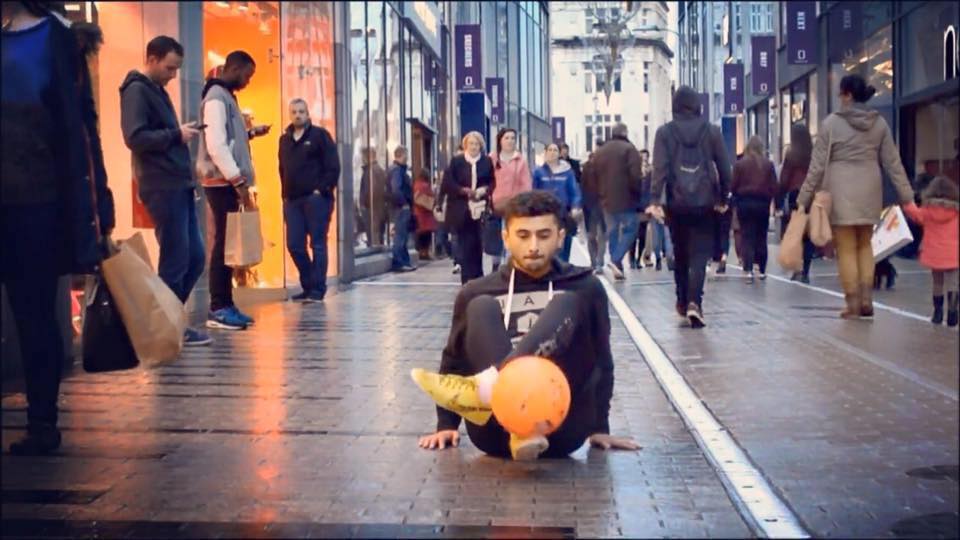 So, 2 years ago I started practicing & what a journey it has been so far. Insha Allah, I am sure, it's only the start of it all. Starting off and spending hours and hours on trying to fine tune my skills, many others including friends and family were questioning my choice and used to say 'what are you doing with your life' and 'stop wasting your time'. Back then, I wished they only knew the fire that burned inside me for freestyle, because if they did, I'm sure they have judged me for my choices.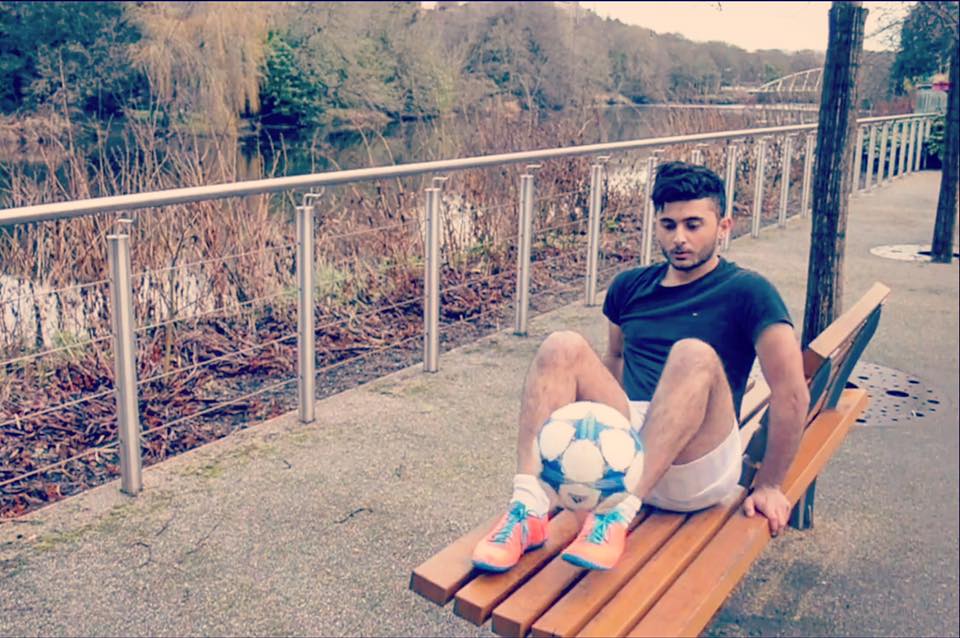 I truly believed in following my own heart. My parents being liberal, as they sensed my passion for freestyle, they encouraged me to keep on going, but they also asked me to focus on my studies and for that, I'll always be grateful to them. So here I am, with over 1 million views on my videos. I have been invited on national TV as a guest, on radio stations in Ireland and I have also gotten a chance to perform live in front of hundreds of people all. And I can't thank God enough for all that He has given me. I had a dream and and followed it and more importantly… I never gave up on it.
So far, I have seen the good and the bad in mankind; those who will encourage you in your darkest moments and those who will criticize no matter what you do. I have realized that your harshest critics are those who know they will never be as good as you. Unfortunately, too many of us listen to such people and I can assure you that one day you'd wish you had not. Take their doubt and hatred as a source of inspiration, not as a source of regret.
My vision for the future is to progress as much as I can in freestyle, and maybe one day… to become the world's best. I sincerely hope that I can inspire others to go after what they want to and never quit. On this note, I will be starting on my 'Shahrukh Baig Inspires' video series from next month onwards. I'm also planning on coming to Pakistan soon to show how will power can make an ordinary person to do the extraordinary.