The wedding announcement of Shahroz Sabzwari and Sadaf Kanwal on social media last year attracted a lot of attention. Having been married for some time, the couple recently let slip details about their relationship.
Earlier, Sabzwari said his relationship with Kanwal started after his separation from his ex-wife Syra Yousuf last year. Despite numerous accusations of cheating, the newly married stood tall in the face of immense backlash and endless trolling on social media.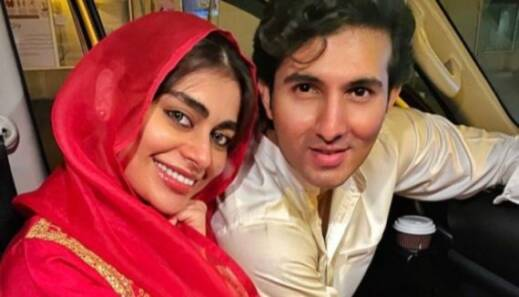 Talking to Nida Yasir on ARY Digital's Good Morning Pakistan, the couple, who tied the know in May 2020, engaged in a segment to test their compatibility. Yasir posed questions at them to see how well they know each other.
Sabzwari clarified why he opted to marry for the second time as early as possible after his divorce from Yousuf.
"First of all, I had the pure intention of marrying, because the phase I was going through was difficult and as a religious man I had to marry after break up because our religion doesn't allow many things which I also try to avoid but as a human, we are helpless but if you marry, things get beautiful."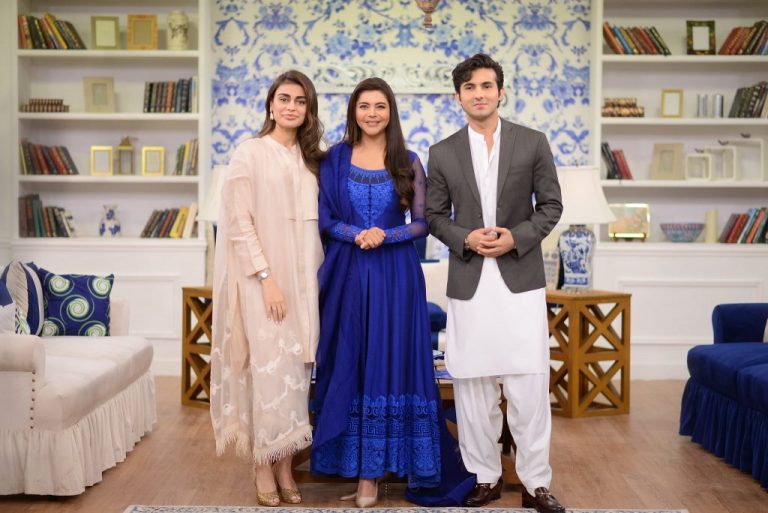 "Sadaf was in my mind, we were friends but I clearly said to her that there would be no drama, I want to marry, I told her my situation, I told her I would not want to live a bachelor life because I am a working man, I work with a lot of women and in such an environment it's really difficult for a bachelor to stay on a right path, you can fall for any bad, am I right?"
In addition, he said that Allah makes a way for the one whom he/she is destined to marry; the same was the case for him.
Why Sadaf chose Shahroz?
Kanwal said she chose Sabzwari because of his purity and the way his family raised him. He is a true gentleman, she said.
Previously, the couple appeared on The Couple Show hosted by Hina Altaf and Agha Ali. The pair addressed the controversial air regarding their wedding and broke silence on where and how they met.
"I don't know what it was about him, but I just decided that this is the man that I want to be the father of my children," Kanwal shared back then.
While opening up about their first meeting, Sabzwari said, "Actually we got together for awards where we had to perform together. So there we hit it off and became such good friends". He also revealed what attracted him the most towards Kanwal!
What do you think of this story? Let us know in the comments section below.