Shahid Afridi supports Naveen-ul-haq on his recent incident that took place in IPL. On Monday's IPL match between RCB and Lucknow Super Giants, things got heated on the field.
Naveen-ul-Haq and Virat Kohli had a heated moment during the ending overs. The fight lasted even after the post-match as well, where Gautam Gambhir was also involved in it.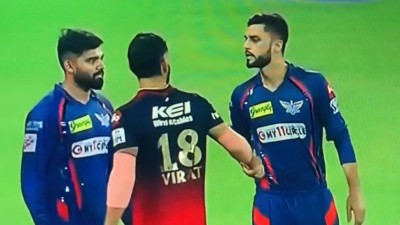 It was the moment that kept the fans on the edge and sparked a lot of buzz in the cricketing world.
Later, former Pakistani skipper Shahid Afridi showed his support towards Naveen-ul-Haq and released a strong statement.
Shahid Afridi Supports Naveen-ul-Haq On His Altercation
While talking on a local news channel, shared his perspective on Naveen and Virat's situation stating that Naveen only reacts when provoked unnecessarily.
"Naveen only reacts when someone bugs him unnecessarily. I have seen him bowling often, he gets hammered as well, but he never tried to pick up fights with anyone. I can't recall if I have ever seen him this much aggressive", Afridi said.
Afridi also mentioned that aggression is a natural trait among fast bowlers, and every team has players who display such tendencies.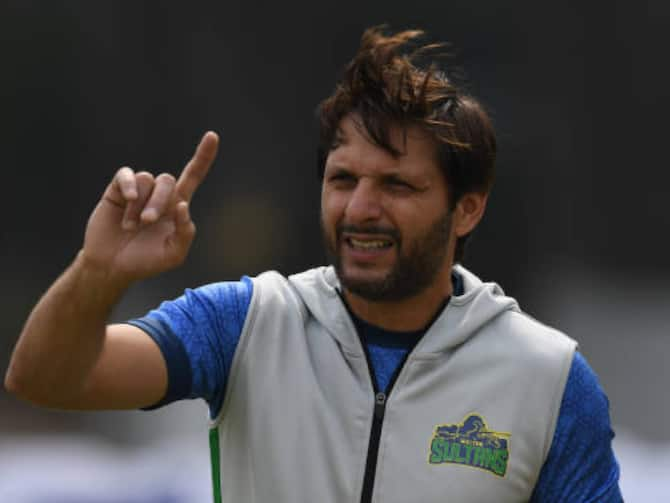 "Every team has a certain ratio of aggressive players, we do too, and it's normal. It happens. Fast bowlers are innately like that", he further added.
Naveen and Virat's altercation scene created chaos and BCCI took strict action against Kohli and Naveen. Kohli received Level 2 offenses and was fined 100% of their match fees, while Naveen-ul-Haq received a Level 1 offense and lost 50% of his match fees.
What do you think of the story? Tell us in the comments section below.