Last night, Iftikhar Ahmed hooked everyone up with his powerful performance, which made Shahid Afridi praise him.
Shahid Afridi praised Iftikhar Ahmed for his marvelous knock despite he wasn't able to finish the game, but his innings were remarkable.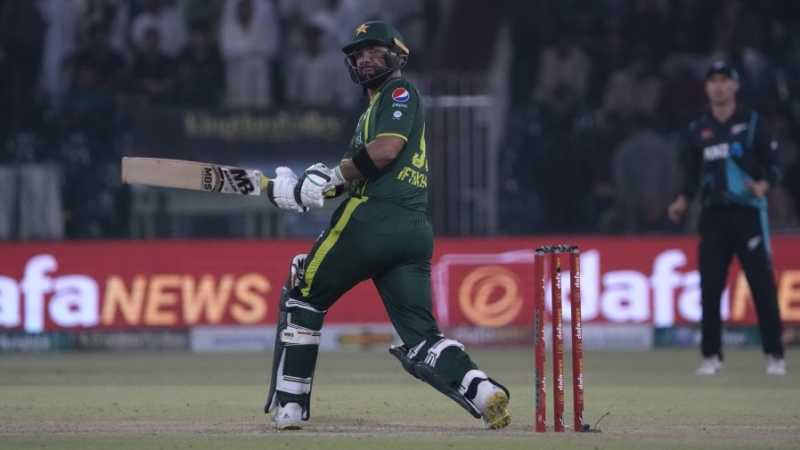 The star cricketer expressed his happiness after seeing one of the greatest knocks by Chachu. Iftikhar Ahmed was criticized when he was included in the T20i team, but gradually he proved everyone wrong with his power-hitting performance.
He even contributed to the T20 World Cup match against India and Babar Azam Praises Virat Kohli for his knock.
Shahid Afridi Praises Iftikhar Ahmed
The reference to Afridi's nickname "Boom Boom" highlights the praise he has for Ahmed's impressive performance.
"You are not chacha for me @IftiAhmed221 you are boom boom but I wish that you had finished the match and made yourselves a memorable inning.
Overall well played, it was good cricket overall, and the fans enjoyed it. Well done @TheRealPCB and thank you for coming @BLACKCAPS to Pakistan," he wrote on Twitter.
Iftikhar Ahmed & Faheem Ashraf Apologized
In the post-match conference, Iftikhar Ahmed and Faheem Ashraf apologized to the cricket fans for not finishing the match.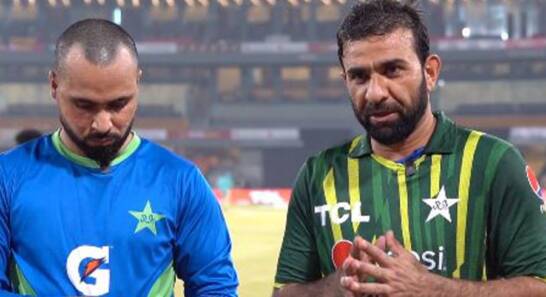 "To all Pakistan fans, we are sorry, we could have won the game. We put in a lot of effort but lost the match but we will win the series in Islamabad for sure," he said.
"In International cricket, there is a lot of pressure on the players and while chasing with a net run-rate of 15 and 16, I talked with Faheem Ashraf that we should start hitting boundaries," he concluded.
What do you think of the story? Tell us in the comments section below.