Former Pakistani cricketer Shahid Afridi aka Boom Boom recently gave his fans a tour of his beautiful residence and shared memories from his great cricketing career. Seriously, it is no less than a five-star hotel!
Built around two and a half years ago, the house is located in Defence Phase 8 Karachi. Moreover, it has been beautifully designed to complement the cricketer's lifestyle and achievements.
In the video, Lala gives us a glimpse of the different portions of his house. He also shared that he chose the area because it is close to the Moin Khan Cricket Academy which he regularly visits to play.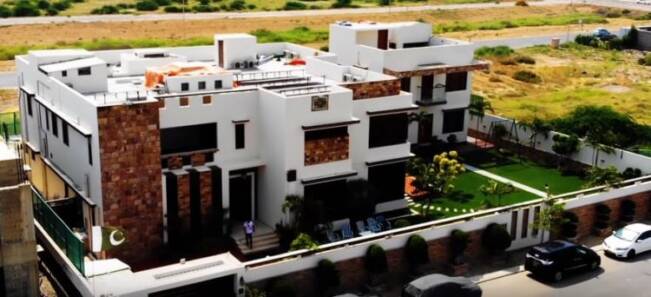 One part of the house is specially dedicated to indoor sports where Afridi plays with his friends. There is a table tennis board placed in the middle of a huge lounge. Besides that, he has a snooker arrangement in the basement as well.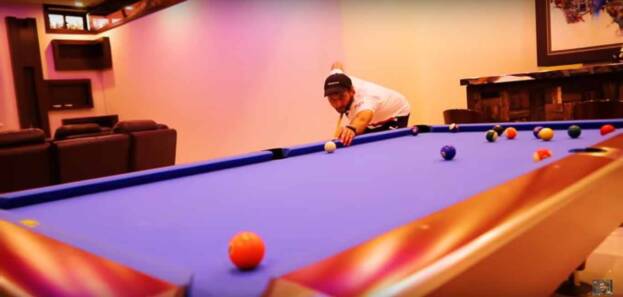 Let's explore his accolades and precious gifts
In addition to this, we can also see the walls embellished with beautiful paintings. The former cricketer also shows all his trophies and awards being given to him during his career.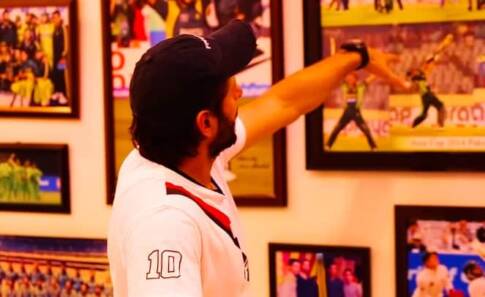 Besides this, the bat you see in the video was gifted to him by Indian legend Sachin Tendulkar which he holds as the most precious. It is also to be noted that the successful all-rounder broke the record of the fastest century in ODI with that bat.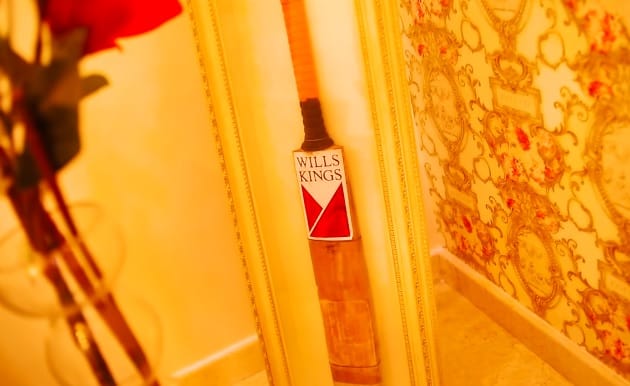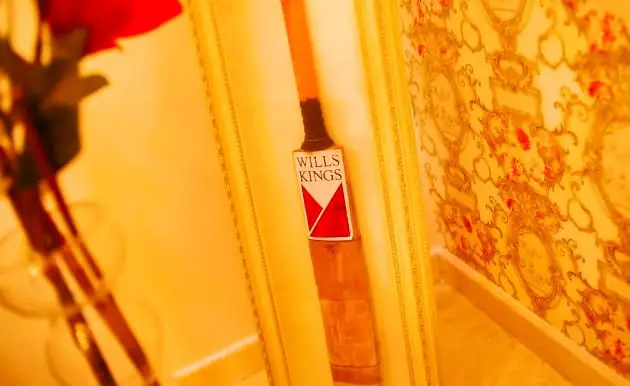 "This bat played an essential role in making Shahid Afridi," said Afridi while speaking about the bat.
And here is a gold plated gun which was one of the gifts he received from the army chief.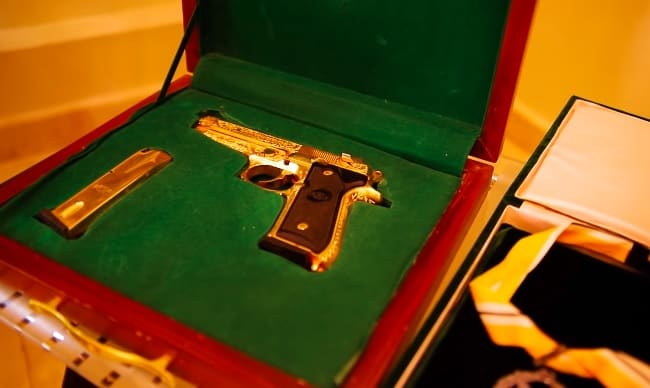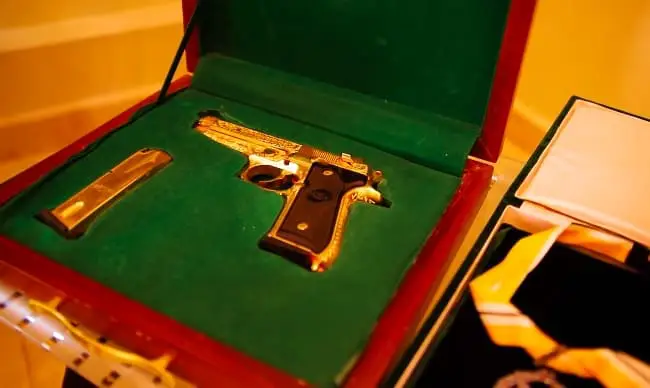 Along with plenty of accolades, Afridi also shows signed shirts of different cricketers. He has a shirt signed by Sri Lankan cricketer Kumar Sangakarra, Australian cricketer Shane Warne, Younis Khan, and one of Virat Kohli, signed by the entire Indian cricket team. Afridi shared that Kohli is one of his most favorite batsmen.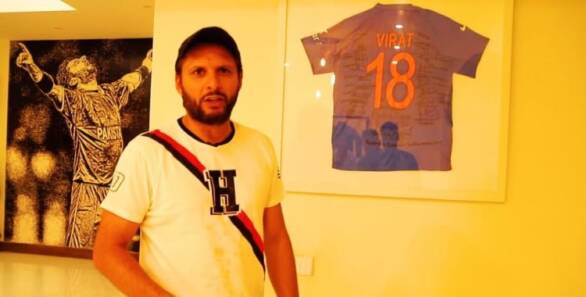 His house not only has a beautiful front but also a pretty backyard decorated with green plants and flowers. As he takes us outside the house, Lala says that he loves green spaces which is why he made a garden where he spends most of his evenings with his family and children.
In the end, Lala showed fans a small annex on the side of his house for his guests who come to stay with him. He said that it is important to give them their privacy.
Watch the video below- Enjoy the tour!
Needless to say, Afridi's lavish house speaks volumes of his hard work and dedication. Whether people agree or not, the iconic Shahid Afridi is a legend. He will always top the BOOM BOOM charts!
What do you think of this story? Let us know in the comments section below.