AWWW! Former Pakistani cricketer Shahid Afridi, aka Boom Boom took to social media and shared a heartfelt message for his wife on their 20th anniversary. The former captain aka Lala shared two pictures from their anniversary celebrations and wrote, "Today marks 20 years of marital bliss."
While sharing a few winsome snaps from the day, the cricketer penned down a heartfelt note for his better-half where he said, "Today marks 20 years of marital bliss; Alhamdulillah blessed to have a life partner so caring, understanding and a wonderful mother to our children."
The beloved batsman also shared how he mistakenly forgot the anniversary. He further added, "Despite me forgetting our anniversary today, she still forgave me; another one of her beautiful qualities. Congratulations Nadia Shahid."
His wife, Nadia also, while responding to him, playfully teased him, "With the passage of time, one has to remind you of things."
"Alhamdulillah I'm blessed to have a good husband, a best friend and a confidante in you; somebody who's a wonderful human being as a whole. Happy Anniversary! Here's to many more, InshaAllah," she penned down.
It is a known fact that Lala is very close to his family. His wife has never come in public and neither Afridi ever shares much about his personal life. However, recently, Afridi opened up about his love life and how he got married to his wife Nadia Afridi.
The couple shares good chemistry and understands each other. He also praised his wife for always being supportive and keeping him down to earth.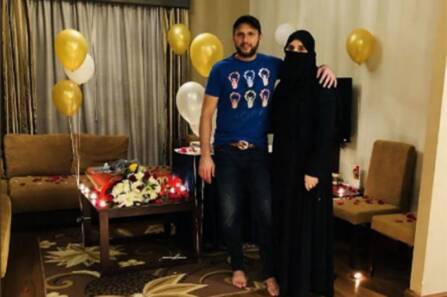 Did you know Lala is a family man?
Afridi is truly a family man. He often spends time with his family and shares a special bond of friendship with them.
In addition to this, the cricketer and his wife are blessed with five beautiful daughters together; Aqsa, Ansha, Ajwa, Asmara, and Arwa. He believes that his daughters are his biggest support system.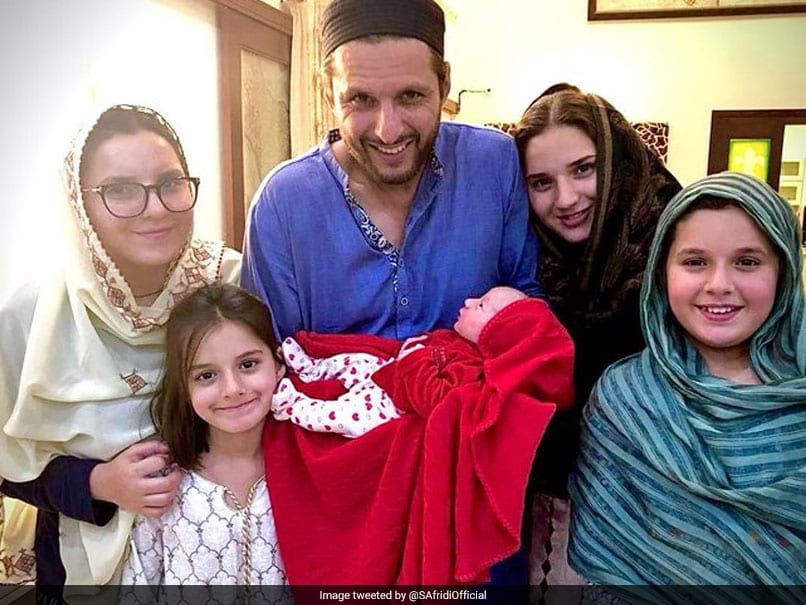 It is pertinent to mention here that they were also seen on-field when he represented Pakistan. The cute girls also resemble him a lot and always grab the limelight when they accompany him on different occasions.
Afridi tied the knot with his maternal cousin Nadia Afridi in 2000, on October 21. The beautiful couple celebrated their 20th marriage anniversary. We truly wish the duo a lifetime of happiness and togetherness!
What do you think of this story? Let us know in the comments section below.