It appears that an explicit video of the infamous cricket player Shaheen Afridi has been leaked by a Tik Tok star named Hareem Shah. But after further investigation, it seems that Hareem Shah's account could be fake and there might be someone else pulling the strings from behind.
Who Is The Person Behind Leaking The Video?
Pakistani Twitter has been unable to catch their breath considering the back to back controversies of two well-known Pakistani figures. Though, it isn't new that celebrities get exposed or their private videos are leaked. The first was Rabi Pirzada whose intimate video had been released all over the internet, tarnishing her reputation and career. And the second video is of Shaheen Afridi where he is seen performing some questionable acts while recording himself.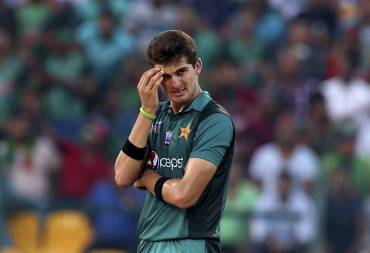 Both of the cases seem to be either a case of revenge or by someone who personally has an issue with the celebrities. When it came to Rabi Pirzada's leaked video, there were a lot of speculations. Some believed that her boyfriend might've spread her personal videos on the internet but these are simply theories. The same kind of mystery has been looming over the current controversy of Shaheen Afridi.
Apparently, the Twitter account that leaked the video doesn't belong to Hareem. A lot of users did some research and found a video of Hareem and her friend clarifying that they don't have any accounts on Twitter nor Facebook. So, any of the tweets that have been posted by her name do not belong to her and she has zero association with them.
Here is the stage where Twitter users are confused as to what is the truth. They have also been posting their theories all over Twitter. Shaheen Afridi has also been trending in Pakistan for quite some time now. Though, some have even circulated his intimate video just 'for the fun of it'. If he had sent that video to someone who fully consented to it, then there shouldn't be a problem.
Hence, sharing someone's private videos, if both parties were consenting, is not only disgusting but needs to be dealt with as a serious crime. However, we cannot claim Shaheen to be innocent yet because there is still a lot to unpack in the video as well.
Twitter Reacts:
This is the video where Hareem mentioned that she has never had a Twitter account. So there has to be someone else behind the release of those videos.
Even the account of #HareemShah is also fake, she had confirmed that she's only on @tiktok_us & @instagram all other accounts are fake..
It's fake video @iHareemShah don't have any account in @Twitter .#shaheenafridi stay Strong ! pic.twitter.com/Tb6DxyBu0U

— Rehman Mohmand (@Rehman0o) November 1, 2019
While, some others believe that this could very well be a case of revenge porn.
I feel shaheen afridi video is another revenge porn. I'm not a expert on this matter but how audio was muted and it all stayed blurry. Even if that's unsolicited, proper way was to complain it to authorities. We all should discourage leak of such videos and pictures to internet

— Waleed Nasir (@waleednasir00) November 1, 2019
The video in itself is unsettling as well because apparently the cricketer mentioned that he 'just wanted to talk' but then ended up touching himself. It seems that the person he must have sent this video to probably didn't consent nor appreciated the actions he displayed. If he send an unsolicited private video to someone, then it is wrong on his part. Yet, as there is no evidence to back most of the claims, a lot of people are remaining silent.
The cricketer who was masturbating on live video call. It's #ShaheenAfridi. He said he wanted to talk .. Few mins later, he started showing his private part.
Is it right?
??????

— Fatima.Jalal Khan (@RedStoneProduc4) November 1, 2019
What do you think of the situation? Share your thoughts using the links below.