This year, Shaheen Shah Afridi tied the knot with Ansha Afridi to complete his love story.
After a few months of marriage, Shaheen Shah Afridi has something to say about Ansha Afridi and he praised her family values.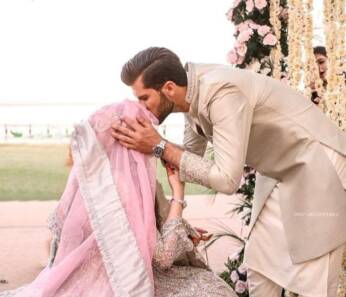 For the first time, Shaheen has opened up about where they first met her favorite food to what he likes the most about her, the fast bowler said it all in a candid interview.
Shaheen has been a shy person and never opened up about his personal life.
Shaheen Afridi Opens Up About Ansha Afridi
The day, Shaheen Shah Afridi married Ansha Afridi internet was filled with joyous and loveable messages. Speaking to a local news outlet, revealed that he was the one who wanted to marry Ansha Afridi.
It was not the decision made by her family.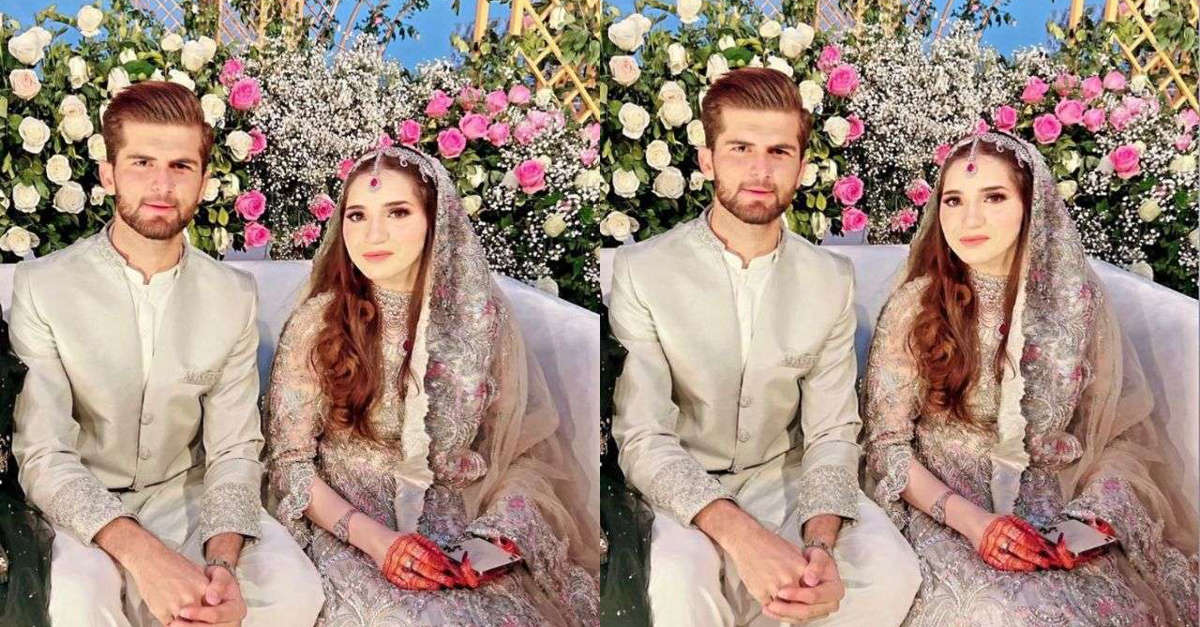 "It was my marriage so obviously, it was me who thought about marrying her. Lala and my brother have been friends for a very long time, and our elders know each other too. So, my mother went ahead with the rishta (proposal) and the families agreed," he said shyly.
They both knew each other for a very long time. "There wasn't a proper first meet-up as such. We used to go to each other's houses. Whenever they'd come to our house so I'd see her around and then we met at our Nikkah," he said, adding that Ansha is a fan of Shaheen's bowling, but she asked him to bat as well.
She Doesn't Get Involved Much, Shaheen Shah Afridi
"They say that you should always have a life partner that appreciates you and thank God I have that. She doesn't get involved much but has always supported me," he exclaimed.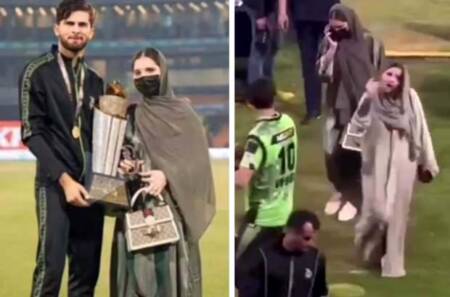 The host then tried to make the interview scandalous by asking whether Shahid Afridi has ever lost his temper with him. Shaheen denied all the rumors, "He's not at all short-tempered and doesn't get angry easily. When you look at him, he might look stern and strict but if you meet him, he's very friendly, has a good sense of humor, and loves to chat. I've never seen him angry," he stated.
Ansha Family Oriented
Shaheen was pleased when he got to know that Ansha is a family-oriented girl. "The best quality about her is how much she loves her parents and her sisters; which is very rare nowadays.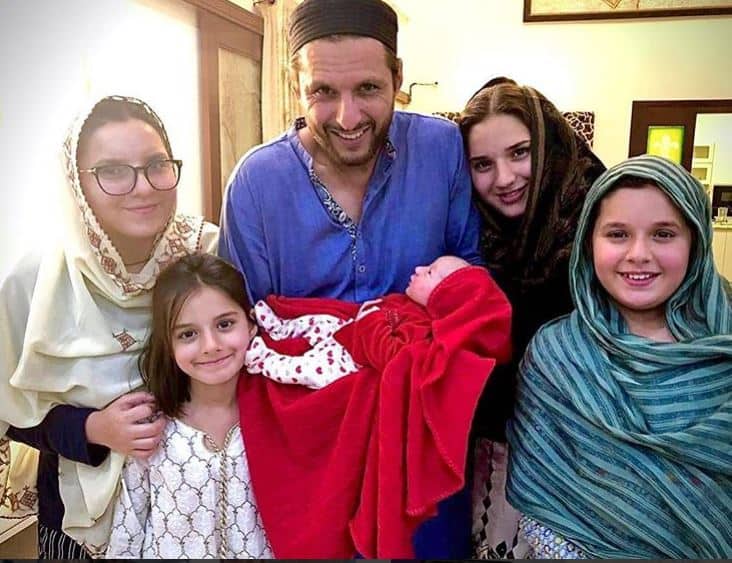 Mobile phones have created a distance, a wall between families and we rarely see kids talking to their parents," he said adding that Ansha's love for her family is most attractive about her.
Shaheen concluded the interview with his favorite dishes, "Now I have to fulfill all of her requests, don't I?
I eat whatever she makes with love."
Upon Ansha's favorite food, Shaheen said she's a Biryani person through and through. "She eats everything but she loves Biryani. Bohat maze se khaati hai. Other than that, she likes vegetable curry too."
What do you think of the story? Tell us in the comments section below.