The Sharifs continue getting caught up in one mess after another and this time, it comes from reports and claims of a foreign body which has provided aid to Pakistan for years. With Nawaz Sharif out of the picture for a while, Shahbaz Sharif is indeed the poster boy for PMLN, the sitting party in opposition.
For 1o years, Shahbaz Sharif has served this country as the Chief Minister of Punjab. Throughout these years, there were numerous projects initiated by the then-CM, specifically targeting areas such as Lahore. With Pakistan being drenched in poverty, aid has always been an immanent need. Britain's Department for International Development (DFID) has poured more than £500 million into the province in form of donation and aid.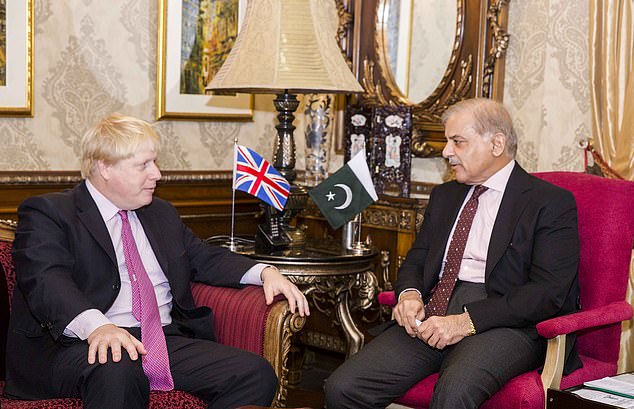 Joanna Rowley, the head of DFID in Pakistan's office applauded Shahbaz Sharif's dedication, whereas other politicians have lauded his efforts to reform Punjab "at a pace rarely seen". While he has managed to maintain a good image and terms with UK, the investigators state that DFID might have allowed Sharif family to embezzle tens and millions of pounds and indicates laundering in Britain.
Last night, Shahbaz's son Suleman denied the allegations against him and his family, saying they were the product of a 'political witch-hunt' ordered by Pakistan's new prime minister, the former cricketer Imran Khan. 'No allegation has been proven. There is no evidence of kickbacks,' he said.
According to the watchdog Transparency International, Pakistan comes just 117th in the world integrity index and 'corruption is a major obstacle' there. DFID admits it is 'well aware' that Pakistan is a 'corrupt environment'. However, since 2014, DFID has given more aid to Pakistan than any other country – up to £463 million a year.
An Idea of How the Money from the UK Has Been Poured Into Pakistan and Embezzled Out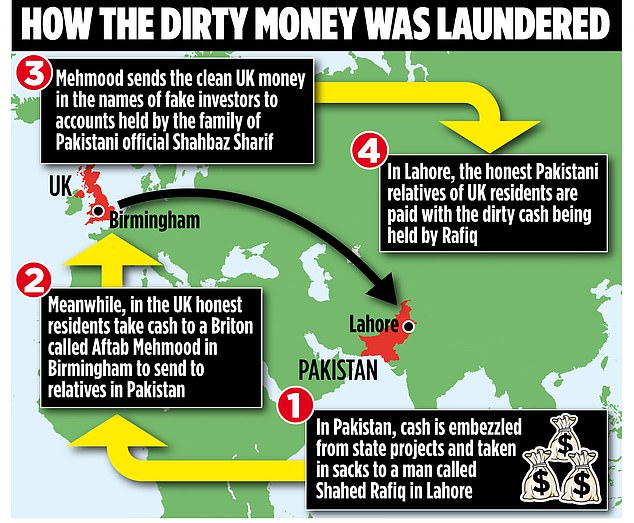 The Worth of Sharif Family Has Drastically Increased from 2003 to 2018
According to a confidential report, the Sharif family was worth £150,000 in 2003. In 2018, their total asset growth was about £200 million. Just in Lahore, Shahbaz Sharif has a 53,000 sq ft palace. On the other hand, the legitimate income sources given by the family do not account for the riches.
Conclusively, the money, the report says, was channeled from abroad – via several elaborate money-laundering schemes, in which Britain played a central role. The report claims laundered payments were made to Shahbaz's children, his wife and his son-in-law Ali Imran.
Now let's see how these speculations pan out. Time can hold the greater essence.