In case you do not remember, Twitter broke up with Shafqat Mahmood earlier, when he announced the reopening of educational institutions. Well, looks like the Twittersphere has patched up with him after his latest announcement!
Federal Minister for Education and Professional Training won over a lot of students once again after the minister announced on Wednesday that schools in Punjab and other parts of the country will remain closed from Monday till March 28.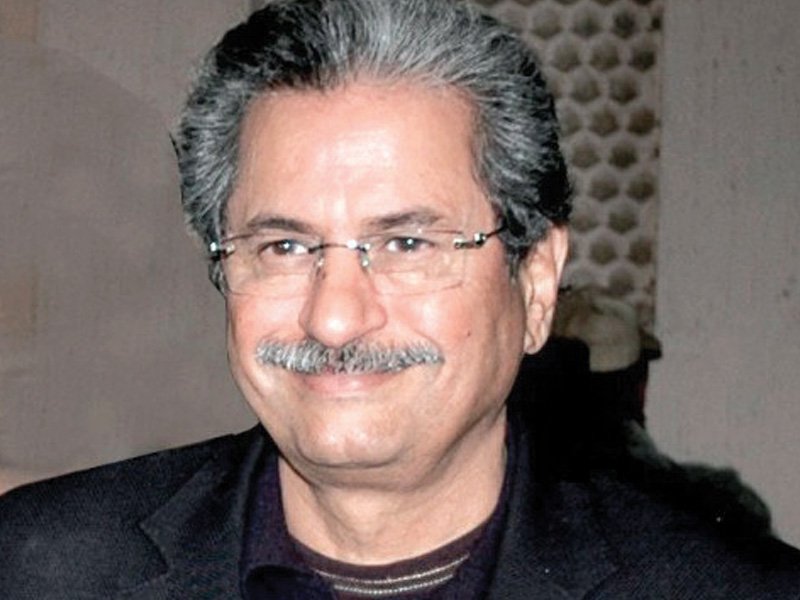 Briefing the media at the start of the press conference, the minister said that all steps have to be taken while keeping in mind the nearly 50 million children that attend schools, colleges and universities. "This is a sector that has a direct effect on the spread of the disease," he said.
Mahmood said spring break will begin in the following cities in Punjab and will continue till March 28. The decision will apply to Faisalabad, Gujranwala, Lahore, Gujrat, Multan, Rawalpindi, Sialkot, and Islamabad.
In KPK, he specified that the directive will only be applicable to schools in Peshawar where a high positivity rate has been recorded. He said that the provincial governments will keep reviewing the situation. Moreover, if the situation is worsening, he will close schools where necessary.
Following the announcement, the delighted Shafqat Mahmood Twitter fan club responded with what it does best: hilarious memes.
Here comes the meme fest!
Well, this is not the first time the minister made it to the meme fest. Previously, he was called 'confirm jannati' after he announced closure of educational institutions.
Speaking to the media after a meeting at the National Command and Operations (NCOC), the federal minister said educational institutes would be closed in Islamabad and other Punjab cities from Monday for two weeks.
The SAPM on Health Dr. Faisal Sultan said a decision had also been taken to extend a ban on indoor activities and reimpose the 50% work-from-home policy. The implementation of the work from home policy has been left to the discretion of the provinces. However, it will go into effect in Islamabad immediately.
The minister clarified that O level, A level and other exams will be held as per schedule in Pakistan. "These exams being conducted by schools will not be applicable on these exams," he said. In addition, he reminded that exams for grades 10, 11 and 12 will be held this year in May and June.
Earlier, Mahmood 'broke' the hearts of millions of Pakistani students after he announced that schools have been allowed to resume five-day classes from March 1 onwards.
What do you think of this story? Let us know in the comments section below.