The federal government has decided for reopening educational institutions in three phases from January 18 as per Shafqat Mahmood. The educational institutions were closed due to COVID-19.
Minister for Federal Education and Professional Training Shafqat Mahmood announced it on Monday. He gave the decision after inter-provincial education ministers' conference in Islamabad.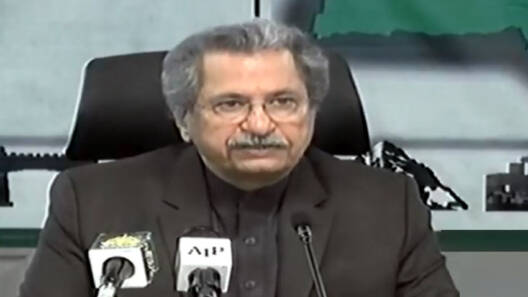 The minister said in the first phase, students of Grade 9, 10, 11, and 12 will go to schools and colleges on January 18. He said the students from Grade 1 to 8 will resume their classes at schools on 25th of this month. In the final phase, he said, higher education institutions will be reopened on the first of the next month.
Mahmood said the teachers and administration staff, who have been on winter vacations till January 10, can rejoin their duties on the 11th of this month. Meanwhile, home-based online learning can be resumed.
Moreover, board examinations, scheduled for March and April have been postponed to May and June this year.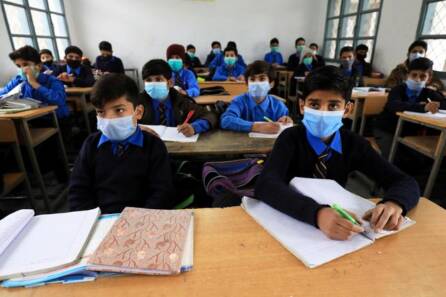 Earlier, explaining the situation amidst COVID-19, Special Assistant on Health Dr. Faisal Sultan said the closure of the educational institutions and the other Standard Operating Procedures have contributed to contain spread of the pandemic.
He, however, said a further pause in the situation will help further improve the situation in respect of controlling COVID-19.
Twitter breaks up with Shafqat Mahmood
It seems that Pakistani students were expecting more holidays as many are not happy with the reopening of educational institutions as told by Shafqat Mahmood. Here are some of the most hilarious reactions on Twitter.
The government had decided to close educational institutions in November of last year after the country saw an alarming rise in cases and deaths in the second wave of the coronavirus. Twitter earlier called Mahmood 'confirm jannati' when he announced the closure of educational institutions.
Meanwhile, PM Imran has also urged the nation to strictly follow COVID-19 SOPs as Pakistan's second wave of infections gathers momentum.
What do you think of this story? Let us know in the comments section below.