India and Pakistan no doubt have some rivalries within the political area. But when it comes to entertainment things are a bit different and it shows the true love for art. Shabana Azmi shares how Pakistan loved Lata Mangeshkar so much.
There have been so many occasions when Pakistanis expressed their love to Indian artists and shared some iconic memories.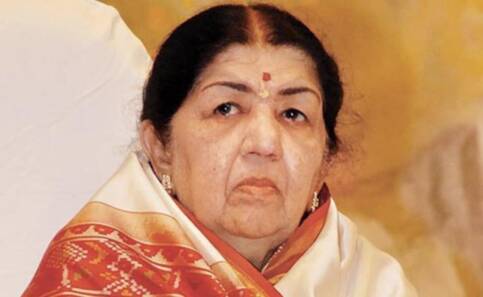 Late Lata Mangeshkar has always been the most popular singer in the whole sub-continent. She has delivered some memorable tracks in solo and duets that people still love to listen to.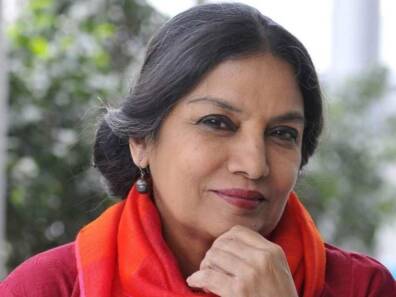 Since her demise, many of the artists from Pakistan and India expressed their true love. Talking to the Express Tribune, Shabana Azmi recalled the exceptional love exhibited by Pakistanis for the singer Diva Lata Mangeshkar, when she visited Pakistan a few years ago.
Shabana Azmi on Pakistanis loving Lata Mangeshkar
The actor of Libaas Shabana Azmi said, "I remember many years ago when I visited Pakistan the outpouring of love for Lataji was phenomenal," the Libaas actor reminisced.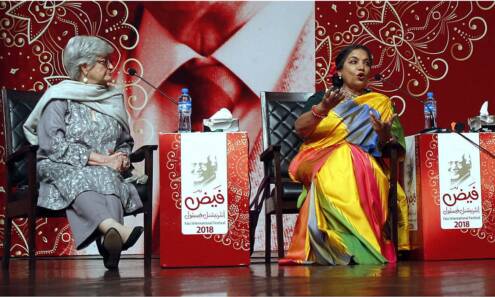 "I was told that much as they would love to have her perform in Pakistan all their powers put together would not be able to control her crazy fans from controlling themselves to get a glimpse of her because she was so loved."
She went on, "What a compliment and testimony to the fact that music can only unite not divide." She said the magic of the legendary singer's voice cut through all man-made barriers. "I consider myself fortunate to belong to an era and a country where Lata Ji lived. She was like no other!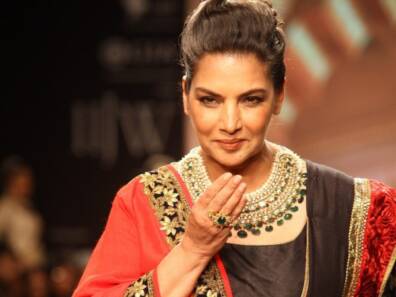 The moment her demise news spread all over the internet, Pakistani artists and even politicians also expressed their love towards her.
Pakistanis loved Lata Mangeshkar
Prime Minister Imran Khan said, "With the death of Lata Mangeshkar the subcontinent has lost one of the truly great singers the world has known. Listening to her songs has given so much pleasure to so many people all over the world."
"one of the truly great singers the world has known."
Fawad Chaudhry also wrote, "A legend is no more. Lata Mangeshkar was a melodious queen who ruled the world of music for decades she was the uncrowned queen of music. Her voice shall keep ruling the hearts of people for all times to come."
'Lata Ji's soul was selected by God' – Abida Parveen
Another legendary Sufi singer Abida Parveen also couldn't hold her feelings back, "Lata Ji's soul was selected by God we can't picture it, she was someone whose voice sparked with its uniqueness.
Whatever songs she has sung, she would completely immerse herself into them. The pain would be reflected like a gift from God. She made the entire world her own with this gift. She was so humble, she would think nothing of herself."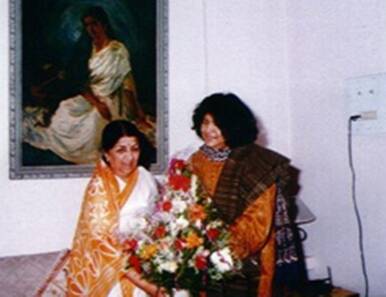 She also recalled her experience, "I remember she was once asked- do you like your songs. She had replied, if I get another life, I would sing them again and correct them, she was so humble.
Big people like her are never satisfied with their work. People can learn from her songs like they do from a school.
I was once recording in India and heard Didi Ji is here, I left my recording, went to her, and fell to her feet. I could not stop crying. She is someone who conquered souls, only spread love in this world and this is a universal message for the entire globe. She will be infamous on Earth and beyond."
Lata Mangeshkar has left the world behind with her iconic tracks and soothing voice that today everyone falls in love with it. Even at her funeral ceremony, the Indian political party tried to spread negativity by accusing Shahrukh Khan of spitting on Lata Ji's body.
What do you think of the story? Tell us in the comments section below.