Owing to the massively increasing rape cases in Pakistan, the public demands sex education as a compulsory part of the school curriculum. In a country where sexual assault is rampant and our generations are on the brink of destruction, Pakistani's still hesitate to talk about sex.
Sex ed is an extremely controversial topic in countries like Pakistan where any dialogue regarding sexual practices is considered taboo. Despite that, it is a country with a high prevalence of rape cases, abortions, and sexually transmitted illnesses (STIs).
It goes without saying that it is harmful to keep all things sexual shrouded in secrecy – as is evident in Pakistan. Quality education on such matters brings an extremely positive impact on behaviors, as well as attitudes and perceptions.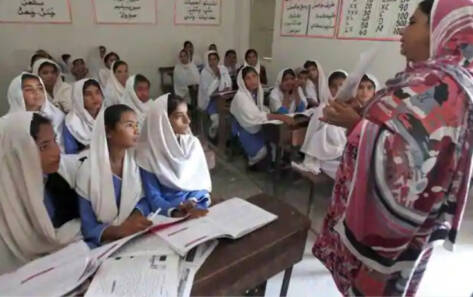 Over recent years, Pakistan has been witnessing increased incidents of rape cases across the country. Lack of awareness seems to be the main hindrance toward mitigating the problem since sex education is often avoided. Needless to say, this has in turn created a sense of insecurity and fear among women.
In order to overcome the rampant rate of child sexual abuse, heinous rape cases, and STDS, sex ed needs to be introduced in the school curriculum immediately. The number of sexual crime cases reported every year is huge. However, those figures do not reflect the actual scale of the problem as most cases are either not reported or are negotiated at the family level.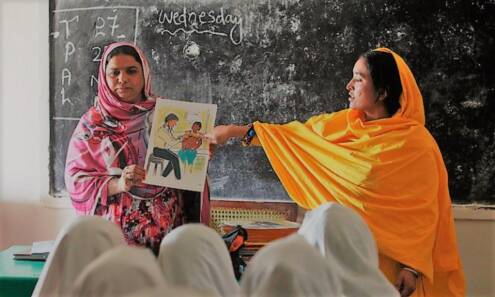 As we all know, Pakistan treats sexual discourses as a taboo. Therefore, family members, or individuals themselves, often try to hide such an incident so as to not dishonor their family name.
Moreover, it is high time that special action is given to rape victims, who suffer tremendously due to psychological complications long after the incident.
Twitterati demand sex ed to become a compulsory school curriculum
In this rape epidemic, introducing sex education classes would be a huge step towards mitigating the sexual crime rate in the future. Consequently, such education helps in understanding the importance of consent and prevent adolescents from becoming future sexual predators.
Subsequent to the unspeakable Lahore motorway incident, and the rape and murder of a 5-year-old, the Twittersphere demands to normalize sex ed in Pakistan.
Knowingly or unknowingly, we have created a culture that perpetuates humiliation, disgrace towards abuse victims. Rape is not a stigma on the victim, the survivor. Rape is a collective question mark on the morality of a society. It is about time we take an action to save our generations from destruction.
Educating our generations on matters of their body, security, and well being must outweigh the distorted traditions of honor! If not now, then when? With each passing day, a new incident of sexual assault emerges, destroying the lives of many. How long are we going to sit idle and do nothing about it?
What do you think of this story? Let us know in the comments section below.