Seven ISIS militants were shot dead by an Iraqi father to avenge his son's death – before being gunned down himself.
Photos from a video were released by ISIS showing the execution of Ahmed Basil Ramadan and seven others, all are police officers supposedly, accused of informing on the ISIS for the government of Iraq.
The photos were entitled as 'The Day of Judgment' showed eight men from Iraq dressed in Guantanamo Bay Style jumpsuits that were Orange in color.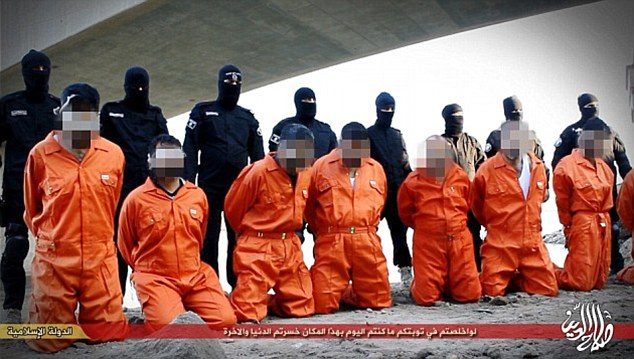 ISIS security forces stood behind them to carry mass public executions in broad daylight.
Few of the victims, including the son of Mr Ramadan, are named in the captions and seem to have been interviewed for the video as they can be seen wearing microphones.
Ahmad Basil Ramadan is accused of providing information on the location of ISIS soldier houses to the Iraqi government, in the video.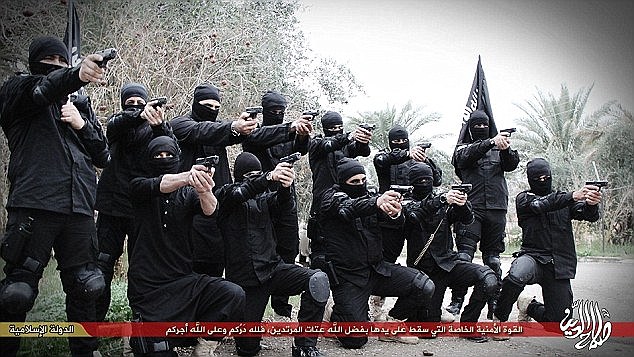 Captain Hossam Salah Bnosh is named as the leader to the group. Hossam Salah Bnosh and seven fellow police officers converted to Sunni version of Islam and joined ISIS, according to ISIS media.
However, once they penetrated into the ISIS security forces, they secretly started spying for the government of Iraq.
The group was alleged of providing secret informational to the government of Iraq, identifying targets for airstrikes against ISIS.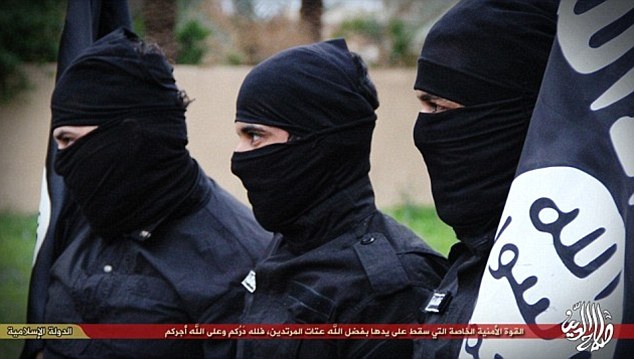 Marwan Habib Said was one of the prisoners seen wearing microphones. He reportedly joined the ISIS forces, but later was caught leaking target information to the government of Iraq.
The photos exhibit how these prisoners were frog-marched and blindfolded along the edge of the river, most probably, the Euphrates.
The ISIS militants appear to be holding the neck of their victims as they march to their death. The victims were handcuffed behind their backs.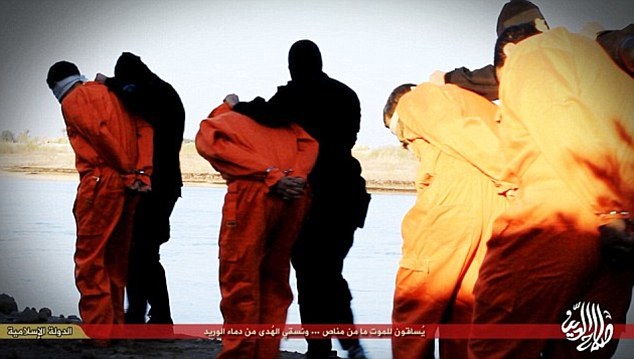 Apparently, they were taken away from the city, in a quiet area, probably under a motorway bridge, near the river. The prisoners were forced to kneel down and they were completely unable to see.
Every prisoner is executed with a single bullet straight to the head. Later, the ISIS security forces pose for a picture. The militants are shown pointing their pistols at the camera.