This year looks not good for the football world because of too much sad news and it's breaking football fans' hearts out there. An Argentine striker who rose like a lion in Manchester City and gave iconic moments to City fans out there.
A player who played like a true footballer and stayed at one club for too long. His essence made the team's spirit high although he couldn't fulfill the promise that he did to the City fans.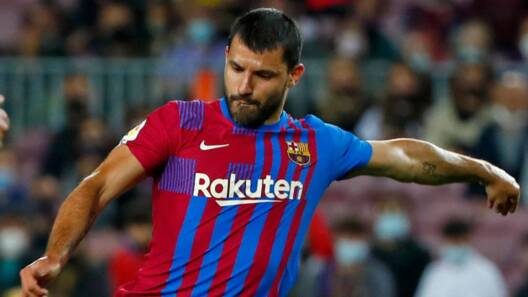 Sergio Aguero one of the finest Argentine strikers and former Barcelona player has decided to retire from football.
You heard it right, yesterday Aguero officially made this shocking announcement due to his heart issue. It all happened during a Barcelona match when he felt unconscious and left the pitch.
After that, he has immediately taken to the hospital where docs have already said that he needs to quit football for his health.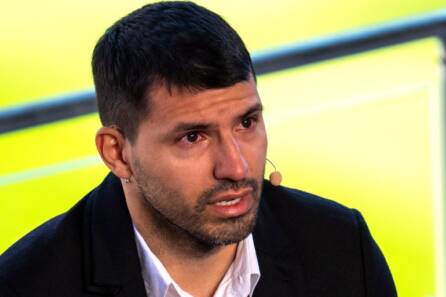 The news was spreading all over the internet regarding his retirement, but nothing official came from him until the last day. It was a heartbreaking ceremony, even Pep Guardiola also flew from England to Barcelona to attend his farewell.
Sergio Aguero announced retirement due to health conditions
In a conference, Aguero said, "This conference is to announce I have decided to stop playing professional football. It is a very difficult moment. The decision I have taken for my health; the problem I had a month and a half ago.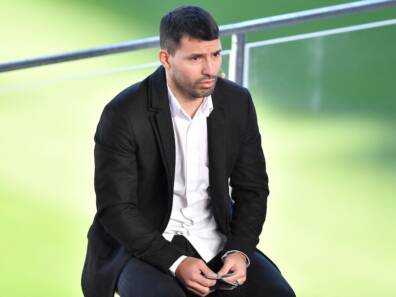 "I have been in good hands with the medical staff. I made the decision 10 days ago after doing everything possible to have some hope of playing on. I am very proud of my career. I always dreamed of a professional career since the first time I touched a ball at 5."
"I want to thank Atletico Madrid, who took a chance on me when I was 18, and Manchester City — everyone knows who I feel about City and how well they treated me there."
"I feel OK right now. The first two weeks were really difficult. When they did the first physical test on me, the medical staff told me there was a very big possibility I would not be able to continue playing.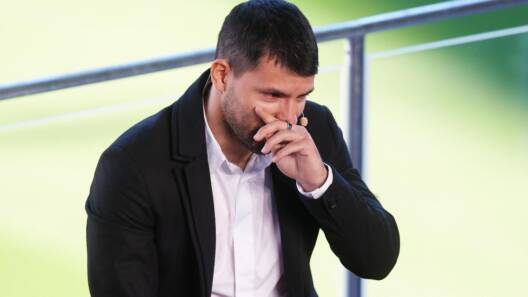 "I am still processing everything. Then they called me to tell me it was definitive. Right now, I am OK, but I know it was difficult."
Sergio Aguero moved to the Spanish club Barcelona after nearly spending eight years in Manchester City and left Etihad Stadium with the Premier League title.
Messi paid tribute to Aguero & other players as well
Former Barcelona star Lionel Messi had kind words for his former teammate via an Instagram tribute.
"Practically all of our career together, Kun… We have lived very beautiful moments and others that were not so much so, but all of them brought us together even more and made us closer as friends. And we are going to continue to live moments together off the pitch," Messi wrote.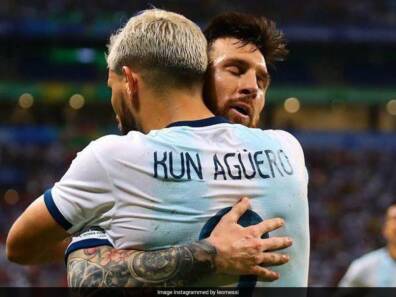 "With so much happiness to lift the Copa America such a short time ago and with all of your accomplishments in England, the truth is that it hurts a lot to see how you must leave what you love the most due to what has happened.
"I am sure you will continue to be happy because you are the type of person who radiates happiness and those of us who love you are going to be with you.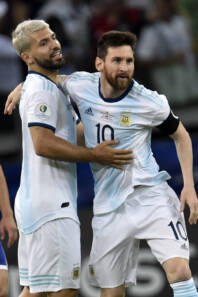 Now you will start a new stage in your life and I am convinced that you are going to live it with a big smile and with all the same hopefulness that you put into everything.
"I wish you the best in this new stage!!! I love you very much my friend and I am going to miss our times together on the pitch and with the Argentina national team!!!"
Manchester City & Laporte pay tribute
Manchester City player Laporta said, "Sergio, I think, as we just saw, we are left with deep joy and excitement with what you could have been here at Barcelona, but anything you need with your condition we are here at your disposal," Laporta said.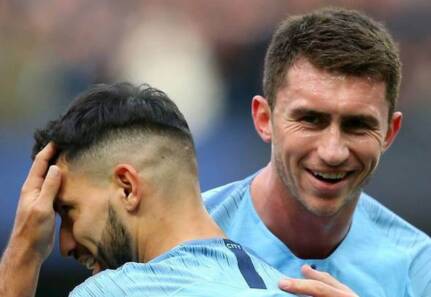 "You will be remembered not just as a player, but as a friend. A new journey awaits, and I am sure it will be just as successful. You deserve it."
His former club Manchester City also paid tribute to him. "King Kun. Everyone at Manchester City would like to take this opportunity to thank @aguerosergiokun for his incredible contribution to our success over the last decade and wish him well in his retirement."
Aguero will be honoured with the statue alongside David Silva and Vincent Kompany outside the Etihad Stadium home ground of Manchester City.
What do you think of the story? Tell us in the comments section below.