Long ago Amir and Faryal were living their perfect married life until Amir's family started to poke their nose and from nowhere, came a rush of never ending problems for the couple. Having said that, I don't mean that the couple never had problems in their life but since then, it started a rage and brought their married life to the spotlight. The picture perfect couple had a fight when Amir speculated his wife of having an affair and since then, the blame game is still going on.
GOOD OLD TIMES
TRUE THAT
Though from the start of their marriage, the renowned boxer has a lot of times, been spotted with different women and Faryal being a sportive wife always stood by him.
AMIR KHAN BETRAYED FIANCÉE FARYAL WITH 2 GIRL ROMP IN 2012
Furthermore, this fight seems to be an eye-opener for all the Faryal haters as she seems to have come out as the righteous one from their long fight. But there will be no more headlines now as Amir has announced that he is filing for divorce through a video message. He said that he "doesn't know if she is pregnant or not", but promised to support her children.
SUCH A SAD ENDING TO A BEAUTIFUL START
https://youtu.be/L5wY2bViwsg
Amir instead of looking after Faryal is showing interest in Alyzeh Gabol for whom he uploaded a special video in which the model is posing while the song "Alyzeh" is playing in the background. Meanwhile, Amir was busy flirting with Alyzeh whereas, his wife Faryal, on the other hand, uploaded the scanned photo of her second child.
SHOWING LOVE YET AGAIN
https://www.instagram.com/p/BYsMdmDBuoU/?hl=en&taken-by=amirkingkhan
THE BABY IS ON THE WAY
But that is not it. As the boxer has recently been spotted of having his hand on the bottom of an unknown woman after which the woman held his hand as the couple was directed from the music venue. 'She was with him all night,' said an onlooker. 'They were holding hands, cuddling and kissing. They were very intimate.'
GOLD DIGGER WITH A CHEATER?
The love triangle has traveled to Abu Dhabi and people are accusing Amir and Alyzeh of getting nikkah-fied.
WAS HE WITH ALYZEH?
https://www.instagram.com/p/BYzyDjhBPq5/?hl=en&taken-by=amirkingkhan
DID AMIR TOOK THIS PICTURE?
FARYAL WITH BABY LAMAISAH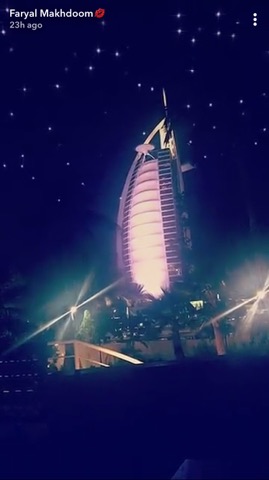 It's sad that Amir who the younger generation looksup to is doing such a thing. Let us know in the comment section as to what's your take on this and don't forget to like and share.