As it appears, the young people of today who seem to care about the wellbeing of wild animals may not be completely on board. Oftentimes their health and wellbeing are compromised. These animals belong in the wild, not at some wedding event just for the sake of some pictures. Using a cub as a prop for a wedding shoot is not acceptable behavior that happened in Lahore.
Lion cubs are not photo props. Their natural habitat, where they can live free lives and express their natural behavior, is a far cry from their lives as human entertainment. Unfortunately, their suffering is often unknown and they continue to be exploited for photo opportunities.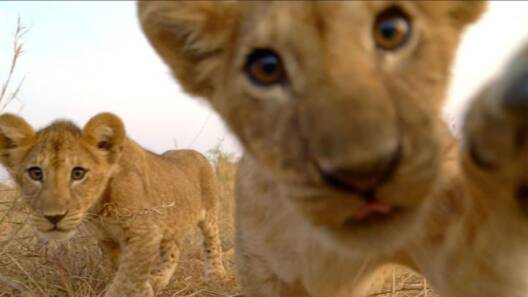 Even the stress of captivity in zoos or circuses takes an enormous toll on their health and wellbeing. Psychological problems, brain malformations, and attacks of frustration and panic are commonplace among captive lion populations.
However, as all of this were not enough, lions and cubs are sometimes kept as pets by misinformed individuals. They believe that the animals can be "tamed" enough to become a regular household companion like a cat or dog.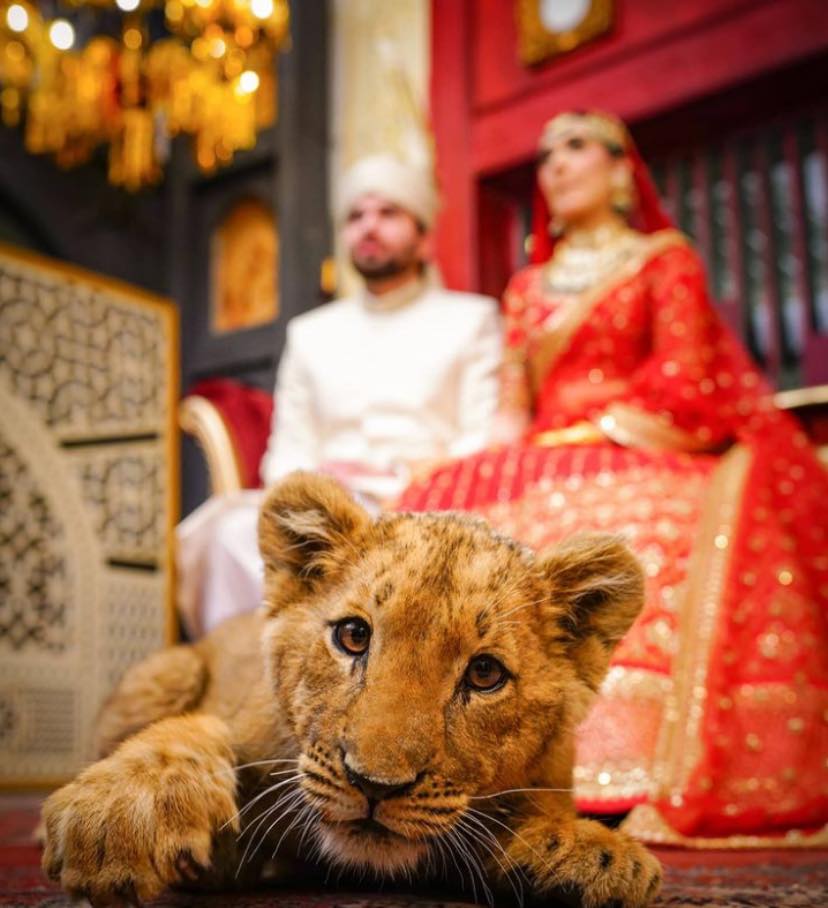 Sadly, lion cubs' undeniable cuteness is also exploited by unscrupulous owners whose sole interest is turning a profit. They are made to pose for photos for glamorous events. Such situation is not only extremely dangerous for the animal involved but also the humans who come into contact with them.
A young lion belongs nowhere but by its mother's side, instead of being used as a photo prop for the sake of human entertainment, and then heartlessly thrown aside when they are no longer small and cute enough. Recently, a lion cub used as a prop was spotted at a wedding ceremony shoot somewhere in Lahore. With no shame, the poor cub was sedated to be used as a mere 'prop'.
Just look at this!
How sick is this! Do you see the horror and helplessness on the cub's face while the couple poses for the photoshoot? Not only is this downright unfair but also inhumane. Sadly, such cases mostly go unnoticed with a few splattered retweets here and there with no action taken.
This cub is a baby, and these animals are living creatures. They do not exist to provide some kind of entertainment for sick people. Such cases of animal abuse are mostly overlooked. In fact, people do not even bat an eyelid over the pain caused to these poor animals.
There is legislation in Pakistan for prevention of cruelty to animals. However, these laws are never implemented, and animal cruelty rises in the country.
You can't blame animals for lashing out when they are only defending themselves from possible harm. Cases like these make them lose faith in all humans and therefore trigger them to attack instinct. Such animal brutality is one of the main factors of any nation's falling.
What do you think of this story? Let us know in the comments section below.