Disclaimer*: The articles shared under 'Your Voice' section are sent to us by contributors and we neither confirm nor deny the authenticity of any facts stated below. Parhlo will not be liable for any false, inaccurate, inappropriate or incomplete information presented on the website. Read our disclaimer.
The second phase of the China-Pakistan Economic Corridor is in the full swing. The government is enthusiastically collaborating with the Chinese government in the materialization of projects of the second phase.
Hopes are pinned on the second phase of CPEC that it will bring economic growth, create new jobs, and nudge Pakistan towards industrialization. When the second phase of CPEC was launched in 2020, it was hailed as a new era in the economic history of Pakistan.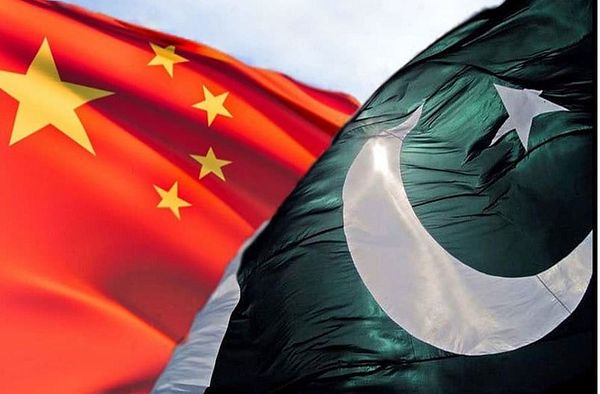 Even both governments claimed that Special Economic Zones (SEZs) will be established across the country and these economic zones would attract massive foreign investment. In addition to this, the new working group will be constituted on agriculture, youth development, and technological development of the country.
Fortunately, so far 9 special economic zones are identified across the countries. Allama Iqbal Industrial city and Rashkai economic zones have become operational. According to many economists, Dhabeji Economic Zone will bring around $3 billion dollars investment and generate 75,000 jobs annually.
In a similar vein, the government has committed to lay down 830 kilometers of optical fiber across the country. If the project completes, surely, it will usher in a new era of a technological revolution in Pakistan. Similarly, a Joint Working Group on agriculture has decided to coordinate and share research in seed production and food processing. In Pakistan, the old seeds and wastage of perishable food items are one of the major issues of the agriculture sector. Chinese help can increase per-acre tenfold.
Ambassador Haque, helped Pakistan establish key infrastructure projects and meet critical energy needs in its initial phase. 1,320-megawatt coal-fired power generation plants at Sahiwal, Port Qasim, Karachi, and Hub (Balochistan), 660-megawatt Engro Thar coal power project, and 1,000-megawatt Quaid-e-Azam Solar Park in Bahawalpur have all been completed, with the 600-megawatt project still in the works.
The CPEC has improved Pakistan's national and international transportation networks, allowing for more reliable connectivity between Pakistan and China via the Karakoram Range, as well as improved inland communication.
In response to the current level of third-party involvement in the building of CPEC, he stated that the two nations had committed to accept and encourage high-quality investments because the megaproject was designed to promote regional integration and win-win cooperation.
To cap it all, it is crystal clear that phase-II of CPEC presents a plethora of opportunities to Pakistan. Now it is upon the government how they utilize the true potential of this phase.
Read More: Want To Be A Part Of CPEC Internship Program? Here's How You Can Apply
What do you think of this story? Let us know in the comments section below.