You probably have heard of writer and filmmaker Ahmed Sarym's wildly popular web series Midsummer Chaos. It was the talk of social media last year. Turns out, the said series is coming out with a second season, and the reaction from Twittersphere is quite mixed.
In the middle of the pandemic last year, a group of Pakistani teens created a web series that, if nothing else, provided Gen Z representation.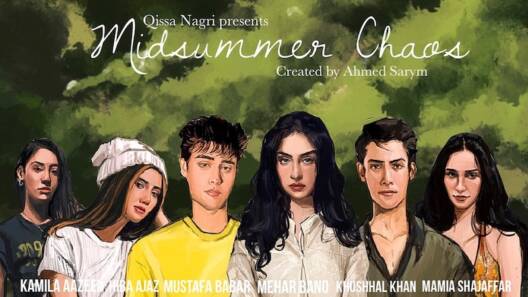 The series tells the story of a group of elite teenagers as they navigate their way through their 'wokeness' set against the backdrop of elite Islamabad, relaying the conflicts of identity, self-awareness, and romantic liaisons as they transition from scene to scene.
Upon the show's conclusion last summer, audience reactions were curious, funny, and disdainful due to the storyline's focus on privilege and the characters' lives that revolved around money.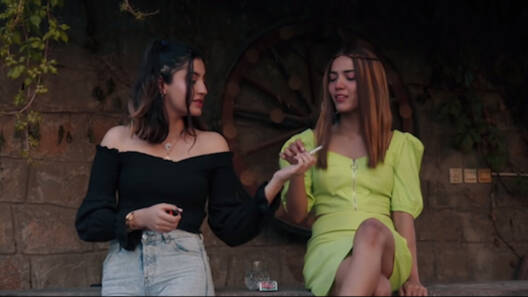 Although the premise of the show could be appealing to most viewers, the narrative was only applicable to a small segment of society, thus losing the relatability factor.
When Midsummer Chaos aired, it instantly became the butt of memes and social media users poking fun at it. Of course, it was inevitable for the announcement of the second season to meet the same fate.
It is coming back!
Ahmed Sarym, the creator of the show, announced the second season in the making in a tweet on Thursday. "Yup, it's happening," the director shared on Twitter, and seems like he has gotten another writer on board! "Midsummer Chaos season 2, this summer, with Ayesha Naveed," added Ahmed.
Twitter already seems to be in chaos
A few users took a jibe at the money-centric lives in the show. "Midsummer Chaos coming back for S2," wrote one user. "Wish my parents were also rich."
"We just recovered from Midsummer Chaos," quipped another user.
Some users are "low-key excited" for the comeback.
Others have got different crises on their minds.
"I think all political parties should come together to stop this from happening," said one user.
At the end of the day, the creators of Midsummer Chaos tried. While the audience might not exactly love what they created, at least it was an attempt at making a show geared towards younger people in Pakistan.
The series introduced Mehar Bano, Saman Ansari, Mustafa Babar, Kamila Aazeen, Nael Aamir, Zainab Ejaz, Khushhal Khan, Mamia Shajaffar, and Hiba Ajaz in pivotal roles. For this new summer of blue-blooded adventures, we are yet to learn which actors from the previous season will reprise their roles. Will you be watching season two?
Read More: This Has To Be The Most Cringeworthy Movie Pakistan Ever Produced
What do you think of this story? Let us know in the comments section below.