In a shocking turn of events, a Karachi school barred a seventh-grade student from taking lunch before it locked her up alone in a room over non-payment of the fee.
While giving details of the ordeal, Ubair Zohra told ARY News that she was forced to stand outside her class throughout the school timing. Meanwhile, the school also stopped her from taking lunch during the recess on March 18. The school then locked her up alone in a room for over an hour.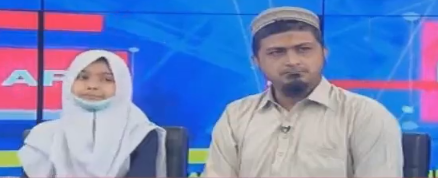 Zohra said the school's administrator misbehaved with her father when arrived there to inquire about the incident.
Her father, Muhammad Adil Ansari, said the school principal had threatened that it would give her daughter's name to the private schools association. And so, she would never be given admission to any school in the city. 
Why her father could not pay the fee?
Zohra's father said he was suffering economic constraints due to the coronavirus lockdown. Hence, he could not pay the school fees for seven months. Ansari added that of late he had paid three months dues. More so, he had requested the school to allow him to pay two-month fees each month to clear the remaining dues.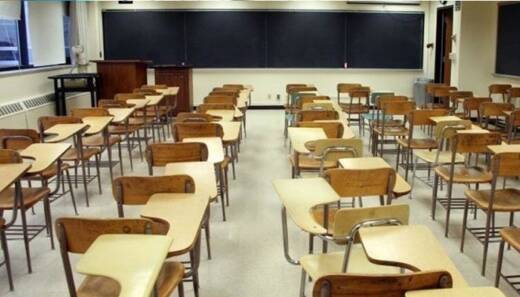 However, despite agreeing to the terms, he alleged the school administration continued to harass his daughter by making her stand outside her classroom.
Ansari demanded of the government and the concerned authorities to provide him justice. However, the father added he had been fed up with the school administration's attitude and so he decided to file a case against it over mistreating his 12-year-old daughter. He has taken the school's administration to court.
Watch the complete interview with the father-daughter duo!
The case against the Nazimabad school!
Police on Monday registered a case against the private school in Nazimabad for alleged mistreatment of the grade-VII girl.
The First Information Report (FIR) was registered at the Rizvia police station. The sections for illegal confinement and threats were included in the FIR, in which the complainant nominated the school principal, Tufail, and other staff members, including Ovais and Ali Abbas.
This is not the first act of brutality and violence in Pakistani schools. In August 2020, the news of a madrasa teacher beating a young girl with a piece of thick rubber pipe went viral on social media. The incident took place in Madrasa Khalid-bin-Waleed, Orangi Town, in Karachi.
Earlier this month, a school teacher had been terminated after she brutally hit a boy with ruler for merely laughing during class.
Story Courtesy: ARY News
What do you think of this story? Let us know in the comments section below.