Last year, a bizarre case came to the limelight from a school in Lahore which made many people judge the mental capability of the administrations working in Pakistan. Apparently, the school fired a female teacher named Aasia Zubair in Lahore, for being 'too attractive'. Now, this teacher claims to have 'served a lawsuit' to the school. How true are these accusations?
As per the reports, the teacher is about 29 years old, and a married woman who worked as a teacher for the past 6 years. On August 11, 2020, she was fired from her position on the basis of being 'too sexy' to teach students of secondary education.
Zubair took to Twitter and criticized the management for sacking her on the basis of extremely absurd reason.
"Apparently I received a termination letter from my school administrator stating that my body is too fit or erotic for me to teach classes to the secondary education students. We usually wear decent shalwar kameez dupatta and so no idea what else they wanted from me? Ridiculous," she wrote.
According to Zubair, teachers normally wear decent outfits during their duty timings in the school. More so, even if that does not help then what else could they do to satisfy the school management?
Recently, Zubair came up with yet another big news. This time taking to her Twitter, she announced that she has served a lawsuit against the school administration for suspending her for ridiculous reasons.
Here comes a SHOCKING fact check!
Guys, this story is fake! There are too many loopholes in it such as different photos of women referred to as 'Aasia Zubair'. As a matter of fact, there are no credible news reports about a married teacher being fired from her teaching job in Lahore merely for having a 'hot figure' and being attractive.
Earlier, different pictures of the 'teacher' were being used to make such accusations. However, those pictures turned out to be of an Indian model Zoya Sheikh who had nothing to do with the entire scandal.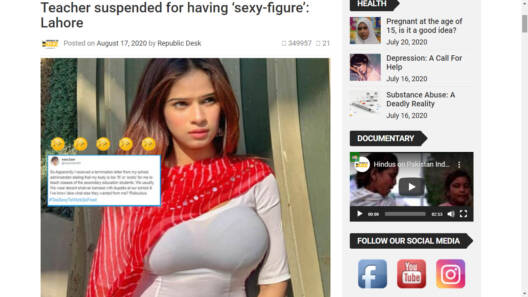 This time, the pictures being used are of an Indian influencer Sanjana Singh.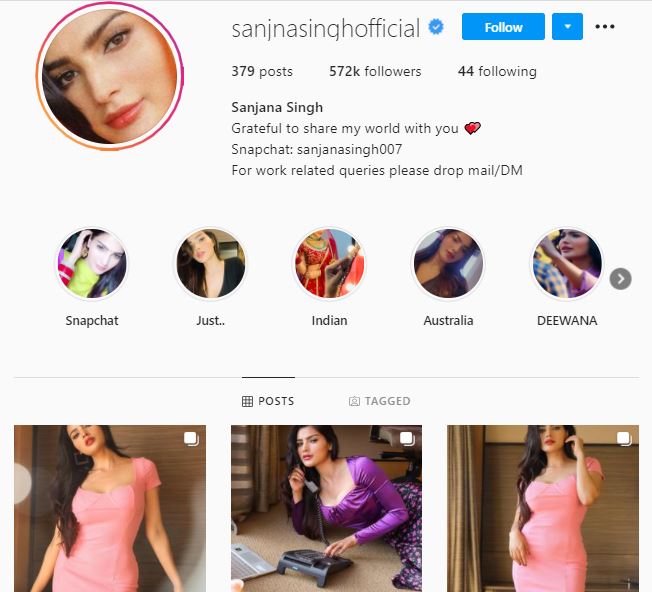 Several Twitter handles seem to be sharing the same old tweet in order to get attention. With no hint of a doubt, these tweets are actually fake, using images of some Indian models.
In fact, upon digging further, we learned that most people commenting on it are also Indian Twitter profiles.
So, this fake scandal is merely a sorry attempt to malign the name of Pakistan? Clearly so!
Indians certainly know how to spice up and cook up the news. Earlier, the media reports of India did not miss the opportunity to enjoy the unrest in Pakistan and exaggerated the actual situation terming it as 'civil war' in Karachi. So much so that they even killed Dr. Aamir Liaquat in their imaginary 'civil war-like' situation in Karachi.
What do you think of this story? Let us know in the comments section below.