A conservative party in India that anyone who says 'I Love You' on Valentine's Day must get married to that person. The leader of the party says that their online teams will monitor social media on Valentine's Day for flirty messages and anyone who is found expressing love publicly, will be forced to get married.
The national president of the extremist group, Chandra Prakash Kaushik, said: "Display of love in the entire Valentine's week is equivalent to not following Indian traditions. Anyone found displaying love on Facebook, Twitter or WhatsApp will be caught hold of." He added that in Dehli, eight social media teams are already in place.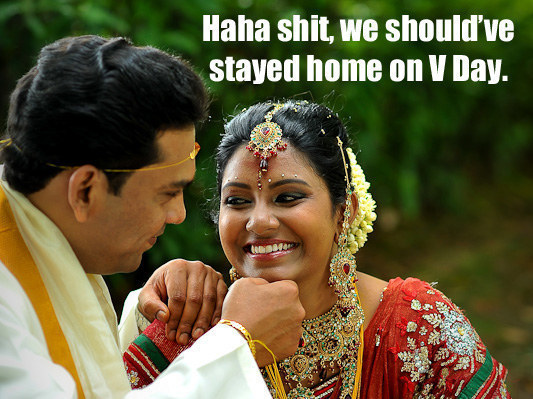 Earlier it was announced by the group that it will have people on ground ensuring couples exchanging flowing, engaging in public display of affection or exchanging gifts get married immediately. That is not restricted to Hindu couples only, it was reported that interfaith couples will be made undergo a 'purification' ceremony.
Chandra Prakash Kaushik said: The offending couples will be asked by online Mahasabha volunteers for their addresses and phone numbers so that they start planning the nuptials.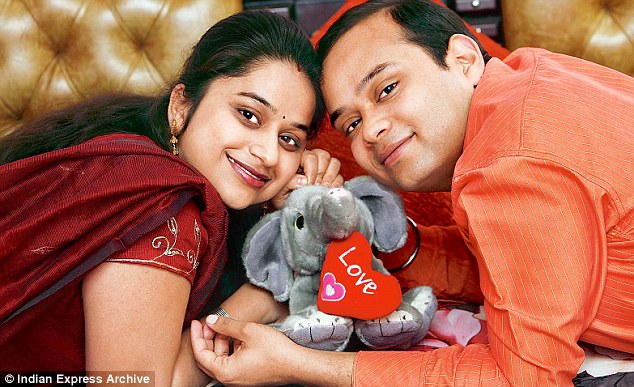 He added that if they refuse to share the information, their parents will be contacted, especially those who has active online and will ask them to get the couple married if they are really in love with each other.
The New Delhi police have plans to deal with the moral police. Inspector general Alok Sharma told the media that any attempts made to force couples to get married to each other would be met with legal action.
People did not hesitate to ridicule the group on Twitter
I think the #HinduMahasabha is run by a bunch of beaus who've been deceived by commitment-phobic people. 😛 — Karan Deshmukh (@iKaranDeshmukh) February 4, 2015
If you're caught with boyfriend/girlfriend on V-day, you'll be married off. If you're with spouse, forcefully divorced? #hindumahasabha

— Accidental Writer (@accidentlwriter) February 4, 2015
There is this girl who rejected me. I have askd her to meet me in a park on Feb14.Hope someone will get us married. #HinduMahasabha

— The Offended Indian (@BeingOffended) February 5, 2015