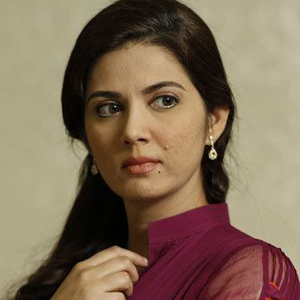 Savera Nadeem biography
Savera Nadeem is a very well-known Pakistani actress. She is among the biggest names of the Pakistani film and entertainment industry.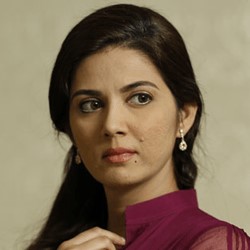 Savera has been constantly winning the hearts of her fans with her elegant looks and excellent acting skills. The actress has also established herself as one of the greatest producers and directors. She has worked on several projects.
Early life, education and family
Savera Nadeem was born in Lahore on 1st January 1974. After spending a few years in Lahore, her family moved to the UK for nearly 6 years. After a few years, Savera's family moved back to Pakistan. Her family settled in Karachi. Currently, Savera is living in Karachi. Savera obtained her master's degree in English Literature from Kinnaird College, Lahore.
The actress was born to Shahid Nadeem. He is a Pakistani Journalist, director, screenwriter and activist. Her stepmother Madiha Gauhar is a Pakistani director, actress and social activist. She died in the year 2018 as a result of cancer. It was at the age of 13 that Savera's parents got divorced. She was brought up by a single mother. Savera is married and has two sons.
Savera's step mother and father both are highly read people who excelled in their respective fields. Savera's step-mother Madeeha Gauhar was a famous playwright, actress and also the director of social theater. Madeeha was also a very well-known women's rights activist. She was also the founder of Ajoka Theatre.
The theatre was very famous for staging dramas that were based on various social themes in public places and streets. The theatre also performed at a global level. When Savera Nadeem watched the play that was staged by Ajoka Theatre, she was only 15 years old. It was at that time when Savera decided that she wanted to perform. The actress also shared in an interview that it was Madiha that played an essential role in allowing her to write and act.
Showbiz Career
Since the very start of her acting career, Savera has been among the biggest names of the entertainment industry of Pakistan. She has worked on several projects and has gained huge success. At the age of 15, Savera did her very first serial "Kiran". The drama was aired on PTV in the year 1989.
Savera is mainly popular for the role that she played in the serial Inkaar. The drama starred Yumna Zaidi and Imran Ashraf. She has also starred in other drama serials. One of her most popular drama serial is "Tum Ho Wajah". It stars Shehzad Sheikh, Sumbul Iqbal Khan, Ali Abbas, and Saboor Ali.
She has played her roles effectively. Apart from that, she has done other drama serials including "Tera Yhan Koi Nahin", "Nibah", "Dikhawa"," Sawan", "Mahnoor", "Qaid-e-Tanhai" and various others that are worth sharing. Apart from this, Savera has also worked on serials as a director and producer. She directed her very first film "Kal". It was aired on PTV and Geo TV. Moreover, Savera also directed the 13 episodes of "Qurbaton Ke Silsilay". They were aired on PTV. Apart from that, Savera has also hosted the morning show "Aaj Subh". The show was aired on AAJ TV. It ran from 2010 to 2011.
The drama that took Savera Nadeem to nationwide fame is Mere Paas Tum Ho. Since the very beginning, the show has gained immense popularity among Pakistanis. Moreover, it has also become one of the highest-rated dramas in 2019. The drama has also been caught up in controversies but the hype never went down.
It featured Humayun Saeed, Hira Mani, Adnan Siddiqui and Ayeza Khan in lead roles. The show became highly popular among the masses. The final episode was a 'mega double episode' and aired on 25 January 2020 and was simultaneously shown on TV and being screened in major cinemas across Pakistan.
Apart from the story of the drama, the dialogues have been too. Be it "Do takay ki larki" or "Shirk to Khuda bhi mauf nahin kerta" every dialogue has had its time on social media. The dialogues of 'Mere Paas Tum Ho' not only went viral because they were well-written but also because they were well-delivered. Nadeem Baig's direction and the cast's performance added a 100 to the value of the dialogues written by Khalil-ur-Rehman.
Filmography
Dramas of Savera Nadeem
Kiran
Teri Berukhi
Manzil
Diya Jalay
Mera Saaein
Bari Apa
Mera Yaqeen
Woh Chaar
Main Manto
Qaid-e-Tanhai
Mahnoor
Sawan
Gharoor
Janjaal Pura
Dually Wed
Kitni Girhain Baqi Hai
Pulsaraat (Tele Film)
Baji (Tele Film)
Arzoo (Tele Film)
Laut Ke Chalay Aana
Nibah
Meraas
Baba Jani
Haiwan
Mere Paas Tum Ho
Movies of Savera Nadeem
Good Morning Karachi
Main Manto
Awards and achievements
Savera Nadeem was honored with the PTV award for the category of "Best Drama Actress" for the popular drama serial "Inkaar".