With COVID-19 having reshaped – and still in the process of reshaping – the definition of "normal" across the world, most industries are still scrambling to adjust. The effect on the restaurant industry has been particularly dramatic. With restaurants and dhabas closed for sit-down service, many workers are struggling to make their ends meet.
Pakistan recently began a nine-day shutdown in a bid to prevent a surge in COVID-19 cases during the holiday of Eid al-Fitr.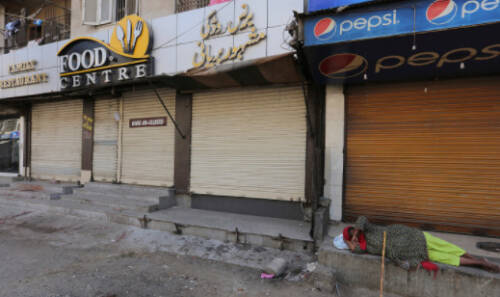 Already battling the third wave of infections and increasingly nervous about the crisis across the border in India, the government has imposed the most severe restrictions since a one-month lockdown in April last year. All businesses across the country were closed including restaurants.
While most restaurants resumed operation following a period of the initial shutdown during the pandemic, they woke from slumber to an entirely new world of dining. It is out of the question to receive customers for indoor or outdoor dine-in. Lately, only delivery and takeaway options remain.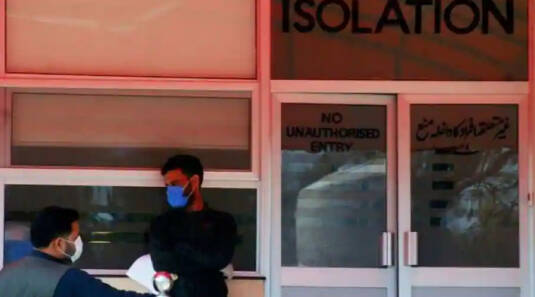 As the government announced the closure of restaurants and cafes, numerous employees were left devastated with many of them being forcefully asked to resign while some were fired. A few workers received only half their salary for the full month. On the other hand, some were not paid at all. Taking it to Twitter with the hashtag #SaveRestaurantIndustry, the restaurant staff demands justice.
Heartbreaking video messages pour in from Pakistan
It is pertinent to mention that while some restaurants are still struggling, many have even completely shut down. Not every restaurant can survive on takeaways and delivery. All their workforce continues to suffer while it remains tough to keep the restaurant afloat.
An integral weak link was revealed in the restaurant industry when all restaurants suddenly closed in March 2020. The financial model does not allow for a fallback of even two weeks of low or no operations. Earlier this year, the government permitted outdoor dining in restaurants. However, with that too being restricted now, the restaurant staff now struggles to make its ends meet.
The government has failed to provide any relief package to this particular industry. Meanwhile, tenants are taking rents and everyday restaurants are shutting down. More so, the closure of restaurants means thousands of unemployed people. Since restaurants also laid off workers last year, we estimate that countless employees became jobless across the country.
Last month, despite the banning of outdoor dining in restaurants amid the alarming increase in corona cases, many food outlets continued serving food to customers in big cities after Iftar as well as before Sehri with no SOPs.
What do you think of this story? Let us know in the comments section below.