Disclaimer*: The articles shared under 'Your Voice' section are sent to us by contributors and we neither confirm nor deny the authenticity of any facts stated below. Parhlo will not be liable for any false, inaccurate, inappropriate or incomplete information presented on the website. Read our disclaimer.
Today was a normal day, waking up, expecting to be fed something before the day commences. Now, usually I wouldn't be this finicky about something I find in my mind if toss it out and continue eating, but this was an incident that requires attention.
So, today could've been my last or certainly one where I could be subject to some serious internal damage. As chewing my delicious meal, I felt something inedible in my mouth, at first ignoring it, I was forced to take it out and see what it was.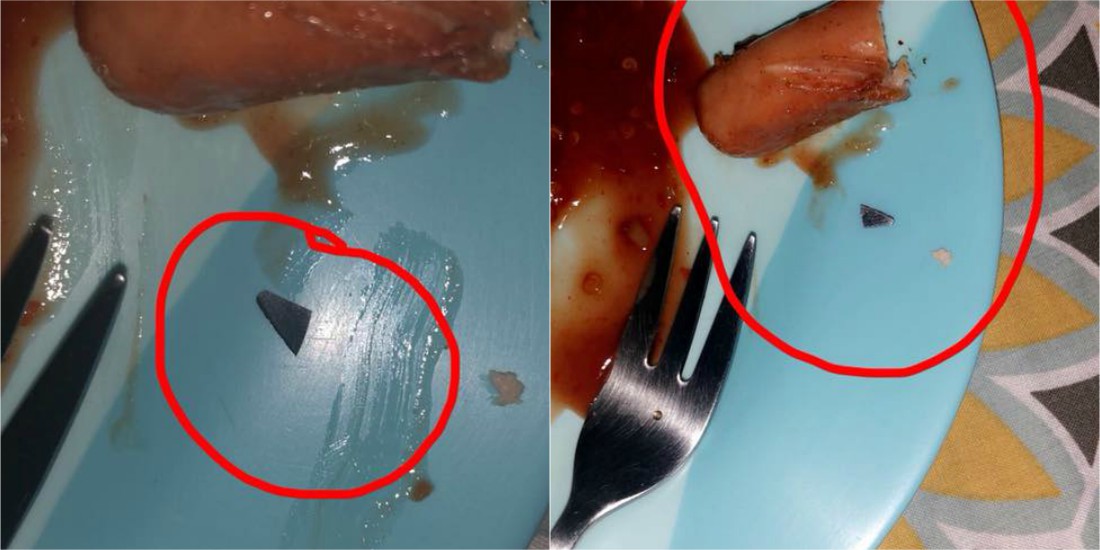 To my surprise, it was a perfectly cut portion of a blade. Now, I don't know how contaminated my stomach is, Thank God I was able to feel it before swallowing it.
Read Also: These Russian Guys Studied At A University In Karachi And This Is What They Had To Say!
It's some company called King's. It's usually a good alternative when you want to try something different as compared to K&N's, but, boy, is this dangerous. Seriously guys, not cool!
Read the post here