Following the commencement of Ramadan, Saudia Arabia will enforce a countrywide 24-hour curfew during the Eid holidays i.e. from May 23 (Ramadan 30) to May 27 (Shawwal 4). It was reported in the Saudi Gazette on Tuesday. We cannot help but feel for the Saudis whose Eid will be spent in the confinement of their houses.
Social distancing and self-isolation
The directives issued with respect to social distancing and self-isolation will be strictly followed during this time. It further included the banning of gatherings of more than five or more people, as the Ministry of Interior mentioned in a statement carried by the Saudi Press Agency. Despite that, the permission for commercial and economic activities exempted from previous plans will continue during the period from May 14 to 22, further added by the ministry.
However, there is a partial curfew relaxation from 9 a.m. to 5 p.m. will continue in all the cities, except for Makkah city. Also, the complete ban of entry and exit from all the areas to and from Makkah, cities, and the neighborhood will also continue.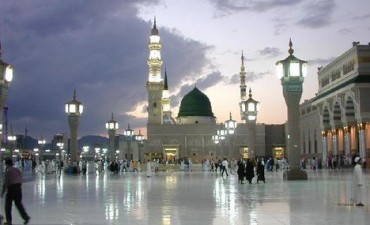 Saudi Arabia VS coronavirus
The interior ministry will leave no stone unturned in keeping its citizens protected even during the celebration of Eid, hence the curfew. While Saudia did not follow this planning at the start of the month of Ramadan, upon counting the number of coronaviruses affected, the interior ministry had to take such measures. Even though they eased the 24-hour curfews, yet it wasn't completely lifted in the interest of the citizens.
Coronavirus cases in Saudia Arabia
So far the country has recorded 42,925 cases contracted by the virus and respiratory disease. It has also reported 264 deaths from this tragic turmoil. These, unfortunately, are the highest numbers in the six-member Gulf Cooperation Council. GCC, however, altogether has recorded more than 107,000 cases and 582 deaths so far.
In such situations, it is best that Saudi Arabia observes a complete curfew and lockdown in order to curb the virus, flatten the curve. Imagine the type of Eid this year people are anticipating! These are the situations in an economical stable kingdom. God knows how things will turn out in the next few weeks, given Pakistani's irresponsible attitude. Worst comes to worst, Muslims in Pakistan would have to deal with the situation quite the same, or worse. It all depends on the coming reports in the following weeks. And the question of whether Hajj can be anticipated has long lost the meaning.
What do you think of the story? Let us know in the comments section below!