A driver rammed his car into the outer-perimeter gate of the Grand Mosque in Makkah late on Friday in an incident that did not cause any casualties, local Saudi media reported.
The spokesman for the Makkah region governorate, Sultan al-Dosari said the crash happened around 10:30 pm local time and saw the man's car rammed through a barrier.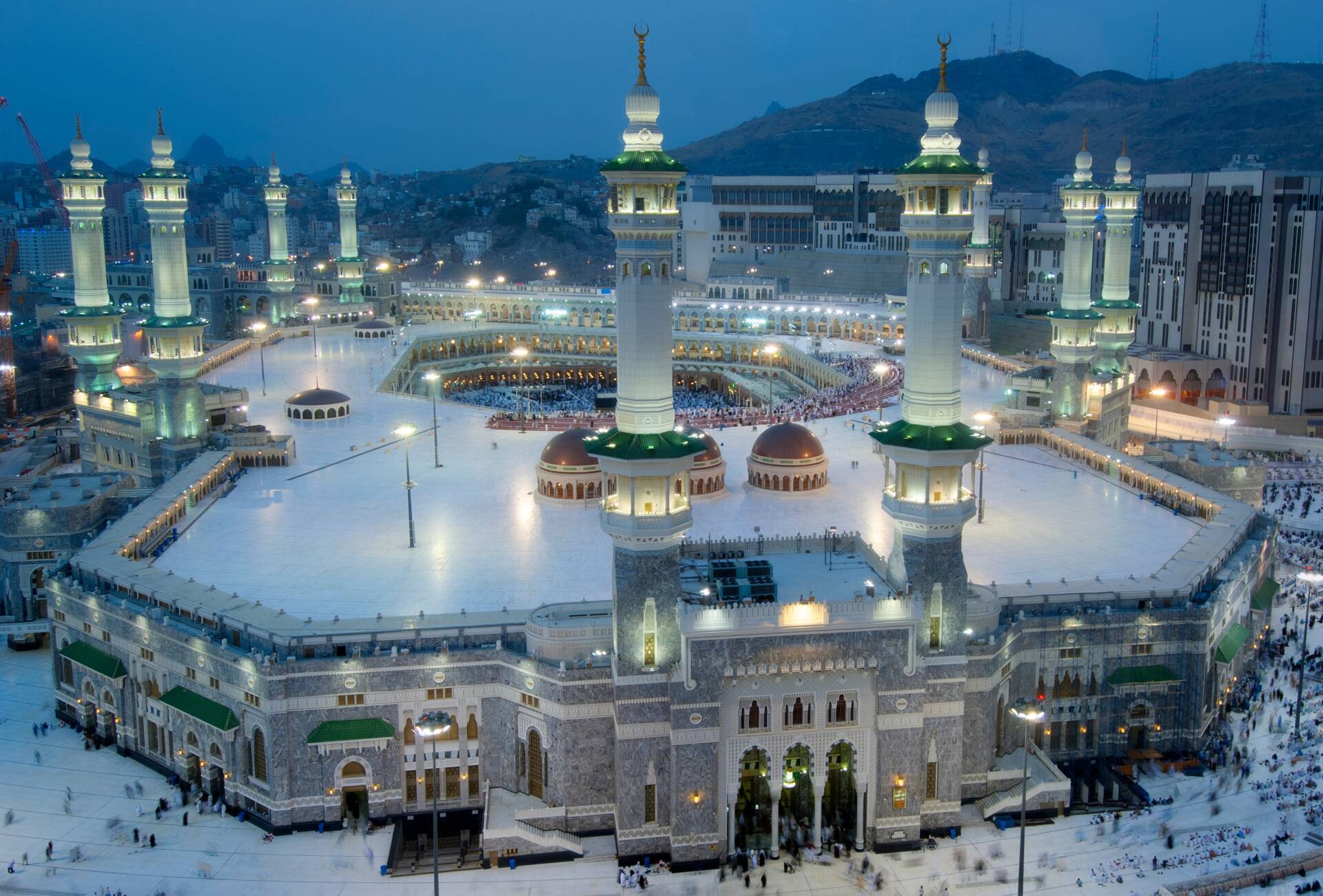 Moreover, the man kept driving until the car hit the gate on the Grand Mosque's southern side, the security authorities in Makkah responded to an accident where a car hit one of the entrance gates of the Masjid al-Haram.
Video on social media corresponded to the Saudi Press Agency (SPA)'s account. The security forces were later seen pushing the damaged sedan away. The video shows the car plowing through the barricades in the courtyard. Then driving straight into one of the large doors of the Grand Mosque.
Watch the video below:
The authorities arrested the man inside, who appeared in an "abnormal" condition, the agency said, without elaborating. According to the reports, the police referred the man to prosecutors for possible charges.
Fortunately, no civilians were injured in the crash, the Saudi newspaper Okaz reported. While other videos posted on social media showed a number of people pushing the vehicle away from the mosque complex.
No casualties reported in the incident
Saudi Arabia's state-run channel Saudi Qur'an continued to broadcast live video from inside the mosque during and after the incident.
In addition to this, in a tweet, the Makkah region confirmed that there were no casualties. Further added that the driver was in an unusual condition. It also said that the accident was caused by a car drifting and traveling in high speed at nearby roads in the southern square of the Grand Mosque.
The Grand Mosque houses the Kaaba that observant Muslims pray toward five times a day. The kingdom held a dramatically downsized, symbolic hajj pilgrimage in July due to concerns that it could easily have become a global superspreader event for the virus.
Umrah has historically attracted millions of pilgrims from around the world. However, due to the exceptional global health circumstances caused by the coronavirus pandemic, the Saudi government applied strict precautionary measures to ensure a safe and healthy hajj for all pilgrims.
On Sunday, the kingdom will allow some foreigners to perform Umrah, a pilgrimage to the cities of Makkah and Madinah that can be done at any time of the year.
Saudi Arabia has allowed citizens and residents to start performing Umrah as of 6,000 pilgrims a day. Saudi authorities on October 4, said they would gradually phase in the number of pilgrims allowed into the two holy cities. It will open for Muslims from abroad starting November 1.
What do you think of this story? Let us know in the comments section below.