You must have been coming across the news of Sahoo Bint Abdullah Al Mahboub, a Saudi businesswoman, tying the knot with her Pakistani driver. Talk about fate! Are you too, wondering how true the news is? Let's find out.
A video of a couple getting married has been making rounds on social media. However, the woman in the video is said to be a Saudi Arabian billionaire businesswoman Sahoo bint Abdullah al-Mahboob, while the groom is none other than her driver. Not an Arab driver, mind you, but our very own Pakistani chauffeur.
According to the unconfirmed news circulating on social media, Sahoo's net worth is somewhat about 8 billion dollars. Yes, you read that right! Is it fate or a real-life fairy tale that a driver got to marry a billionaire woman?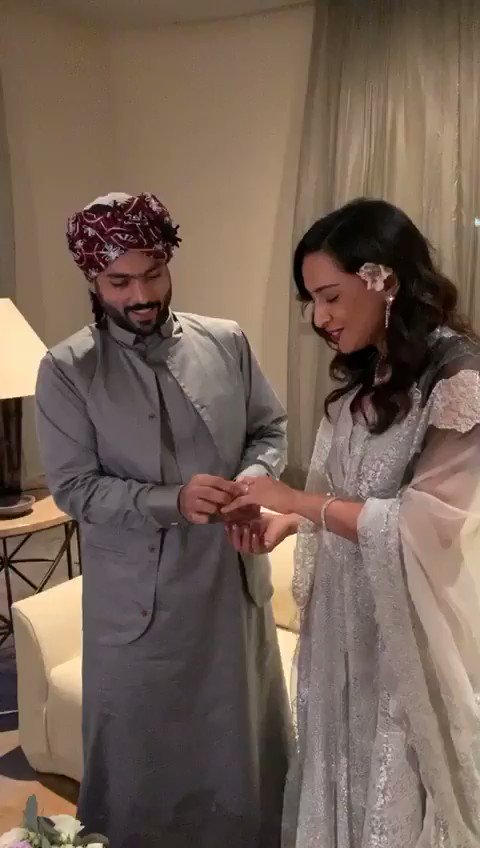 In addition to this, rumor has it that the woman also owns several hotels and residential properties in Makkah and Madina. As her hotels are near the holy places, she earns a lot from them on a daily basis. Not only that but we have also discovered that she owns properties in other countries as well, including towers in France. Can you even imagine? Simply mindblowing!
As can be seen in the viral video, the Saudi lady and her driver tied the knot in a simple ceremony due to the rapidly spreading global pandemic. as per various websites, Sahoo is one of the richest women in the UAE.
On the other hand, there are no such details on the Internet about the Pakistani driver with whom the woman tied the knot. More so, his identity is not known.
Check out the viral wedding video
It must be noted that there are no details available on the Internet about the Saudi business tycoon. In fact, the online search does not even reveal any profile of Sahoo bint Abdullah Al-Mahboob. The unusual event makes us wonder if the lady in the woman is actually a billionaire.
There are equal chances of the video to be of a typical wedding in Saudi Arabia, with people making up fake details and making it viral on social media. Nonetheless, we extend our best wishes to the newly married couple and a fun-filled future!
Read More: This Pakistani Girl Explains How Fairy Tales Meet Reality In The Cutest Way Possible
What do you think of this story? Let us know in the comments section below.