The world is heading to the future and taking architecture on the same route to grab everyone's attention at once. Saudi Arabia is known for so many exceptional things and architecture is one of their main fortes when it comes to buildings.
New images have revealed an outstanding, breathtaking futuristic interior inside Saudi Arabia's proposed 75-mile mirror-encased skyscraper city.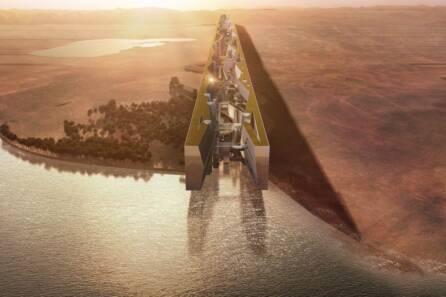 It's a $1 trillion mega-project launched by Crown Prince Mohammed bin Salman and will be surely part of the desert complex of Neom.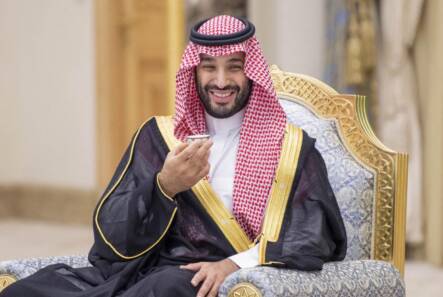 There are tons of features and other cool elements that should be pointed out and we are going to do it.
Saudi Arabia's Mirror-Encased Line Skyscraper
It's going to be a futuristic megacity, ever since it was announced in 2017 NEOM has gained an insane amount of attention for proposed flourishes like flying taxis and robot maids and also received criticism from human rights campaigners who say local residents have been forced out to make way for its construction.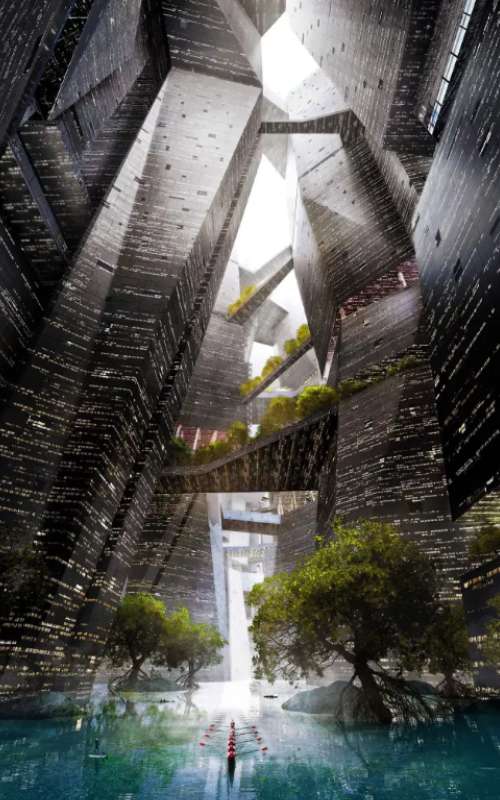 First thing first, for those who don't know about the main area NEOM it's basically a regional "Silicon Valley" spread over 26,500 square kilometers.
In short, it's a huge hub of an economic zone in north-western Saudi Arabia and plans to house nine million people by 2045. Back in 2021, Crown Prince Mohammed Bin Salman first revealed his plans for the Line in January.
This week further details have been unveiled regarding the designs and some other cool features that captured everyone's attention on the internet.
Sci-fi Interior Design
The moment you look at the pictures so many Hollywood sci-fi movies circulate in your head and Star Wars would be the first one. Because the whole city shows sci-fi-inspired interiors, with angular glass structures contorting in different shapes over an artificial river.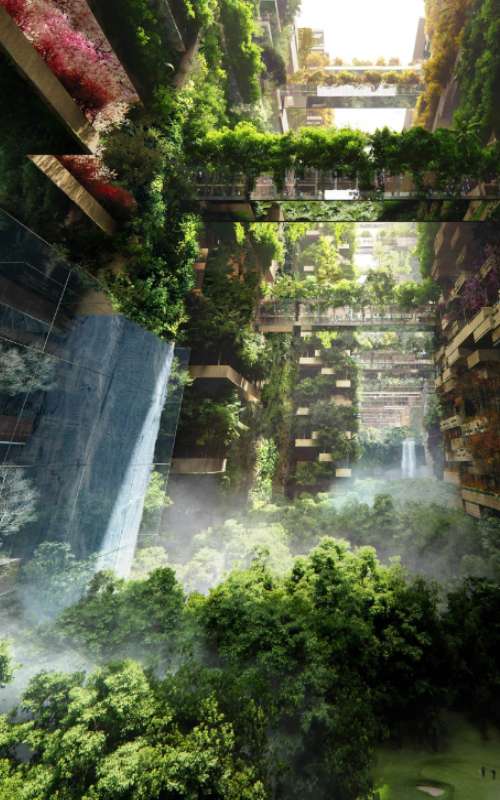 You also get to see the trees climbing up which will be fully powered by as mentioned renewable energy in the sprawling tropical metropolis and that exactly looks like a Star Wars set. In the images it gives you the pure Star Wars vibe, imagine entering into this amazing eco-city and exploring the futuristic city that has always been part of the movies coming to reality.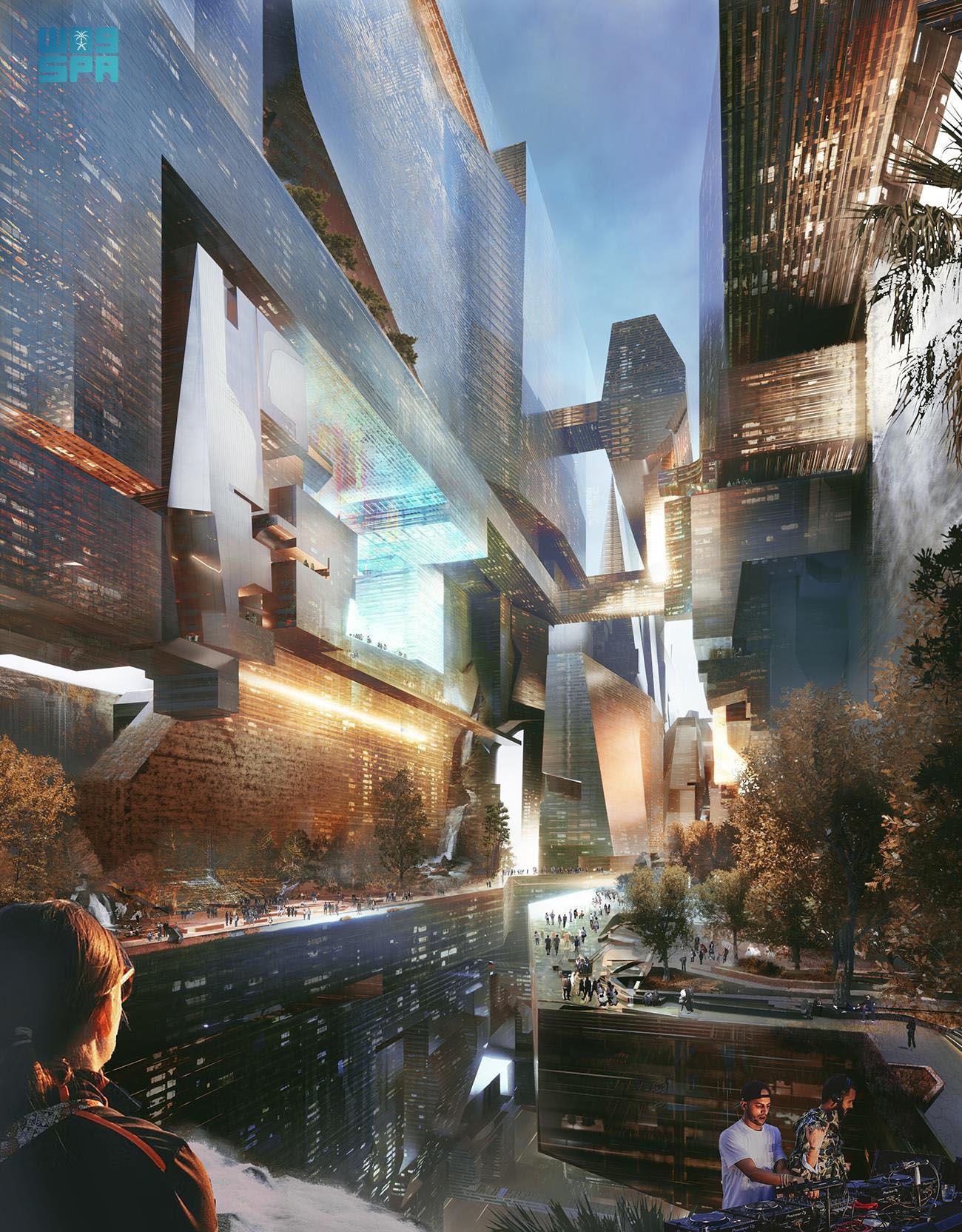 On the construction and design, Bin Salman himself stated that "I wanted his country to house a construction project as iconic and timeless as the Pyramids of Egypt." He also claimed that, claimed he wants the Mirror Line to be ready by 2030, although engineers have said it could take 50 years to construct.
Features & Details
One of the key parts of the eco-city is that it will be 200 meters wide and run on pure "100 percent renewable energy".
As per the plan shared, "the city will be sandwiched between two 500-meter-high, 170-kilometre-long mirrored exterior facades that cut through a vast array of desert and mountains."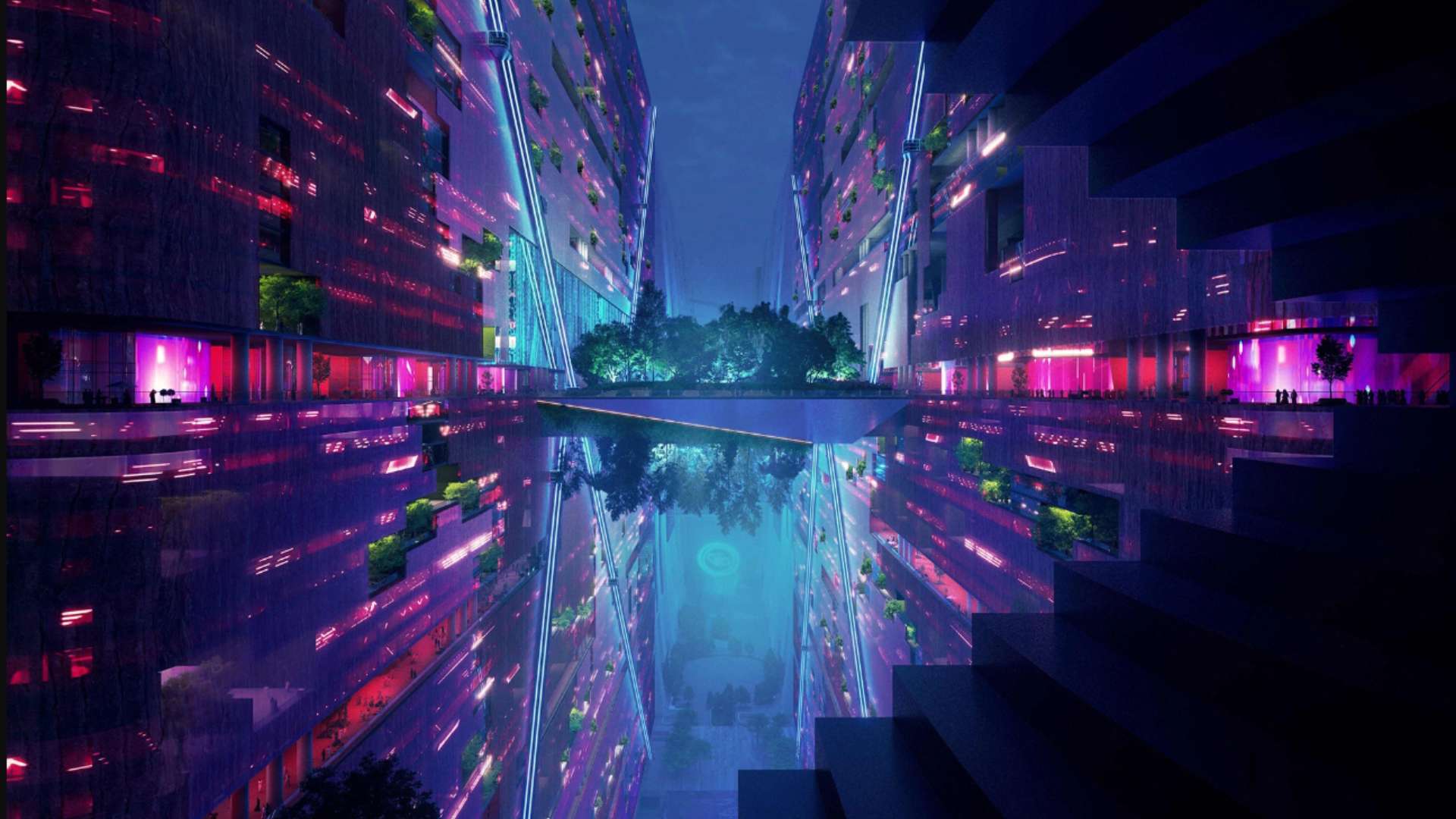 People will get heartwarming hanging pathways, gardens, and a stadium. Along with that, an octagonal floating port city, flying elevators, a swimming lane for commuters and robots, and AI to serve its future residents.
This megacity will be based on artificial intelligence and that's the plan is to craft the most beautiful futuristic city on earth.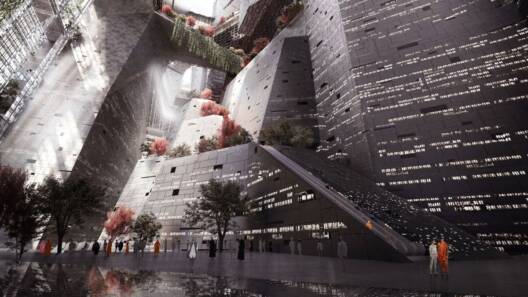 As per the Wall Street Journal, "If fully completed, the skyscraper will run from the Gulf of Aqaba, through a mountain range, and then extend along the coast into a desert 'aerotropolis'".
How is funding the city's construction?
Now the big question, how it's being funded? The Prince said the city's first phase is set to cost 1.2 trillion riyals ($458 billion), half of which will come from the kingdom's sovereign wealth fund, the Public Investment Fund, he said.
In the fourth quarter of this year, Saudi Arabia will tap sovereign funds approximately around 600 Billion Riyals to raise according to the plan. Also soon the announcement happened and images revealed many UK companies have shown their interest to invest in it.
No doubt Saudi Arabia is known for the oil business, but do you know back in 2020 when Coronavirus hit hard the country, at that time oil prices crashed and were already predicted by Simpsons which grabbed everyone's attention?
What do you think of the story? Tell us in the comments section below.