Saudi Arabia on Tuesday condemned cartoons offending the Prophet Mohammad (PBUH) in France. The country also rejected any attempts to link Islam with terrorism. However, it did not echo calls by other Muslim states for action against images.
A foreign ministry official also said in a statement that the Gulf state condemns all acts of terrorism.
"Freedom of expression and culture should be a beacon of respect, tolerance and peace that rejects practices and acts which generate hatred, violence and extremism and are contrary to coexistence," said the statement carried by state media.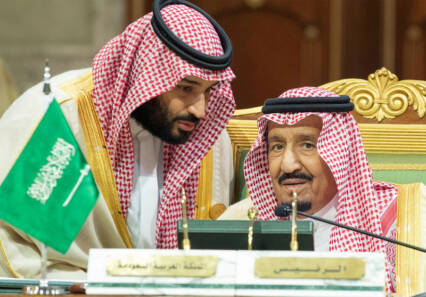 The images of the Prophet Mohammad (PBUH) have sparked anger in the Muslim world. Turkey's leader has called for a boycott of French goods. Prime Minister Imran Khan slammed French president for anti-Islam comments.
In Saudi Arabia, calls for a boycott of French supermarket chain Carrefour were trending on social media. Although, two main stores Reuters visited in Riyadh on Monday seemed as busy as normal. A company representative in France said it had yet to feel any impact.
United Arab Emirates-based Majid Al Futtaim owns and operates Carrefour supermarkets across the Middle East. It said the chain supported regional economies by sourcing a majority of items from local suppliers and employing thousands of people.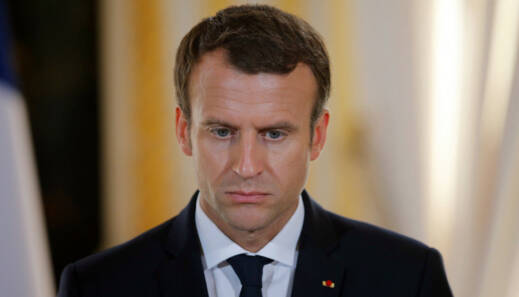 "We understand that there is some concern among consumers across the region at present and we are monitoring the situation closely," it said in a statement.
In neighbouring Kuwait, some supermarkets have pulled French products under a directive of a cooperative union.
France feels the heat of anger in Muslim world
France has urged Middle Eastern countries to stop retail companies from boycotting French products. It has urged Middle Eastern countries to stop retail companies from boycotting French products.
It said in recent days there had been calls to boycott French products, mainly food products. In Middle Eastern countries there are calls for protest against France over the publication of cartoons of Prophet Mohammad (PBUH).
"These calls for boycott are baseless and should stop immediately. As well as all attacks against our country, which are being pushed by a radical minority," the statement said.
Several Arab trade groups announced boycott of French products in response to statements against Islam and republication of blasphemous caricatures.
What do you think of this story? Let us know in the comments section below!