Saudi Arabia announces 2021 hajj pilgrimage to be limited to no more than 60,000 citizens and residents. Moreover, all of them from within the kingdom, due to the ongoing COVID-19 pandemic. The kingdom made the announcement Saturday on its state-run Saudi Press Agency. It cited the Ministry of Hajj and Umrah for making the decision.
Hajj is a once-in-a-lifetime duty for every able-bodied Muslim. Some 2.5 million pilgrims typically visit the holiest sites of Islam in Makkah and Madina for the week-long hajj. However, the continuing COVID-19 outbreak throughout the globe has resulted in creating a shadow over this year's hajj as well. The hajj begins mid-July.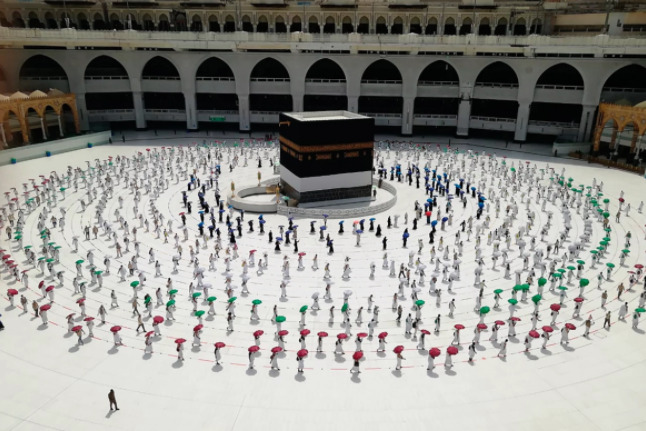 The ministries of health and hajj announced Saturday that a total of 60,000 pilgrims can perform the pilgrimage this year. It stressed that those wishing to perform hajj must be free of any chronic diseases and to be within the ages of 18 to 65 years for those vaccinated against the virus according to the kingdom's vaccination measures.
"In light of what the whole world is witnessing from the continuing developments of the coronavirus pandemic and the emergence of new mutations, hajj registration will be limited to residents and citizens from inside the Kingdom only," the Saudi Hajj ministry announced on Twitter.
Hajj pilgrims must be fully vaccinated
In addition to the 2021 hajj limited to citizens and residents, pilgrims should be fully vaccinated. Those who took one dose of the COVID-19 vaccine at least 14 days before, or those who are vaccinated after recovering from coronavirus infection.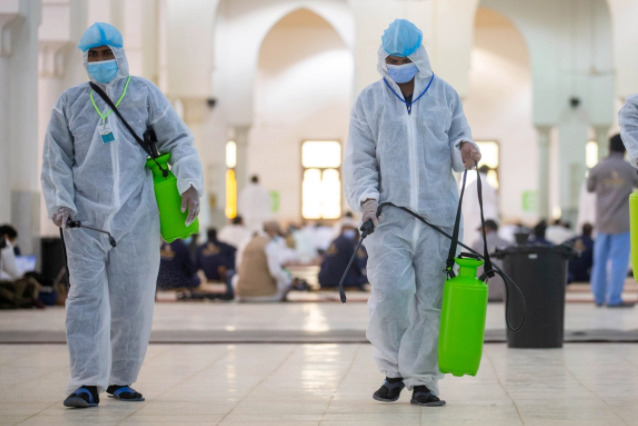 The decision is "based on the Kingdom's constant keenness to enable the guests and visitors at the Grand Mosque and the Prophet's Mosque to perform the rituals of hajj and Umrah. The ministry said. "The Kingdom puts human health and safety first."
In last year's hajj, as few as 1,000 people already residing in Saudi Arabia took part in the hajj. Two-thirds included foreign residents from among the 160 different nationalities. One-third included Saudi security personnel and medical staff.
Among the many health protocols announced last year, the ministry banned touching the Kaaba, the holiest site in Islam during the hajj. Moreover, the ministry also imposed a social distancing space of a meter and a half between each pilgrim during the rituals.
The COVID-19 pandemic has forced the Saudi government to take strict actions. Muslims all over the world can now only pray and hope that the coronavirus situation improves until the time of hajj.
Story Courtesy: Arab News
What do you think of this story? Let us know in the comments section below.