The annual hajj pilgrimage sees hundreds of thousands of Muslims across the world traveling to the holy city of Makkah to perform their religious duty. But, in light of the COVID-19 pandemic, there are serious concerns whether the Kingdom of Saudi Arabia (KSA) will postpone this year's hajj.
A final decision on the matter is yet to come. But, as per the latest buzz, Saudi authorities are considering allowing 20 percent Pakistani pilgrims to perform the pilgrimage this year.
Federal Minister for Religious Affairs and Interfaith Harmony, Noorul Haq Qadri, has said the government was in contact with Saudi authorities regarding quota for this year's hajj.
Qadri said that the Saudi authorities are planning to conduct hajj this year with limited pilgrims under strict safety guidelines. They have presented their recommendations to King Salman in this regard. According to him, the Saudi government is considering allowing 20 percent of Pakistani pilgrims to perform the pilgrimage.
However, it is just a recommendation for now, and a final decision in this regard is expected next week.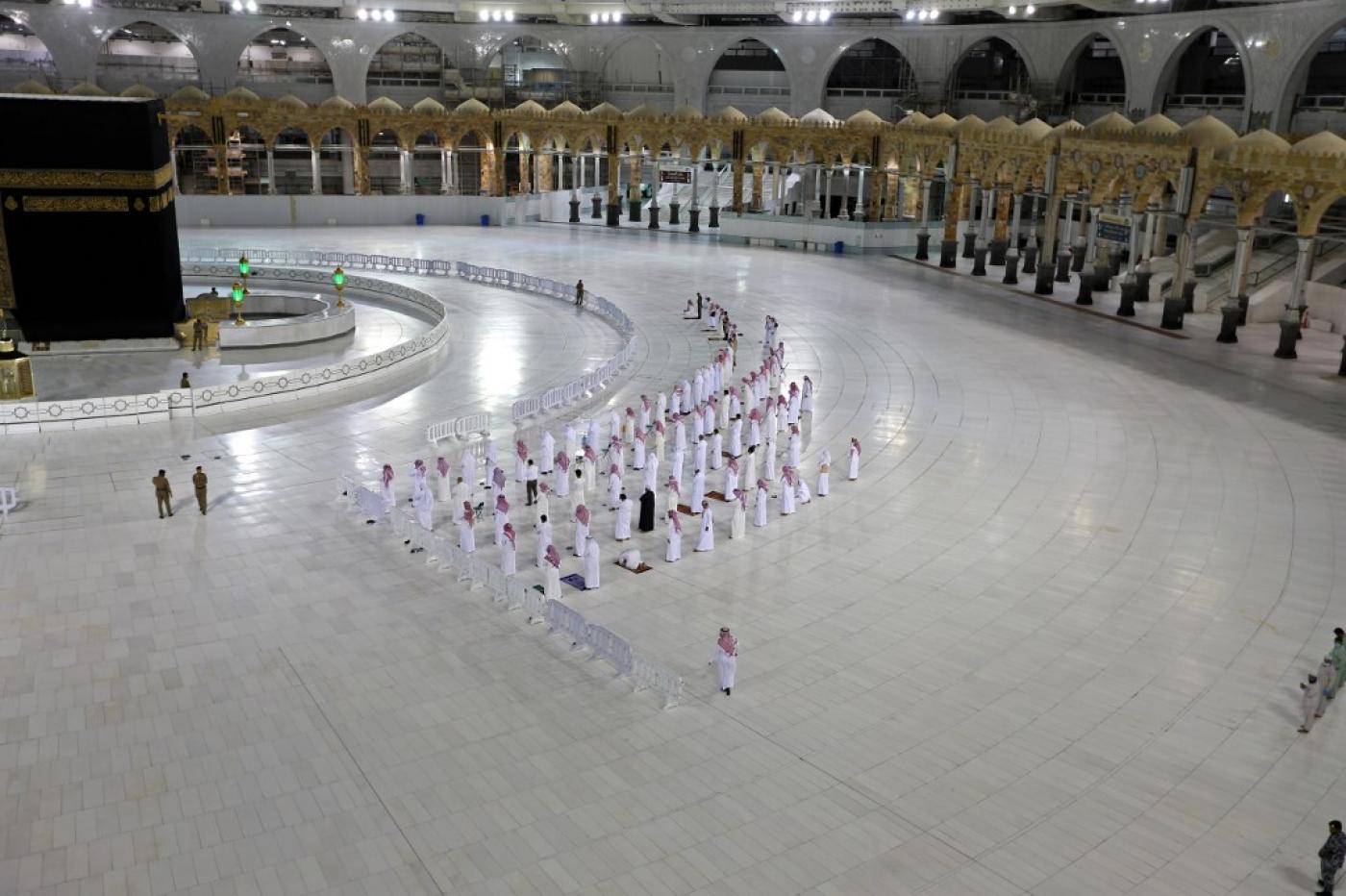 Earlier, the Saudi government had asked Muslims across the globe to put their hajj plans on hold for this year.
Indonesia canceled their hajj plans
Moreover, Indonesia on Tuesday announced that the country was pulling out of the annual hajj pilgrimage over the coronavirus pandemic. More than 220,000 people from one of the world's biggest Muslim-majority countries were set to take part in this year's hajj.
"This was a very bitter and difficult decision," religious affairs minister Fachrul Razi told a televised press briefing. "But we have a responsibility to protect our pilgrims and hajj workers".
Also Read: Is Abandoning Hajj A Sign Of Qayamat? This Is What Islam Says
Expected hajj policy for Pakistan this year
Furthermore, If the KSA decides to host pilgrims this year, there are chances that it will reduce the quota for each country. If Pakistan decides to go ahead with it, it might only send people that it can be practically monitored and screened. These are difficult decisions for any government to make. People wait for years to be able to perform hajj.
The decision is a disappointment for some who have been on a pilgrimage waiting list for years.
The recommendation that people living in Saudi Arabia only to be allowed to perform hajj is also being considered. Saudi authorities are expected to take decisions regarding hajj 2020 till June 15, 2020.
The country has reopened the Prophet's Mosque in the holy city of Madina on Sunday after following the SOPs. It has also planned to reopen the country and ease lockdown restrictions in phases.
However, in Pakistan, the coronavirus cases have been increasing with each passing day after the ease in lockdown.  The nationwide tally of COVID-19 patients stands at 80,463. The virus has claimed at least 1,688 lives while about 28,923 coronavirus patients have recovered.
What do you think about the story? Tell us in the comment section below