Saud Shakeel, a left-handed middle-order batsman, became the first Pakistani player to get a double-century in a Test match in Sri Lanka on Tuesday.
Saud Shakeel Historic Test Double-Century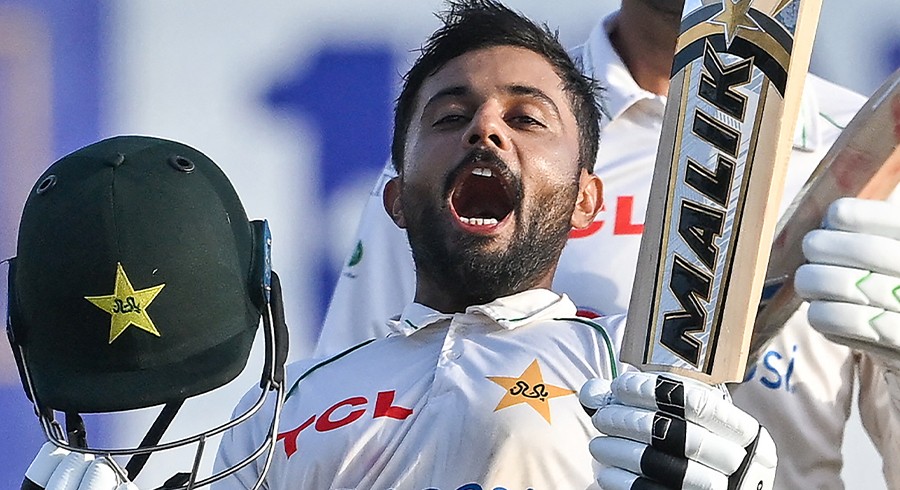 On Day 2 of the ongoing first Test, Pakistan was suffering at 101/5 when Saud Shakeel entered the game. He dazzled with his calm nerves and rallied his team with a record-breaking double-century.
He has hit 19 boundaries in his 203 runs from 352 deliveries thus far.
With his double century, the left-handed batsman surpassed Mohammad Hafeez, who had hit 196 in Colombo, as the Pakistani player with the highest Test score in Sri Lanka.
In addition to his outstanding performance, he and Salman Ali Agha shared a 177-run combination that was important in his team's comeback.
The right-handed batsman's smart knock came to a disappointing conclusion as he fell just 17 runs short of reaching his second Test century. He scored 83 off 113 balls, hitting nine boundaries and a six.
While everything was going on, Saud Shakeel continued to draw attention with his valiant knock and important collaborations with Noman Ali and Naseem Shah.
After saving Pakistan from a poor start, his brilliance gave the visiting team control of the Galle Test.
Pakistan had a score of 460/9 after 121 overs, with Saud Shakeel (207) and number 11 Abrar Ahmed still NotOut.
With 15 overs remaining until the end of play, the touring team leads Sri Lanka by a commanding 148 runs in the first innings.
See More: Rizwan Congratulates Sarfaraz On Achieving 3,000 Test Runs
What do you think of this story? Let us know in the comments section below.