It's always surprising and controversial for the fans when any big elite brand sues some other brand and such news highlights all over the internet like a flood.
The same thing happened a few hours ago when one of the most dominant shoe brands in the world Nike sued MSCHF over copyright dilution making a replica of 'Satan Shoes'.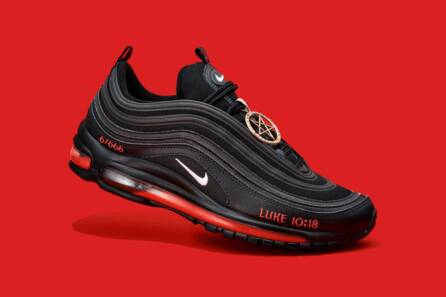 Satan shoes the most popular ones, which collaborated with Lil' Nas remade in the following of his latest released song based on the devil-themed music video for his song "Montero (Call Me by Your Name)" by the small company based in Brooklyn MSCHF. But who are they? What do they make? And what's the whole story behind it?
There's no doubt Nike has always been on the headlines, whether Nike supporting Muslim female athletes in terms of Hijabs or changing Islam.
MSCHF & Email Exchange:
MSCHF known for its various product such as toaster-shaped bath bombs and rubber-chicken bongs. The company where their six workers donated blood for the new line shoe. Yeah, that's right blood, mostly people donate blood for charity, here things got different.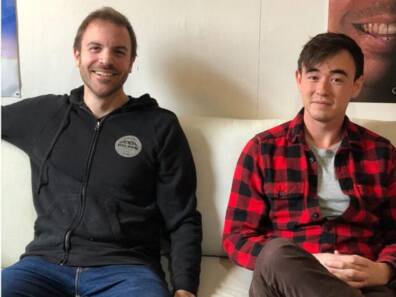 Considered it as "one company employees just gave their blood to start something new". Even the founder of MSCHF Daniel Greenberg's emails got leaked related to blood donation, which also created fuss all over the internet.
Asked who collected the blood, Mr. Greenberg replied, "Uhhhhhh yeah hahaha not medical professionals we did it ourselves lol.")
A drop of blood is mixed in with ink that fills an air bubble in the sneaker, a Nike Air Max 97, "Not much blood, actually" was collected, he said, adding, "About six of us on the team gave."
MSCHF planned to sell 666 pairs of shoes, in which single pair cost you $1,018 and within less than a minute the all pairs sold out. It's bizarre and strange. Even after that Mr. Greenberg also clarified Nike was not involved in any of the processes "in any capacity".
Nike's Take: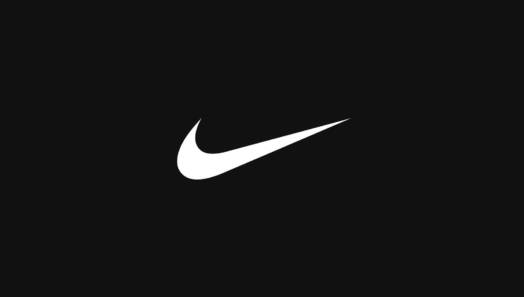 Since the shoes went viral along with the rush sold-out news, Nike came on board and cleared the air with their statement over the MSCHF.
On Sunday Nike gave an official statement, "We do not have a relationship with Little Nas X or MSCHF. Nike did not design or release these shoes, and we do not endorse them."
And on Monday Nike sued the MSCHF in U.S. District Court over the shoes with the allegation that "unauthorized Satan Shoes are likely to cause confusion and dilution and create an erroneous association between MSCHF's products and Nike,"
"There is already evidence of significant confusion and dilution occurring in the marketplace, including calls to boycott Nike in response to the launch of MSCHF's Satan Shoes, based on the mistaken belief that Nike has authorized or approved this product."
Nike's Reason Behind The Allegation
Further, Nike said, "Decisions about what products to put the 'swoosh' on belong to Nike, not to third parties like MSCHF," referring to their brand identity on the shoes "Swoosh logo". Nike also went on and requested the court, that "To take immediately and permanently stop MSCHF from fulfilling all orders for its unauthorized Satan Shoes."

The whole purpose of Nike's sues against MSCHF, that they modified Nike Air Max 97s. More it features, signature Nike air bubble cushioning sole, containing 60 cubic centimeters (2.03 fluid ounces) of red ink and a single drop of human blood, donated by members of the art collective.
On the other hand, many people praising MSCHF for their outstanding marketing strategy and the smart move they played.
One of the marketing professors, Stephen J. Hoch at the University of Pennsylvania said, "They made a smart move by producing only 666 pairs, "They won't be stuck with too much-unsold inventory."
Now all it matters to the District Court on which side they put the decision and conclude the end of the biggest trial.Will NIke be able to win the case and still showcase their dominancy or an underdog will take the game just like that.
What do you think of the story? Tell us in the comments section below.