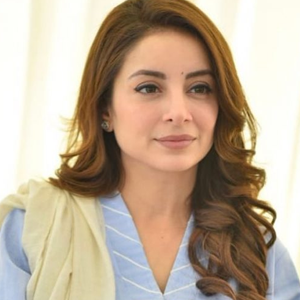 Sarwat Gillani biography
Sarwat Gillani is a Pakistani Television and film actress. She is known for portraying her roles in a highly realistic and natural manner. She has given not only good performances for Pakistani television but has also contributed to the projects of revival of Pakistani cinemas.
Personal life and education
Sarwat was born on December 22, 1982. Her maternal grandfather was Nawab of Manavadar. Through her mother, Sarwat has Pashtun ancestry. She did her early schooling from Karachi. For her graduation, she enrolled in Indus Valley School of Arts and Architecture. From that institute, she completed her Bachelors in Communication and Masters in Film-making.
Sarwat Gillani got married to Omer Saleem in 2005, but three years later, their marriage ended. She is now happily married to Fahad Mirza. Sarwat and Fahad got married in 2014 and are the cutest couple in town. Fahad Mirza is a highly talented TV actor and model of Pakistan. Fahad is one of the highly educated TV celebrities of Pakistan. 
Dr. Fahad Mirza is a PMDC verified and practicing Plastic Surgeon/Cosmetic Surgeon in Karachi. He holds an MBBS degree and has many years of experience. Together, they have two children. In 2015, Sarwat also gave birth to Rohan Mohammad Mirza. In 2017, she gave birth to Araiz Mohammad Mirza.
Modeling career
Sarwat has also been a successful stunning model. She has worked in commercials of several international products. Moreover, she has been ambassadors of several famous brands such as Pantene, R-cube recycling and SOP (Special Olympic Pakistan).
Showbiz career
Sarwat made her acting debut in a drama serial "Dil Ki Madham Boliyan" that was aired on TV One in 2005. After the success of the series, Sarwat has worked in several other series. She got a lead role in a drama serial "Malaal" opposite Faisal Rehman. The drama is a love story of two close friends who live in the USA. Sarwat portrayed the role of a young girl by the name of Mahi. Her other acting debut on TV was "Yariyan". She starred alongside Faisal Qureshi, Aijaz Aslam, and Samiya Mumtaz. The drama revolved around the stories of three close friends along with the various twists and turns that go around in their life. The dram that gave her a lot of recognition was 'Aazar Ki Ayegi Baraat'. Sarwat went to pick her sister up from an audition that is where she grabbed the attention of the director.
Sarwat has also acted in a few Pakistani films. She made her film debut in "Jawani Phir Nahi Ani" alongside Vasay Chaudhary. In the film, she played the role of a Pashtun woman by the name of Gul. Sarwat also made her stage directorial debut in "Kiski Topi Kiskay Sir". Sarwat reprised her role in "Jawani Phir Nahi Ani 2" in the role of Gul alongside Vasay Chaudhry.
In August 2020, Sarwat starred in the Asim Abbasi directed web series Churails. The show depicts the dark issues of society in a completely new light. Moreover, the story of the show is based on four empowering women who are running a secret detective agency, which exposes cheating husbands in the elite society of Pakistan.
Written and produced in Pakistan, Churails – the show which was released in August on Indian streaming platform Zee5 has now been removed. Besides, it breaks new ground, smashing stereotypes, and putting strong women at the center of its story.
The web series uncovers some harsh societal realities of Pakistan with bold dialogues. It follows the stories of four women – a rich homemaker, a wedding planner, a recently released convict, and a boxer – Karachi.
These four women fight the patriarchy and misogyny. Together, they set up a detective service to help other women in need. The show features Sarwat Gillani, Yasra Rizvi, Nimra Bucha, and Meher Bano in lead roles.
Churails Controversy
In October 2020, Churails was removed for Pakistani viewers accessing the Zee5 platform in the country. According to sources, the reason for removing Churails was that it promoted vulgarity and obscenity.
Taking to Twitter, Asim Abbasi, the show's creator, writer, and director expressed his dismay at the decision. Abbasi said he was utterly disappointed that artistic freedom and content while being appreciated abroad, was being suffocated in the country of origin. Abbasi's plea to unban the show paid dividends as the ban from the show was lifted a week later.
Filmography
List of films
Dil Mera Dharkan Teri (2013)
Baat Cheet (2013)
Jawani Phir Nahi Aani (2015)
3 Bahadur: The Revenge of Baba Balaam (2016)     
Jawani Phir Nahi Ani 2 (2018 )
3 Bahadur: Rise of the Warriors (2018)
List of dramas
Kuch Dil Ne Kaha (2007)
Tere Jaane Ke Baad (2008)
Azar Ki Ayegi Baraat (2009)
Malaal (2009)
Saiqa (2009)
Ishq Ki Inteha (2009)
Meri Zaat Zarra-e-Benishan (2009)
Ishq Gumshuda (2010)
Yariyan (2010)
Kaisi Hain Doorian (2010)
Mata e Jaan (2012)
Tishnagi (2012)
Hotel (2012)
Meray Dard Ko Jo Zuban Miley (2012)
Dil e Muztar (2013)
Aahista Aahista (2014)
Koi Nahi Apna (2014)
Mann Pyasa (2016)
Seeta Bagri (2016)
Zaakham (2017)
Mann Pyasa (2017)    
Pujaran (2017)
Yeh Ishq Hai   (2017)
Khasara (2018)           
Naulakha (2018)        
Web series
Churails (2020 )