Without a doubt 2022 has been a great year for Sarmad Khoosat who got the chance of releasing the most anticipated movies this year. The most controversial timeslot where his movie Zindagi Tamasha got into trouble and faced big backlash from the authorities.
Although this year, in the beginning, the movie got released and people loved every scene of it. But Khoosat wasn't done there, Kamli is a movie that created chaos in the entertainment industry with mesmerizing dialogues, outstanding cinematography, and direction that led the movie to the next level.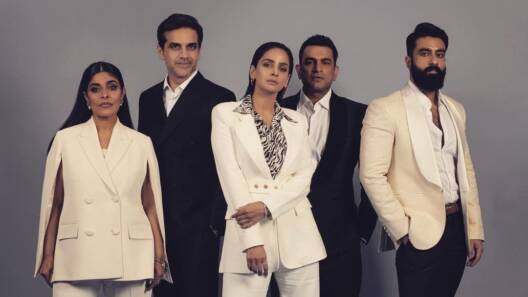 Again Sarmad Khoosat sat for an interview, but this time after the massive response from his fans when they headed to the theatre to watch it.
Sarmad Khoosat & his words for Kamli
Sarmad Khoosat while having a conversation with the local news outlet shared, "Kamli became a bandaid for the scar Zindagi Tamasha left," said Khoosat. After the world went into a literal lockdown, Khoosat didn't know how to process anything.
"We had all of this footage that we had already shot and with so much time to kill, we decided to edit it. With my office closed, we moved the editing studio to my house, and with so much time to kill, my two editors and I camped for months to edit it."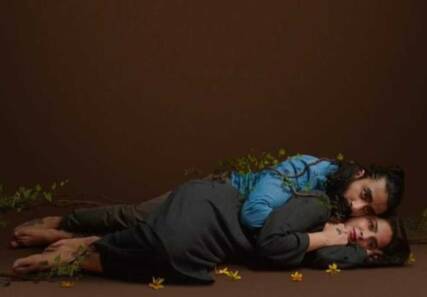 Sarmad also revealed that this project is so close to him, that he was anxious while putting it out. he trusted his no-formula-used strategy. "I'm not claiming something about a great storyline in my films, but with both of these films, at least, I've tried not to follow a formula, but follow my heart or follow the voice that comes inherent to a story."
Backbones of the film
Those who have watched the movie must be aware that cinematography and screenplay are the backbones of the film. Sarmad Khoosat for this project worked with a new writer Fatima Sattar, Khoosat revealed that she had worked with him before on Akhri Station as a colorist.
"I knew she could write and so when I had this idea, I called her and discussed with her if she'd connect with something like this. She instantly said yes and then began a long journey of drafts and overdrafts."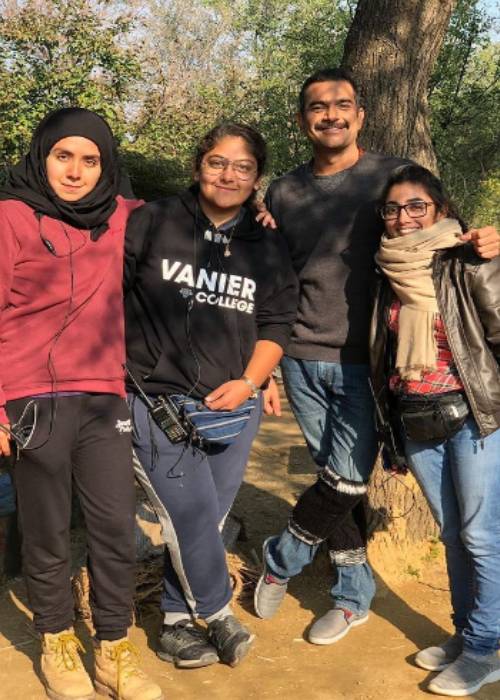 Fun fact, the screenplay of the film is written in English. "I told Fatima to write it in the language she's comfortable with first. We had several drafts in English before we went to its translation with Urdu and Punjabi. And of course, translation cannot be literal with screenplays and hence, the story was once again rewritten after locking its characterization and structure."
The whole process holds a significant essence in itself that makes the character go through the skin. Khoosat further revealed that they just used to go to a location to sit and read it.
"There was a lot of reading initially. We'd talk about our characters, their inhibitions, and their behaviors before we went into the shooting bit. These actors also pushed themselves and breathed life into characters to make them more alive, or bitter than they are on paper."
Perfect Valley for Kamli
Although Khoosat is from Punjab, he revealed that he still hasn't seen Pakistan yet. While traveling from Islamabad to Lahore, he had seen this valley that stayed with him. He waited for the right project to use this location and Kamli was perfect to fit in it.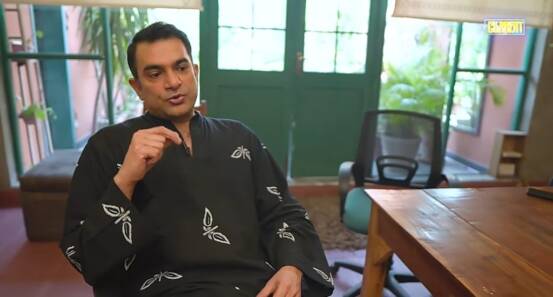 "I learned that this region has mythologies and so much history to it and it made it one of my favorite places. It has peacocks, rabbits, wolves and jaguars, and brown mountains. And this really interesting harsh-looking greenery.
All of which is unlikely for a romantic dreamy landscape because you usually go all the way up north to show the coniferous trees and the snow-capped mountains," said Khoosat with his hand gestures trying to paint the view as he spoke.
"But these mountains are plain brown and while on field visits, we'd suddenly find a lake or a huge barn somewhere. So just that odd mix of natural elements made this area so delicious."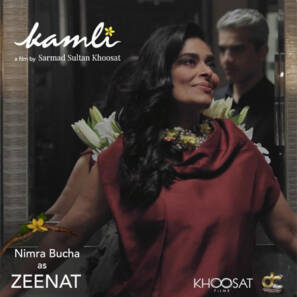 Nimra Bucha also jumped into the conversation and added her views as well. "It's also, at a loss for a better word, untouched. Although it's not, it has that quality that makes it wild. There are jungles and almost no roads."
Another fun fact, NImra Bucha took painting classes by IVS faculty Madiha Hyder and the classes eventually became a "gift" from the film for her.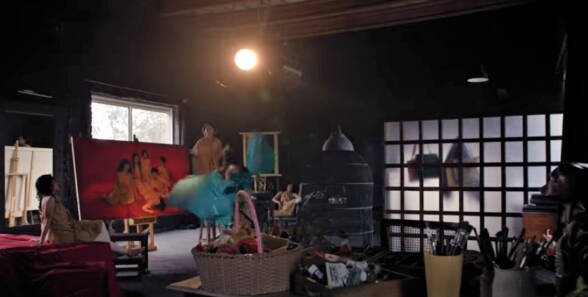 "After spending that time with her, I couldn't help but go back to it again and again. For me, the gift of this film is to rediscover painting and art."
Bucha wrapped up the interview, "It's like I resisted initially because I'm lazy that way but also because sometimes I feel Sarmad offers me vague parts. It gets hard for me to then embody the character and pin it down. He offers me characters that are un-pindownable. But also, deep down inside, that's what I love."
Apart from Nimra Bucha other veteran actors joined the forces of Kamli including Saba Qamar, and Sania Saeed who also shared her delightful experience working again with Sarmad Khoosat and on Kamli.
What do you think of the story? Tell us in the comments section below.