Known for her bubbly and fun-loving nature, Sara Ali Khan is an Instagram sensation often winning hearts with her hilarious videos. But a clip she recently posted on Instagram got viciously criticized as she was seen pushing a female spotter into the swimming pool.
Khan, who often engages with her fans and followers on social media, did an interactive session on Instagram on Thursday. When one of the fans asked her about the worst prank she has pulled on someone, Khan posted a video from the time when she pushed her spot girl into the pool.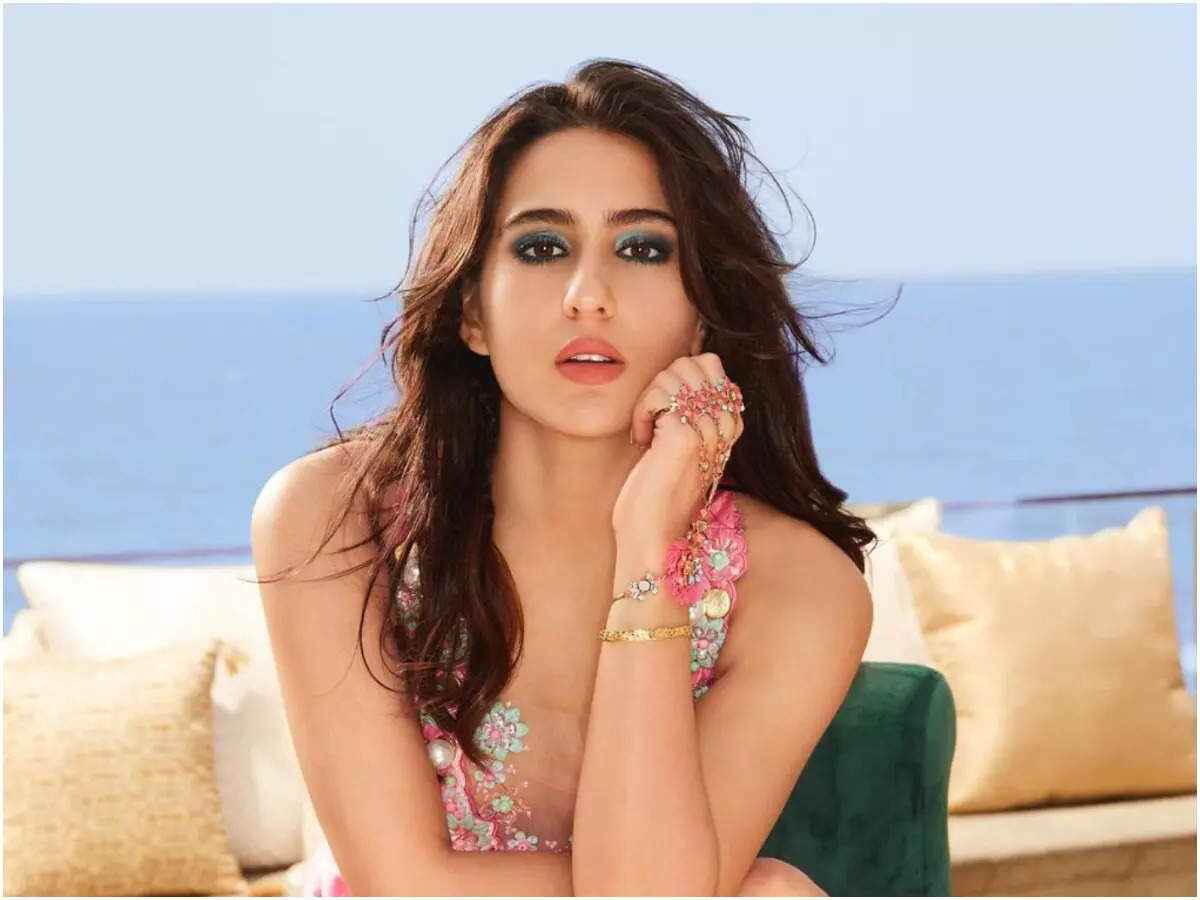 "What is the worst prank you have played on someone in your life?" asked the fan, to which the actor replied with a video. "That's Jharu, my spot girl," she wrote.
Khan shared a video in which she can be seen pushing her spot girl into the swimming pool under the guise of taking a picture. As two pose for the camera, we see the Kedarnath starlet throwing Jharu into the pool and later joins the latter in the water. 
Have a look at the video
Within no time, the clip went viral on the internet, with many criticizing the Bollywood star for her ruthless prank. Social media users had mixed feelings over Khan's video. While some talked about Khan being a prankster, others said it was not funny. 
Many have slammed Khan for causing a shocking motion to her staff member that might have resulted in a serious injury for her. Sharing a personal experience, one user wrote, "This is actually very wrong what Sara did. I met with an accident. I fell into the pool and had multiple fractures in my spine. Though there was water in the pool so that lady I hope must be safe".
Not cool, not funny
Intended to be 'funny', the prank video backfired and the internet called out Simmba star for her 'elitist behavior.' In addition, many called her so-called prank an abuse of power, bullying, and unfunny.
The actor is popular for her impromptu and hilarious poetry as part of the captions on her Instagram captions. She keeps her social media profiles busy with tons of pictures and videos of the places that she keeps visiting. This time though, Khan's video ruffled many feathers with what she thought was humorous.
Khan earlier took a trip down memory lane and shared a funny anecdote from her childhood while talking to a magazine. Did you know that there was a time when Khan thought that her father Saif Ali Khan used bad language and her mother Amrita Singh ran a porn site?
What do you think of this story? Let us know in the comments section below.