Sanjay Hinduja, the son of multi billionaire business tycoon Gopichand Hinduja and the chairman of Gulf Oil International, married designer Anu Mahtani on 12th February. The wedding reportedly cost more than $20 million.
The wedding took place in a Rajasthan state, Udaipur, at the island palace where the James Bond movie 'Octopusy was shot. The highlights of the event included stellar performances by Nicole Scherzinger and Jennifer Lopez, and many Bollywood stars.
According to the reports, over 200 private jets chartered the guests to the venue and around 16000 guests attended the week-long events leading up to the extravagant wedding.
 Here are some pictures of the wedding: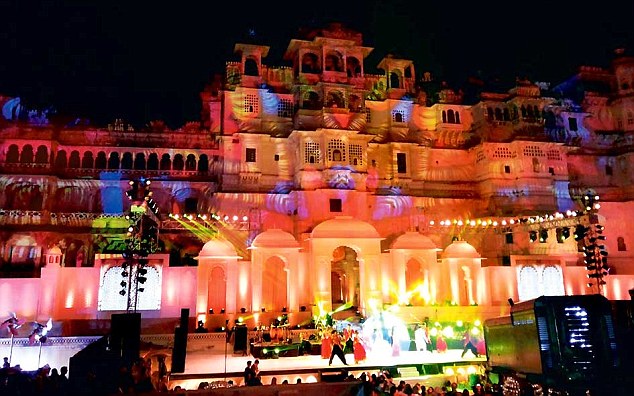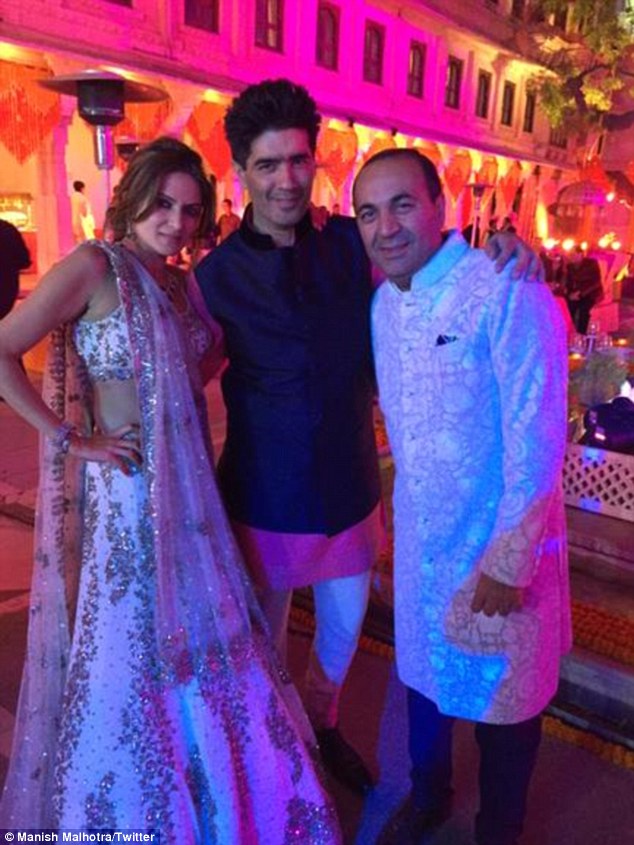 Manish Malhotra (center) with the couple