Almost all mothers experience mom guilt at some point in their lives or at least feel guilty for a decision they made for their children. Well, Indian tennis star Sania Mirza is no stranger to this feeling, and she wants mothers to forgive themselves.
Mom guilt is a name given to the feelings of guilt many women experience in relation to their kids. New mothers are particularly prone to mom guilt. They not only constantly worry about making mistakes but also try to get everything right. The feeling comes from an unrealistic ideal of a perfect mom
"I am playing in England (working) and my baby boy graduated today, I wasn't a part of it and it was such an awful feeling," she wrote on her Instagram story on Friday night. "Unfortunately we cannot be at 2 places at the same time. Mom guilt is real guys and it never stops."
"But it's important to recognize it and forgive yourself because no matter what we do, a mother just doesn't feel like she's doing enough," she wrote. "I am so lucky to have a family and support system that still allows me to chase my dreams. Let's be kind… to others and to ourselves too. So proud of my baby."
Prior to this post, she shared a picture of her son, Izhaan Mirza Malik, in a red graduation cap and gown at his nursery graduation.
Here is the original story: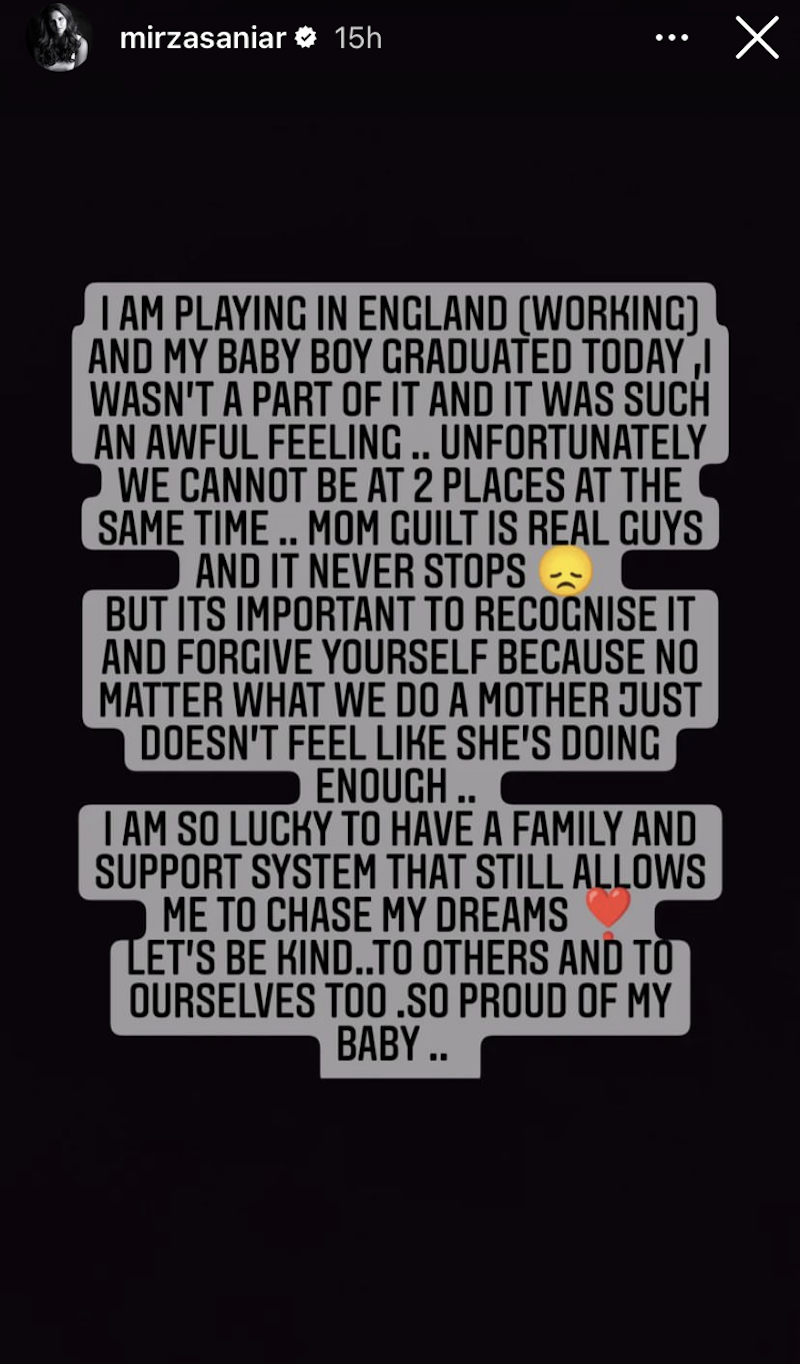 As a professional tennis player, Mirza must travel all over the world for her job. Although she usually takes her son with her, it makes sense that sometimes her matches will take place during her son's school year, and he won't be able to accompany her.
Her husband, Pakistani cricketer Shoaib Malik, has to travel often too because his job is based in Pakistan and the couple lives in Dubai. Mirza, who married the cricketer in 2010, has spoken in the past about how difficult it is to be separated from her young son while she plays.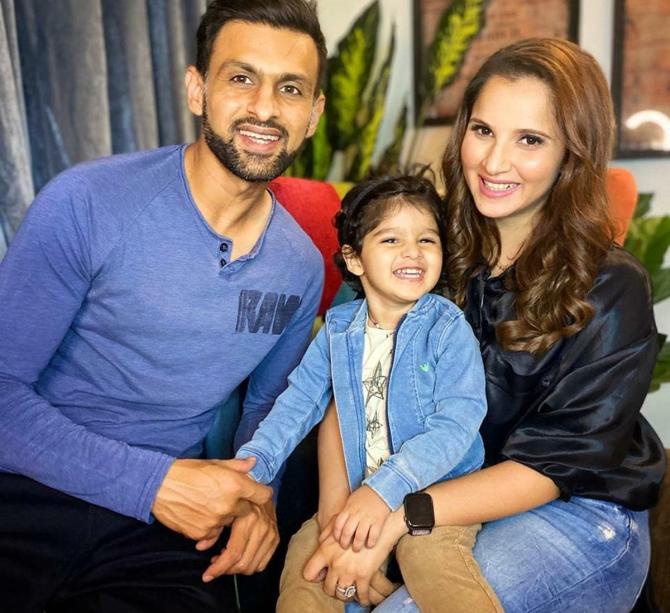 "Leaving him at any time is difficult. I try to do it as little as possible," she said at a 2021 press conference at Wimbledon. "But if it is something I have to do, then that's what I will do. As working mothers, sometimes you have to do it."
It is okay to feel some mom guilt whether you are a stay-at-home mom or an international tennis player. We really hope other mothers take heart from her post and go easy on themselves. You are doing the best you can, and you should be proud of yourself and your kids!
Read More: Shoaib Malik Reveals His Wife Ate Apples While Pregnant So Their Son Could Be Fair-Skinned
What do you think of this story? Let us know in the comments section below.